Daybreakers: Does Little To See The Light
Ethan Hawke

Isabel Lucas

...

Action & Adventure

Drama

...

Michael Spierig

Peter Spierig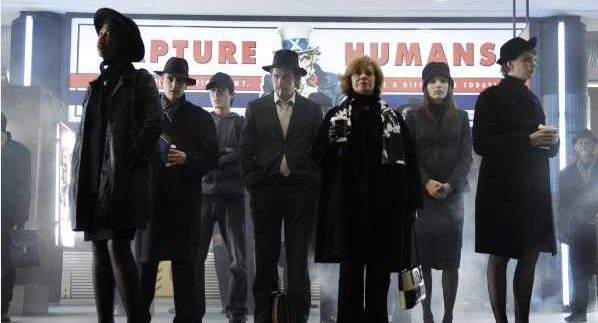 A decade ago, an outbreak spread across the world and
the majority of the human population turned vampire. Now, the global blood
supply is running out, and protests and violence are engulfing the new vampire
world. Something must be done before it is too late.
Daybreakers
is a brilliant idea for a film, reversing the traditional stereotypes of
vampires as an underground minority and creating a world where the majority of
the population is vampire. Edward (Hawke) is a vampire struggling to
cope with life as a blood-thirsty creature that needs humans to die in order
for him and his people to survive.
As the top haematologist, Edward finds himself
in a unique position to help a group of surviving humans after a car accident
threatens to unearth their presence.
Still showing some humanity, Edward makes the decision to save them. He forges
an alliance to seek out a cure with rebel humans. The question is whether he
will succeed in uncovering that elusive cure and what it could mean for a dying
world.
The idea of Daybreakers
offers a new perspective to the vampire story. However, the film becomes weaker
and weaker as it progresses. The poor script leaves the audience laughing out loud
at how illogical the scenario actually is.
Overall, the performances of Hawke, Defoe and Neill do
little to save this film from bringing to life a clever idea, and they do not
measure up to the expectations of a masterful science fiction thriller, let
alone a horror film. It simply isn't scary.
Daybreakers would
have been all right a decade ago, but today, with the expertise and precision
of so many filmmakers out there, it can't quite get the level of writing,
storytelling and direction needed to push it from mediocre to good. It is
unfortunate that Daybreakers flops so
grandly, as this was one of the films that we were looking forward to.