Did You Hear About The Morgan's?: Another Rom-Com for the Ages
Hugh Grant

Sarah Jessica Parker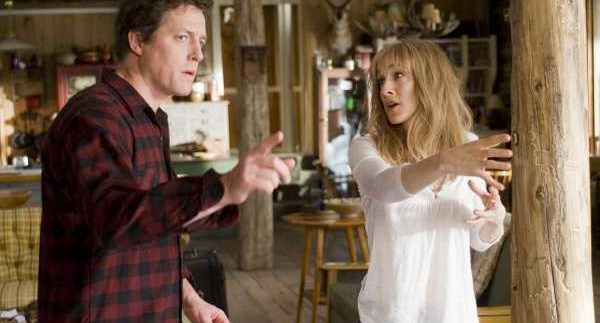 Hugh Grant has built his career on roguish good looks and rom-coms and Did You Hear About The Morgan's? follows in the footsteps of his past cinematic ventures. This is your typical play-by-the-book romantic comedy starring Grant and Sarah Jessica Parker who joins him on this reunion of a sort in a fish-out-of-the-water laughable comedy.

Paul and Meryl Morgan (Grant and Parker) are a wealthy Manhattan couple whose marriage is on the rocks. Having accidentally witnessed a murder, they're forced by the government to head out of the Big Apple for their own safety. They're taken to a small town in Wyoming – a far cry from the fast-paced lifestyle of New York they're used toliving– and thrown headfirst into a new life.

Inevitably, their new surrounding starts to breathe a little life into the couple's marriage.

Though Grant doesn't get the opportunity to be what has been his trademark role – that of the typical sarcastic, bumbling Brit man of recent years – he does pull it together enough to bring some life into the same old film that we've seen put out year after year.

Don't get discouraged, however, as there are enough laughs and chuckles to make the film worth going to. It's not going to win any awards, but with an all-star cast, there should be at least one character you would like to see laugh it up onscreen. Critics weren't convinced and neither were we, but this doesn't mean the film should be avoided altogether, as both Parker and Grant have some nice chemistry and are able to make their situation somewhat believable.

Perfect as a date movie—you'll both find something to laugh at and it will be an enjoyable experience despite the film's routine storyline, and if either of you don't like it, at least you can laugh at how crazy ridiculous it all was. If the audience can escape from reality for a bit, then why not?