Dracula Untold: Shallow & Underwhelming Attempt at Dracula Origin-Story
Dominic Cooper

Luke Evans

...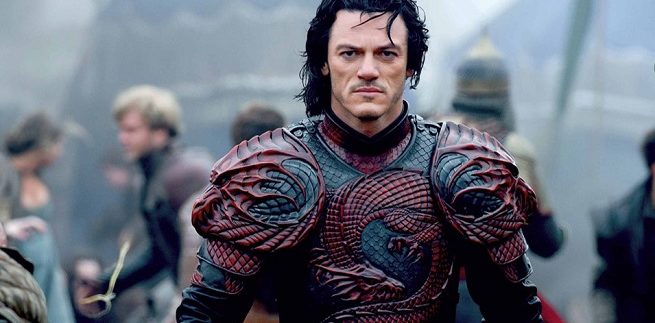 Drawing inspiration from the pages of Bram Stoker's Dracula and influenced by the same origin story trend that produced the reimagining of one of the most famed Disney villains in Maleficent, Gary Shore's much too fanciful retelling of the notorious bloodsucking vampire is a tad dull and rather inane.
Set in the 15th century, the story is centred on prince of Wallachia, Vlad Tapes (Evans) – a.k.a Vlad the Impaler – who shares a happy home with wife, Mirena (Gadon), and teenage son, Ingeras (Parkinson). Life is seemingly easy and peaceful for the prince and his fellow Wallachians, however, that soon changes when the Turks demand that they give up one thousand of their young boys – including Prince's only son, Ingeras – to fight in the army for Sultan Mehmet (Cooper).
Unwilling to give in to their demands and refusing to give up his son, the young Prince soon seeks out the help of a mysterious bloodsucking monster from the mountains (Dance). The cave-dwelling fiend gifts him with the superpowers needed to defeat the Turks, but only for three days.
The side-effects of the deal are immense and if Vlad can refrain and control his newly-found urge for bloodsucking during that time, he will walk away as a free man. If not, he will face immortality and a seemingly lonely and a desperate life controlled by his unquenchable thirst for blood.
Shore's directorial debut is surprisingly safe and light on the gore. Scripted by Matt Sazama and Burk Sharpless, Dracula Untold takes most of its cues from Coppola's 1992 Dracula, while also shamelessly trying to tap into Hollywood's current obsession with superheroes; the supernatural elements are of modern literature's interpretation and there's very little of the eerie Gothicism the traditional characterisation of Count Dracula demands.
Aside from the poorly-constructed script, the rather subpar CGI effects are probably one of the film's biggest weaknesses and while it does have its moments, the overall effect is cheap and uninventive. On the up side, the cast does a decent job of keeping you interested and Evans leads well, while Dance, as the tongue-swirling monster, made for a pretty interesting and enjoyable villain.
In fusing elements of a notorious historical figure and the embellished fictional character that is based on him, Dracula Untold manages to create something incredibly underwhelming. Unless this film hits a particularly personal note, you're unlikely to ever think about it again after its rather long ninety minute running time.