It's Complicated: Love Just Got A Little More Complex
Meryle Streep, Alec Baldwin, Steve Martin, John Krasinski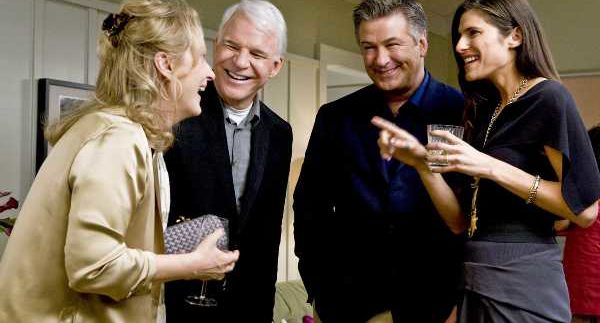 Arguably one of the worst films with the best comedy stars of the year. Really, this was simply not funny, nor unique. It was unfortunate to see the likes of Meryl Streep, Alec Baldwin and Steve Martin throw up such a goose egg. What were they thinking?
As one critic commented sarcastically: "If a Pottery Barn catalogue had a midlife crisis, it would look and feel something like It's Complicated." So true.
This should have been great, especially with some of the biggest names in comedy on board, not to mention the most critically acclaimed female actress ever. It just goes to show that acting cannot make up for a poor, uneven and boring script that is in no way funny.
I agree with the critic who said director Meyers is "more about interior design porn" than actual real human emotion. The film is a prime example of what not to do. The scenes drag on endlessly and one is almost relieved when the final credits start to roll. The acting keeps us interested, but the cliché after cliché boredom that persists cannot alleviate this film from the depths of misunderstanding and anguish.
Lets hope the next time a studio chooses Meyers as director they realise the script needs to be absolutely flawless to force shorter scenes and that a tight, well-developed scenario is required to engross viewers in the film.
Streep, as always, is amazing, playing the part of the woman caught between two men (Martin and Baldwin), but there doesn't seem to be any reality in the film. If it was meant to be crazy, make it crazy. If it was supposed to be real, make it real. There is no in between and this is the problem with the movie. It's Complicated works more as a drama than as a comedy, but when it's being brandished as the latter that is simply no good.