Killers: Post-Modernist Tedium
Ashton Kutcher

Katherine Heigl

Action & Adventure

Comedy

...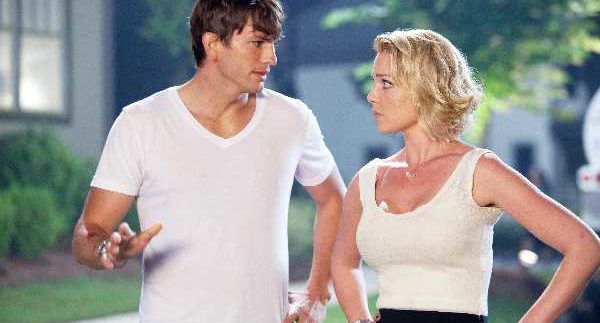 There are two kinds of bad films: the so-bad-it's-good, and the so
bad-it-hurts. But then, there is Killers;
an amorphous blob that exists in a vacuum where no film has ever been made
before. It's not a comedy in the sense that it's assembled out of jokes and
humorous conflicts– Killers
constructs its own parallel universe reality and giddily makes fun of it. And
it's not an action film in the sense that good guys and bad guys chase one
another– Killers has a
snake-eating-its-tail moral stance.
Critically analysing Killers
is like reasoning with an alligator before it eats you alive; it's a waste of
precious time. The only shining parts of the film are Heigl's teeth. The script
seems to have begun its existence as a Mr
& Mrs Smith book report, rewritten by a conspiracy theorist and finally
polished by an English as a Second Language student. It tells the story of
sweet Jen (Heigl) who vacations with her parents (Selleck and O'Hara) in France and meets
the ripped Spencer (Kutcher). They instantly fall in love. Spencer is a
professional assassin, but after a few minutes with Jen, he decides to leave
all that behind him.
The film is not in a hurry to tell its story, mostly due to the fact
there is none. The couple get married, move in together and three years later
(and half-way through the film) his old boss calls him again.
'You're ain't going out that easy' he promises, and he's right on the
money. All hell breaks loose; and almost everyone introduced during the first
half of the film turns out to be a gunman hired to kill Spencer.
As an actor, Kutcher's goofiness is unmatched. Up until the end, his monotonous
performance comes across as lack of talent; but after the surreal note the film
ends on, it makes perfect sense. Kutcher and Heigl have the best
anti-chemistry, and casting them together was an unintentional stroke of genius:
he's the Laurel
to her Hardy.
Enjoying the Killers depends
entirely on your expectations and gullibility. Despite the film's colossal
shortcomings, it still manages to make you laugh with its idiosyncrasies.
You'll laugh mostly out of confusion, but it's laughter nevertheless.