Killing Them Softly: Sweet Screeds, Dirty Deeds
Brad Pitt

James Gandolfini

...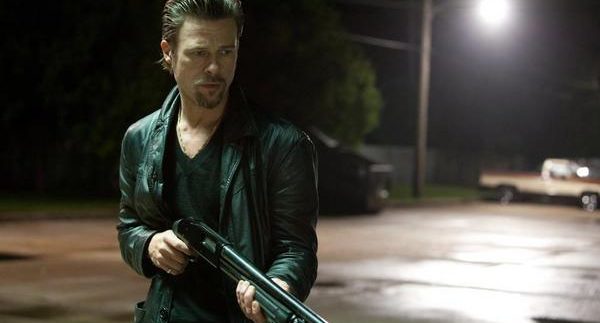 Killing Them
Softly, a story based
on George V. Higgins 1974 novel Cogan's
Trade, marks the return of the director Andrew Dominik to the silver screen.
Reviews for his 2007 psychoanalytical
western, The Assassination of Jesse James
by the Coward Robert Ford, was evenly split.
That very division
plays out once more in his latest release, Killing Them Softly. With Brad Pitt once again leading the way,
the story of the mob and its gritty underworld – and the unavoidable comparison
to a rotting capitalistic society – is extremely compelling.
Things starts out when
jittery crooks Frankie (McNairy) and Aussie junkie Russel (Mendelsohn) get
called on a job by low-level mobster Johnny Amato a.k.a "Squirrel"
(Curatola). The task at hand is pretty simple; rob a high-stakes card game run
by Markie Trattman (Liotta). Markie –
who previously arranged a similar raid and later admitted to it without suffering
serious repercussions – will be the only possible suspect.
However, not
everything is as easy as it seems. Squirrel's
initial doubts of Russel's trustworthiness and overall reliability prove to be
true and hitman Jackie (Pitt) gets called in to clean up the mess. Recruited by
the unknown forces of a mysterious syndicate that acts through clerk-like
middleman, Driver (Jenkins), Jackie decides also to call in New York Mickey
(Gandolfini) to lend a helping hand. However, Mickey turns out to be a hot mess
of his own and Jackie quickly decides that he will have to take matters into
his own hands.
Andrew Dominik's raw
approach to the topic of comparing the global financial crisis to street-mob
operations is definitely not subtle. You
can hear the speeches and promises being made throughout the entire film. The
dialogue is smart and witty and definitely tests your patience with its lengthy
statements.
The action is kept to
a minimum – definitely not what one expects from a movie about the mob. Nonetheless,
Dominik really steps it up where and when it counts the most. Some pretty brutal knock-your-teeth-out
scenes are put across with a visual precision that even sees rain drops fall and
cut through the scene like glass chimes. The washed out greys that Dominik
plays with, along with the continuous rainfall, really build tension and paints
a picture of a gloomy, deteriorating society.
As a hit-man who
prefers to "kill them softly" in order to disconnect himself from an
unnecessary emotional connection, Pitt shines.
His charisma, unruly talent and standard coolness embody Jackie perfectly. Gandolfini seems to have mastered the art of
playing a mobster with serious personal issues and Jenkins – despite the fact
that he spends most of the film sitting down – is a perfect fit for the buttoned-down
messenger.
Newcomers McNairy and
Mendelsohn hold their own and their double-act surpasses all expectations, in
such esteemed company. Their depiction of the naïve and inexperienced
'bottom-feeders' was unsettling and terribly entertaining.
There is nothing soft
or gentle about Killing Them Softly. It's brutal, raw and extremely
engaging despite taking its time in conveying its message.