Prince of Persia:The Sands of Time: A Charming Adventure
Jake Gyllenhaal, Gemma Arterton, Ben Kingsley, Alfred Molina, Toby Kebbell, Steve Toussaint, Richard Coyle, Ronald Pickup, Reece Ritchie Gisli, Orn Garoarsson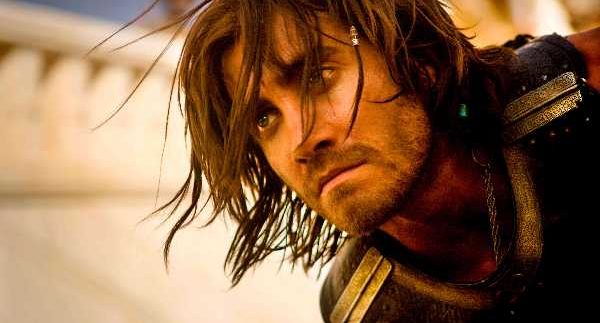 Spielberg might have given
birth to the blockbuster film, but it was producer Jerry Bruckheimer who
fostered it until it became the summer spectacle we know today. After teaming
up with Disney and making the smash hit Pirates of the Caribbean films, Bruckheimer's team is
back to recreate the same magic with Prince
of Persia: The Sands of Time.

Using the same formula that worked before,
they take a vaguely familiar property (Prince
of Persia is a popular 80s computer game) and use it as a launching pad for
another action-adventure franchise. Like Pirates,
the formula works, but the results are different. While the latter depended on
a charismatic anti-hero and a complex narrative, Prince of Persia merely strides ahead; fuelled by Middle Eastern
folk tales.
Against all odds, Prince of Persia is an impeccable summer
film. The film's hero is an orphan named Dastan ( Gyllenhaal ), who gets picked from the slums of Persia by the
king to be adopted as his son. Skip fifteen years ahead, and Dastan and his two
brothers are at the gates of holy city, and due to ill advice by their uncle Nizam
(Kingsley), they lead the army and attack in one of the most energetic battle
scenes ever filmed; the camera zooms in and out of the old city like a video-game.

Princess Tamina (Arterton) is the keeper of an ancient
blade known as the Dagger of Time, which was entrusted to her ancestors by the
gods. Nizam wants to get his hands on the dagger and wield its powers for his
own good. He sets Dastan up so that the
king would die between his arms; and Dastan has no other choice but to escape
with Princess Tamina and help her retrieve the dagger.
All the players are
perfectly cast: Gyllenhaal's boyish charms help make Dastan endearing, and although he beefed up to play
the prince, he brings playfulness to what could have been another dull Disney
prince. Kingsley's greatness as an actor is often taken for
granted, and the effortlessness he puts into playing the bitter villain shows
why he's regarded with so much respect.
It's hard to explain why the film works despite relying on every trick
in the fantasy book. You know that Nizam is the villain the minute you notice his
heavy black eyeliner; yet when the moment of truth comes, you'll still be surprised.
And that is why Prince of Persia works, not because it wants to
add another useless twist to old fables, but because it unabashedly adores
them. The sweeping battles, the chases, the sweet romance, and most
importantly, the heart that is in every frame of this multi-million spectacle,
help make Prince of Persia an
entrancing magical experience.