Shutter Island: Leo Confronts His Demons
Leonardo Di Caprio, Mark Ruffulo, Ben Kingsly, Max von Sydow, Patricia Clarkson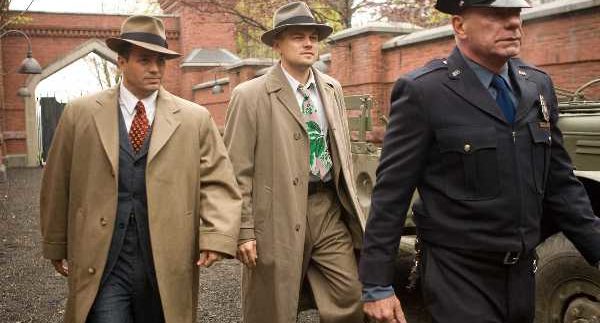 It seems like every film Leonardo DiCaprio appears in lately is directed by Martin Scorsese. Not surprising really when you consider the recent collaboration by two of Hollywood's biggest names. Shutter Island, an Oscar-worthy film, was pushed to a late February release date killing its chance for any Oscar recognition, but this physiological thriller could have easily been nominated for both best script and best actor. Undoubtedly, Paramount Pictures' decision to release The Lovely Bones instead was regretted, considering it flopped with both the critics and the box office.

Set in the early 1950s the film tells the story of US Marshall Teddy Daniels (DiCaprio) who travels to a mental institution to find a missing murderess that disappeared into thin air from her locked room. Damaged by the death of his wife and haunted by ghosts from his past, Daniels wanders around the remote island trying to uncover the mysterious – and maybe inhumane – circumstances that surround this creepy rock. In his search for the truth, however, he actually stumbles across a more terrifying secret.

Based on the novel by Dennis Lehane, the well written script is the strongest point of the film. The whole notion of a storm hitting the island and bringing chaos with it reflects the plot itself in a gentle way. Recurring one-liners from characters hold mysterious double entendres and an uncovered intention pushes you to think and analyse the story to its shocking end, which brings all the pieces together and delivers a clever and strong finale.

Scorsese has the uncanny ability to build up a chilly atmosphere; the grey sky, the surrounding dead greenery and the setting of the island itself, enclosed by an angry ocean and deadly cliffs reinforces a claustrophobic terror. The acclaimed director continues to push the envelope further with magnificent nightmare sequences that send a chill down your spine and in a an homage to 1960s suspense cinema.

DiCaprio delivers flawless acting enhanced with the excellent supporting cast, from the likes of Mark Ruffalo, Ben Kingsley and Michelle Williams. His believable turn in the role adds to the experience in watching this film. It's no wonder Shutter Island has been Scorsese's best box office opening yet, generating some $42 million and snagging the number one spot in its first week of release.