The Amazing Spider-Man 2: Crammed Superhero Sequel
Andrew Garfield

Dane DeHaan

...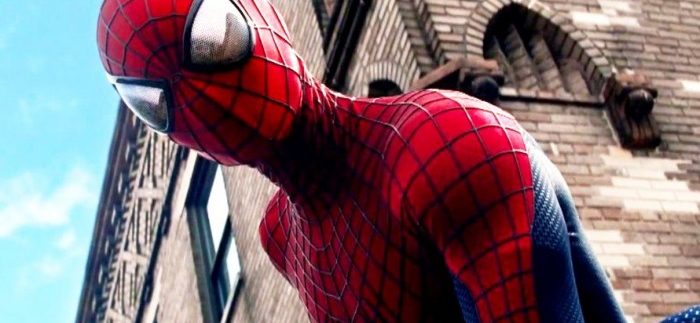 Arriving just in time to kick off the summer blockbuster season, Marc Webb's follow-up to the rebooted Spider-Man franchise – the overall fifth film on the comic-book web-slinger – is rather crammed, at times coming off as a little too eager to please.
Set on the bustling streets of New York City, the story follows the everyday struggles of Peter Parker (Garfield), as he continues to lead a double life of fighting crime as the mask-wearing superhero, and simultaneously find the time for his fellow classmate and current girlfriend, Gwen Stacy (Stone).
Trouble soon comes knocking on Peter's door with the return of his old childhood friend, Harry Osborn (De Haan), who has now taken over Oscorp Industries after his father's mysterious death. In the meantime, Max Dillon (Foxx), a nerdy Oscorp electrical engineer and an obsessive Spider-Man fan, gets caught up in an unfortunate lab accident which turns him into the electrically-charged Electro.
Things soon turn into overdrive for the crime-fighting teenager, when Gwen announces that she might be moving to England while Electro, who has now turned into a menacing and a revenge-seeking villain, is on the loose.
Visually speaking, The Amazing Spider-Man 2 has all of the elements of an entertaining and enjoyable summer action flick. With the help of cinematographer, Daniel Minder – see Star Trek: Into the Darkness – the movie is given plenty of colours and flamboyancy to carry the action, which, although pretty engaging, at times feels a little piled on.
In terms of story, the writers have found plenty to say and decided to use this sequel as a platform for future spin-offs, ultimately, leaving this film a little underdeveloped. The majority of the narrative is centred on the relationship between Peter and Gwen, once again played by Garfield and Stone, respectively. The duo share a decent amount of chemistry but their forever-doomed relationship is unfortunately free of any suspense or surprise.
De Haan, on the other hand, makes a compelling anti-hero and his future setup as the Green Goblin is rather compelling. Foxx, however, comes off as a little too cartoonish and downright silly to be taken seriously.
With over half a dozen script writers on the job and a budget that could quite easily put James Cameron to shame, The Amazing Spider-Man 2 sure is a looker, but sadly, it's way too busy and unfocused – there are just too many competing plot strands.