The Last Song: Last Time For Nicholas Sparks
Bobby Coleman

Greg Kinnear

...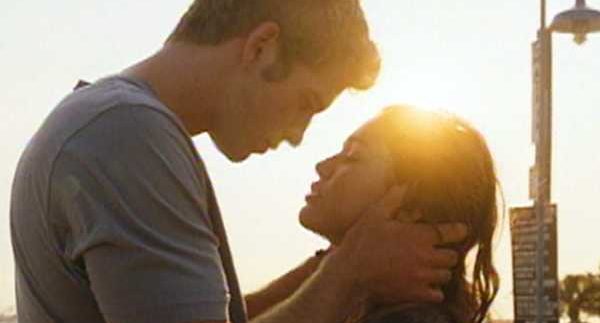 Here is yet another film adaptation from a Nicholas
Sparks novel. Coming off the success of The
Notebook and A Walk to Remember, The Last Song was slated to be a big hit
among prepubescent Hannah Montana fans around the world. Still, this story of
a strained father-daughter relationship fails where previous Sparks
novels-turned-films succeeded.
Ronnie (Cyrus) is a rebellious teenager, who has
effectively cut her father (Kinnear) out of her life after her parents'
divorce. The story begins when she is made to leave her home in New York City
to spend some quality time in the countryside with her father, much to her
dismay.
The forced reunion appears to be a lost cause, as the
sulky Ronnie makes all attempts to shut out her concerned father, until the two
discover a common bond through music.
In essence, the movie takes the form of a typical Sparks
story, full of the trials of family
relations, friends, first love and heartbreak.
Ronnie's relationship with her father forces viewers to
wade through the pain and anguish of teenage mood swings, before the two are
able to come together as a strong father-daughter team.
Teen star Cyrus, who made her first million by the age
of 16 off the Hannah Montana series, may want to reconsider acting as a career.
She struggles with the emotional aspects of the script– which was obviously
written for someone with much more extensive dramatic experience, and proves
that tear-jerkers and love stories might be a stretch for the pop-country
celebrity. While young fans may enjoy the love story that develops between
Ronnie and a sensitive local boy (Hemsworth), perhaps this film is one to save
for teenage birthday sleepovers.
If there is one consistent feeling throughout the
film, it is that all the other actors are attempting to compensate for Cyrus'
flat performance– not a good sign for what is supposed to be an emotional
rollercoaster.