The Tourist: A Swanky Spy Thriller
Angelina Jolie

Johnny Depp

...

Florian Henckel von Donnersmarck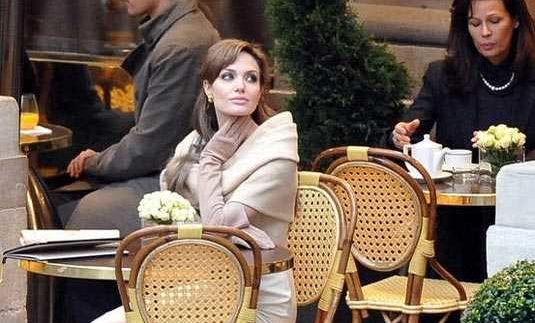 When the elusive Elise
(Jolie) first meets Frank (Depp) on a train to Venice, she finds him reading an airport
thriller. The two of them engage in a flirtatious exchange, where Elise wonders
why Frank finds the book so appealing. Frank opens up about his love
for spy adventures and his fascination with sexy femme fatales. What Frank
doesn't realise is that his own life is about to turn into one of those paperback
escapades.
Elise is monitored by the
international police and a gang of Russians mobsters, all searching for her
lover Alexander Pearce, who stole billions from the mobsters and evaded
millions of tax pounds owed to the UK government. Since no one knows what Pearce
looks like, Elise lures Frank into her lavish suite at a Venice hotel in front
of a watching audience, misleading them into thinking that Frank, a simple math
teacher from the American suburbs, is the man that they're looking for.
The Russian gangsters swallow
Elise's bait and then proceed to hunt down Frank, turning his magical Venice getaway into an
endless chase. For Frank, being a wanted target barely registers as he is
completely smitten by Elise.
The Tourist comes equipped with
a healthy number of twists and turns and although the plot never outgrows its
romantic pulp roots, director Donnersmarck treats the genre with an admired
fascination that flourishes throughout the movie.
Depp and Jolie masterfully
bring life to the dialogue with their believable chemistry. Matching Hollywood lady killers and beauty queens doesn't always
translate into electric on-screen chemistry but in this case, the formula seems
to work. The pair's dreamy lure carries the romance despite clunky lines and
forced exchanges. Depp and Jolie's powerful talent for adding weight to their
words and gestures is strongly showcased in the film.
However, The
Tourist underperforms as an action film. There isn't enough energy to drive
the film to the explosive heights of Mr.
and Mrs. Smith. What the film lacks in thrills, it makes up for with an
element of sensual playfulness. More graceful than charming, The Tourist is a glamorous work of
escapism that is sure to please.