Wer: Found-Footage Werewolf Horror
A.J. Cook

Sebastian Roché

...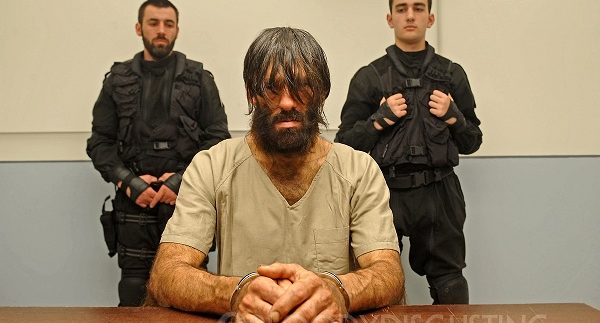 Despite consistent critical condemnation, found-footage horror still has a place in modern Hollywood – it's the box office numbers that really count. In a similar vain to the Paranormal Activity and the like, Wer, does the same thing, but different.
Set in rural France, Wer doesn't waste any time before drawing its first drop of blood as the audience witnesses – through a shaky-cam first-person perceptive – the slaughtering of a vacationing American family, as Henry Porter (Johnson) and his young son, Peter (Pendergast), are slain.
Who and what attacked them is unclear but the eye-witness account given by Henry's wife, Claire (Lemelin) – who miraculously survives the attack – points to Talan Gwynek (O'Connor); an odd-looking man who was found living near the scene of the murders.
The police, led by detective Klaus Pistor (Roche), move quickly and soon place the suspect under arrest, but Kate Moore (Cooke) – an expatriate American defence attorney appointed to the case – begins to suspect that her client, whom she believes is not physically capable of committing the crime, is in fact, innocent.
However, various evidence and unfortunate events forces Kate to revaluate her initial beliefs; as the bloodshed continues, she takes it on herself to explore Talan Gwynek's past, believing that he may in fact be a werewolf.
Directed and written by William Brent Bill, the film's premise is relatively fresh, less contrived and surprisingly, pretty bloody. Unfortunately, though, it doesn't know where it wants to go and just like the endless parade of found-footage films, any hope of genuine tension is quickly diminished by the atrocious dialogue and cheap scares.
By the same token, the cast is relatively lifeless fail to rise above the shoddy material. As the compassionate defence lawyer, and a woman who is willing to go the extra mile to protect her client, Cooke – better known from TV's Criminal Minds – is completely flat. As for the prime suspect, O'Connor is solid as the focus of attention, but fails to establish a connection to really push the did he or didn't he element of the film.
Stepping away from the now more common poltergeist-anchored found-footage horror films and taking on werewolves is a bold move. In addition, the CGI is solid throughout and there are some genuine moments of discomfort. What it really boils down to, however, is that this is a decent story told badly and somewhat awkwardly.