Solay Centre: Reiki Sessions in Maadi
43, Nerco Buildings, El Shatr El Khamis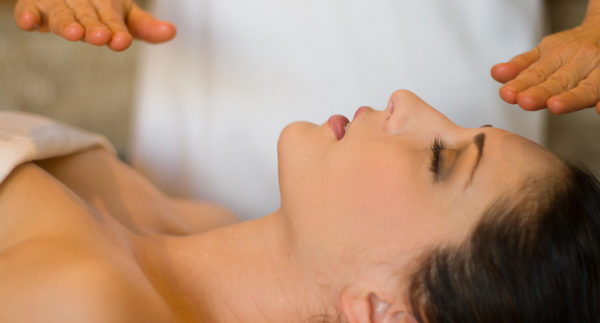 The first thing you should know about Reiki
is that if you're cynical about alternative medicine and consider it a load of
mumbo jumbo; then Reiki is not for you. This Japanese technique must be
approached with an open heart and mind; otherwise you may not feel or
appreciate the results.
Developed in the 1922, Reiki is a simple, non-invasive
healing system using the touch of hands to let
energy flow through the Reiki practitioner into the patient. Reiki is meant to reduce stress and trigger
relaxation, and provide swift relief for emotional and physical
issues, including anxiety, fear and physical ailments or injuries.
This reviewer decided to check out a Reiki
session offered at Solay Centre in Maadi Zahra. Located in a residential area
of Zahraa El Maadi (take the first right after the exit off the Autostrad into
Maadi), Solay Centre is a quiet, ground floor apartment that offers a variety
of classes, including Tai Chi, self defence and yoga. Reiki is practiced by the
very affable Gulnar, who came highly recommended to this reviewer.
After briefly explaining the concept of Reiki,
Gulnar will dim the lights, and ask you to lie on a massage table, covering you
with a blanket and making sure the room is warm. While you lie with your eyes
closed, she will play low, soothing music and warm her hands before beginning. What happens next is hard to explain, as the hands rarely touch the skin during
Reiki; instead, they hover just a few centimetres away from the body, as the
energy is channelled via the practitioner into you.
Reiki works with seven chakras, or energy channels located in the crown, throat, heart and
solar plexus among others. Gulnar focuses most of the time on the head and neck
area, healing the right side and the left side of the body, before moving down
over the rest of the body and ending with the soles of your feet. Although your
eyes are closed, you will feel the heat of Gulnar's palms over your body and
may even experience shivers, goosebumps or other sensations through the body
part that she focuses on. Occasionally, Gulnar will tap lightly or touch your
body, or even press her palm down on a part that needs excessive work.
At the end of the session, Gulnar will tell
you which of your chakras and body parts are blocked; i.e. if they're either
overactive or underactive, and what this may be caused by. She will also tell
you about your aura, whether it is strong or not and why it may be suffering.
This is not a therapy session; the practitioner will not tell you your problems
and how to fix them. However, she will suggest that you go home and see how
your body has reacted to Reiki. If it's a positive reaction and you feel
better; then she recommends more sessions to read and channel the energy into
your body. If you're not convinced; she perfectly understands.
This reviewer walked away from the Reiki
session feeling calmer and more cairorevamp_usered. At 150LE for a 40-minute session, Reiki
is an interesting form of healing to try if you're curious about alternative
medicine. However, you may need more than just one session to make up your mind
about the effectiveness of the practice.