The Nail Studio: Polished and Pink in Zamalek
35B Mohamed Mazhar Street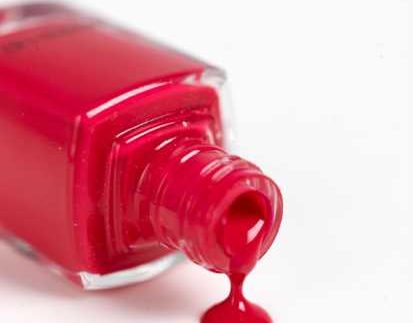 The recently opened
Nail Studio in Zamalek is the first salon in the Cairo neighbourhood that is dedicated
specifically to tending to our fingertips and toes. When we heard about this new guilty pleasure,
we had to treat ourselves to a bit of pampering.
Nail Studio is
decorated like a three-year-old girl's dream house: nearly everything in sight
is either bright pink or silver, from the walls to the chairs and pillows, even
the uniforms worn by the nail technician.
A small reception area with a desk, couch and table filled with
magazines is divided from the rest of the salon by a translucent (pink)
divider, beyond which a manicure table is half-covered by beaded jewellery and
clutches for sale. The pedicure station
consists of six overstuffed armchairs with sparkling porcelain footbaths.
Deciding on a
pedicure (50LE), this reviewer was asked to choose a colour from the wall of
OPI polish bottles. Although Nail Studio uses
this high-end brand of polish, the selection of colours is not extensive. Mostly red and pink, there were very few
natural colours available and even fewer funky corals, trendy blues and rich
chocolate tones. To our further dismay; despite
the quality polish; the soaps, scrubs and lotions used were nothing more than
pharmacy-quality products.
The nail technician
began by soaking and scrubbing our feet in an overly floral-scented soap. The
friendly lady is chatty and takes her time; so clients feel relaxed rather than
rushed through a pedicure. As she pulled
equipment out of a basket, we couldn't help but notice that some of it looked
less than clean. While we understand that
it would not be economical for the salon to use new cuticle clippers with each
client, disposable files would have been a nice touch.
The technician took
her time to file and shape each nail, methodically removing excess cuticles; yet
we found that the scrubbing and filing of the balls and heels of our feet were less
than thorough. Feeling that our skin was
not as soft as we'd like at the end of the treatment; we realised that it may
have been a smart decision to opt for the pricier paraffin pedicure (100LE)
with warm wax that helps soften skin.
Though our feet weren't as silky and smooth as we had hoped for, the
polish on our nails was immaculate without a drop out of place.