Antony & the Johnsons: Swanlights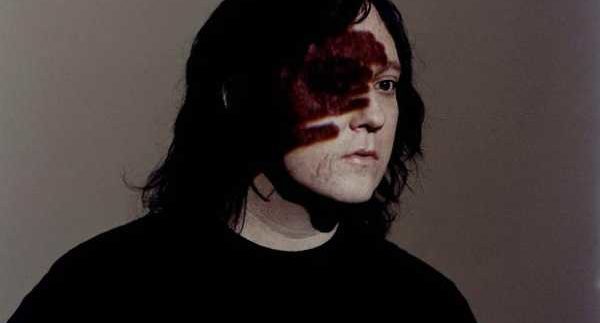 Antony and the Johnsons are set to
release their fourth studio album Swanlights this month,
demonstrating a triumphant display of instrumentals, larger-than-life
imagery of love, loss and sorrow and the usual high dosage of
orchestral bravado. Fans can pick up
a limited edition copy of a 144 page book of the visual art and
writing of frontman, vocalist and pianist Antony Hegarty, available
in retail stores this October.
The group's sound has always felt
operatic; if it weren't for Hegarty's angsty folk lyrics, listeners
could easily envision the dramatic opening of a curtain during the
tremulous first notes of most Antony and the Johnsons' tracks. Past
the opening bars however, the band habitually forays into a canvas of
orchestral noise-pop-turned-punk, with the company of violins,
'cello, horns, versatile drums and the always present piano.
Their first releases came to life with
the help of Lou Reed, who took note, incorporated the band into a
project of his, and made a guest appearance on the late nineties
released EP The Lake. Other
noteworthy endeavors include the band's melodramatic adaptation of
Beyonce's 'Crazy
in Love', in which the pop tune is nearly unrecognizable with its
slowed pace, full-throated vibrato and flute melody. The track
demonstrates that even when using another artist's work, Antony and
the Johnsons does not recycle so much as it produces a metamorphosis.
Hegarty
himself transforms through song; soft spoken, round faced, with a
hallo of unruly black hair, the artist turns into something else
entirely when delivering his full-throated melodies on stage. His
angles sharpens, his voice shrills and dips, and the air seems to
stand still.
Swanlights presents
eleven tracks of still more slowed introspection. The opening song
'Everything is New' sets the pace for an album that sounds at once
triumphant and disturbing as it gives way at times to frantic noise
in between major chord melodies. 'Ghost' bids an exorcism of
Hegarty's inner demons and showcases the band's penchant for
Broadway-worthy harmonies, due perhaps to his professed influence by
Boy George. Unlike the slurred lyrics of 'Everything is New', Hegarty
here uses an aggressive over-annunciation to bid his darkest thoughts
banished. 'I'm In Love' is a rollicking, melancholic tune; 'And all
my dreams they all came true/the day I lay my head on you' rhymes
Hegarty in heady melodic bliss, 'Going to kiss you like a humming
bird'. 'Violetta' is a 37-second-long instrumental interlude between
songs. The title track features over six minutes of synthesized vocal
layers, minor keys and horns. In the ballad-like 'The Spirit Was
Gone' Hegarty dwells on what is presumably the process of death and
dying, with the conclusion being 'It's hard to understand.' 'Thank
You for Your Love' channels a little soul, incorporating warm emotion
with an upbeat horn section. Bjork's collaboration on 'Fletta' sounds
more like Bjork's original work than Hagerty's, with his voice
reduced to a disappointing, watered-down shadow.
Hegarty
plays with words and sounds; sometimes it is the melody that carries
a song, rather than the often distorted and cryptic lyrics. While
the album stumbles at times into old vices that threaten to make the
band obsolete in the past three releases, this album's redeeming
qualities outweigh its heavier notes. The media of sound, lyrics and
visuals are fluid in the hands of Antony and the Johnsons; while the
songs of Swanlights are
unmistakably cut from the same cloth, nearly each one shines.