Cee Lo Green: The Lady Killer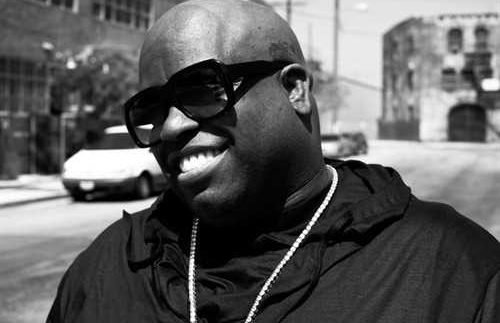 His womanising
ways adopt a humorous edge when you see him strutting his big man stuff. Gimmicky
or not, you can't help but love his fur coats and sleazy smile. Known to many
as one half of Gnarls Barkley, which took the music scene by storm a few years
back with the single 'Crazy,' Cee Lo Green is a legend in the making… or did he
come from the past?
The
collaboration between DJ/producer Danger Mouse and Cee Lo Green (real name: Thomas
Callaway) was a raving success when the full-length album became a chart hit
back in 2006. Loved by many, Gnarls Barkley didn't stay around for long after
the second album in 2008; but what matters more is the musical depth that Cee
Lo Green has emerged from; finally letting loose for all to hear, experience and
groove to.
This 34-year-old
musical phenomenon has brought something new to the table with his solo album The Lady Killer. Returning to his roots,
Cee Lo Green let Gnarls Barkley go and took on a slew of producers that infused
this 15-track album with impeccable professionalism, a tight coherence and a
smooth flow from beginning to end.
The more
astounding matter here is that this album could possibly be a modern-day
soundtrack, bringing together musical genres of the past like no one before.
From Motown to funk, hip-hop to gospel; Green's vocals have the unmatched
ability to morph into the epic salutations that each genre pledged at their
specific place and time. For a visual aid, check out this awesome video .
'Bright
Lights Bigger
City' is reminiscent of Michael
Jackson's 'Billie Jean' with its opening bass line and popping 80s synthesiser. Green quickly turns it up, making this
track a potential new dance anthem that you can't help but move to.
Green's
gospel upbringing is ironically displayed in the delightfully profane 'F**k You,'
the breakout hit on this album that reached top-ten charts around the world. The organ's melody and the catchy choir girl chorus pair well with Cee Lo's
excitement a he spreads his up-tempo yet bitter message.
While the
majority of the album only further emphasizes Green's natural ability to both
woo and disregard his women, a little regret and guilt come through on the
track 'Please,' showing the singer's sensitive side. Furthermore, the
combination of Cee Lo's powerhouse vocals with the backing femme fatale vocals
make 'Please' sound as if it came straight off an Atlantic Record's Motown collection.
'Love Gun' wraps
up the album fantastically, featuring Lauren Bennett's outstanding vocals and
appropriate gun shots. The minor chords are haunting and the backing horns complement her gut-baring vocals and Cee Lo's counter melody.
A
high-energy album that is perfect for an all-night dance party, The Lady Killer takes you on a nostalgic
musical journey. Did Aretha Franklin and Otis Redding ever have a one night
stand that we never heard about?