Charlotte Gainsbourg: IRM
Alternative & Indie

Dance & Electronica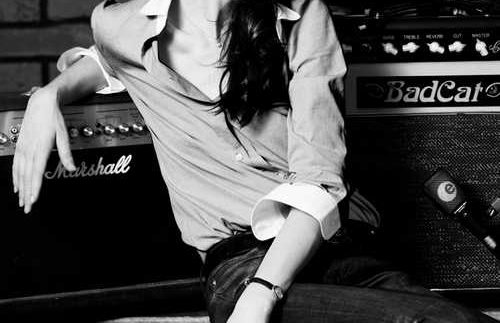 The enigmatic
daughter of sixties' icons Serge Gainsbourg and Jane Birkin has come out with a
new album, IRM, in collaboration with
her close friend Beck. You wouldn't
think the two have much musically in common, and we're still not sure they've
managed to work it out.
In September
2007, Charlotte
underwent emergency brain surgery after suffering a cerebral haemorrhage
related to a water skiing accident. The
album isn't meant to reflect this, and Gainsbourg has said that the song 'IRM'
(the French acronym for MRI) isn't about melancholy; yet listening to the song
would make one think otherwise.
'Take a picture,
what's inside? / Ghost image in my mind…/ Hold still and press the button…/ Register
all my fear…/ Tell me where the trauma lies.' Lyrics like these, combined
with a far-from-easing industrial sound, aren't as pleasantly musical as Gainsbourg
might have envisioned; and if melancholy wasn't the overarching sensibility on
this track, one wonders what was.
'Master's Hands'
is also less than cheery, and feels like someone is drilling in your brain,
perhaps because it's meant to: 'Drill my
brain all full of holes/ And patch it up before it leaks,' she sings. 'Heaven Can Wait' feels a bit like a sixties' pop throwback and morbidly
declares, 'Heaven can wait/ And Hell's too far to go.' 'Dandelion' has a lighter, country, honky-
tonk beat and is even defiant: 'It's been a long time since I let my hair hang
down/ I'll take my time before I go under the ground.' Wrestling with death seems to be the album's
prominent undercurrent.
The songs on IRM are mostly the same– tribal, earthy,
primal, electronic. At times quiet or
haunting, at times atmospheric and dramatic or reminiscent of Feist, nothing is
particularly captivating about the album's sound. Most of the lyrics are nonsensical, and the
overall theme is subversive. Gainsbourg's
voice is throaty, deep and sleepy; and we're not sure if you should call it singing
or droning.
What little
French there is on the album (just three
songs: 'Le Chat du Cafés des Artistes', 'La Collectionneuse' and 'Voyage') are
much more fluid and can even be called pretty. Her voice transforms from monotone to soft, feminine, and a little like Frou
Frou. While this wouldn't necessarily
pass for singing outside of France,
it's rather more along the lines of delicate French chanteuse Vanessa Paradis; and
a welcome change from the grinding downer of the rest of the album.
Though perhaps
the heavy beats throughout the album could be attributed to Beck, whoever is
responsible has managed to make IRM sound
more like background music for some new-age café or jungle club, and not
necessarily listenable for its own merit.

Only 'In the End' and 'Me and Jane Doe' stand out for their melodic
nature, and 'Trick Pony' finally gets the whole industrial rock thing right; and
is the closest thing to a song on the album. Judging by the super weird video, Gainsbourg and Beck were probably
floating on their own little cloud while making this album, and whether it's
meant for consumption is debateable.