John Mayer: Born and Raised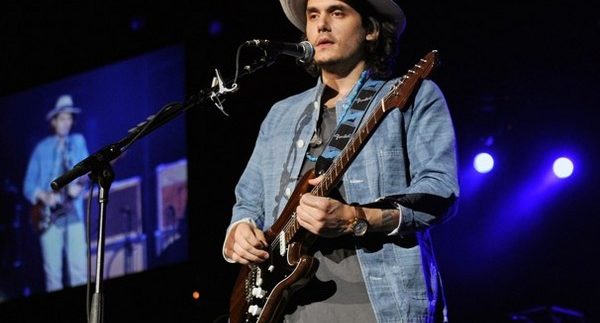 Different as they may
seem in the mainstream, blues and pop music have some common elements in . John Mayer has succeeded in straddling a perfect balance between both genres with the four albums he has under his belt, combining slick blues riffs and versatile pop vocals. This mesh of music genres has so far characterised his style,
until he seemingly decided to go country.
Born and Raised is Mayer's fifth album and it seems to suffer from
an identity crises; just looking at the long-haired cowboy version of
John Mayer on the album sleeve makes you wonder what happened. Mayer's previous songs may
have verged on folk-rock, but the leap towards country that the album
takes off with is a brave move.
That being said, any
confusion about Mayer's approach is diminished after the intro; stunning lyrics
and captivating musicality quickly remind us that the Connecticut born musician
is here to stay.
To sing about broken
hearts and childhood memories is one thing, but to sell the tortured artist
routine through a country song requires a lot more credibility. The early released single 'Shadow Days', a pop ballad that takes the
tone of my-life-struggles-are-finally-getting-better is a solid song, but come's off as a bit cheesy.
Luckily, the rest of the
album only gets better from there. 'Age of Worry' is a guitar-based track with interesting
melody and lyrics; 'Walt Grace's Submarine Test, January 1967' recounts the story
of a man who 'With a will to work hard and a library card/ He took a homemade fan
blade/ One-man submarine ride' – the song uses creative lyrics and quiet
marching beats well to its advantage.
While some tracks may
need a couple of listens to grow on you, others instantly catch on, quickly
becoming favourites. 'A Face to Call Home' is one of those songs, especially
towards the end which features the only Mayer-style electric guitar solo on the
album. The title track 'Born and Raised' comes a close second, though the dive down into slow, country ballad is distinctively different to the rest of the album.
With vocals like
Mayer's, it's hard to really judge an album by its cover, even if you don't
like country. Who says we have to categorise songs in genres anyway? What really counts is the fact that Born and Raised is vibrant, catchy and actually quite heartfelt. If you liked his
previous slow-tempo songs like 'Gravity', then you ought to give Born and
Raised a chance.