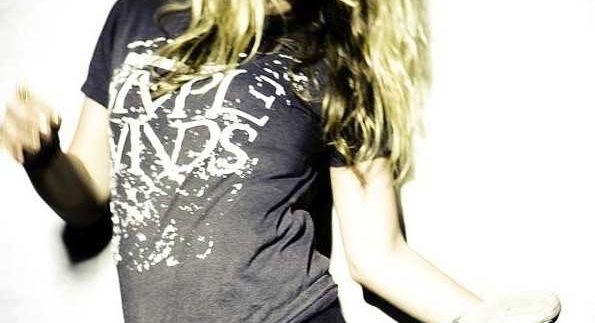 There's a dollar sign in this young artist's name. And if that doesn't make you shudder at the sheer audacity of the message this is sending, then seeing the cha-ching artist on a red carpet or in a TV interview will. Twenty-year-old Ke$ha has the demeanour of a stoned-drunk; think Johnny Depp in Pirates of the Caribbean without the humour, the hotness, or the relevance, and with an extra trashy edge. It is almost as though this young lady needs to walk around with a paper bag in case her insides betray her and her lunch comes hurtling out. If this is a marketing tactic, then bravo! Ke$ha plays the part of the trashy rebel rocker pretty well, but does her debut album Animal have the goods to back it up?

The track flooding the airwaves at the moment is 'Tik-Tok', a typical pop-dance party anthem that promotes 'getting a little tipsy'. One can perhaps get all goofy on the dance-floor to this track after a couple of drinks, but the song offers no originality in music or lyrics. In fact, the music on this album does not live up to her image at all. If anything, Ke$ha has a very teenybopper sound that could easily be confused with one of those grown-up Disney kids like Selena Gomez.
The banal lyrics of the bubblegum pop track 'Your Love Is My Drug' speak of a boy-obsession. Impressionable tween girls can rock out to this Avril Lavigne sound-alike, while mouthing these inspiring lyrics in front of the mirror: 'Maybe I need some rehab / Maybe I need some sleep […] I'm stayin' up all night hoping / hittin' my head against the wall.' Ahhhh… how profoundly touching!

Nothing, however, beats the powerful song-writing that went into the lyrics of 'Take It Off', another call to action on the party-hard front. 'There's a place downtown where the freaks all come around / it's a hole in the wall / it's a dirty free-for-all.' If only!

Finally, on her second radio release off of this album, 'Blah Blah Blah (featuring 3OH!3)' Ke$ha once again insists on showcasing her rapping non-skills. Her singing, for lack of a lesser word, is as annoying as a drill through your skull. It is just too hard to tell if this new kid on the block has the chops to back up all the hype: the songs are heavily processed to the degree that there is not a single track that showcases any singing talent–if it exists, that is.

This leads to the conclusion that Ke$ha is more style than substance. Rocking the Native Indian Chief headdress in performances and on the red carpet is the only original thing this artist brings to the music industry, however insulting to the Native Indian population that may be.

This electro-infused-dance-pop album has a very clear message, and that is to party hard, live it up, and do whatever maaaaan!