Mandy Moore: Amanda Leigh
Storefront/RED Distribution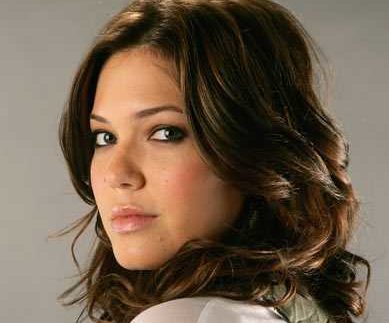 Mandy Moore has come a long way since she was a Britney-type, blonde teeny bopper. We've watched her grow through various hairstyles and various boyfriends to match, finally settling on being a natural brunette and marrying indie rocker Ryan Adams.
Her latest album, Amanda Leigh also proves she's all grown up, and she casts aside her poppy ways in favour of some twangin' country. Marital influence? Perhaps; but it sounds good on her. Her stunning voice is the first thing that catches our attention, and reminds us that her singing chops are what have helped her outlast her contemporaries.
The album features quirky duets with sweeping melodies like 'Merrimack River,' a broadway-type, lovely song (with a reprise!) that floats somewhere between a waltz and carnival music. And 'I Could Break Your Heart Any Day of the Week' is a fun 80s-inspired rock/pop single with an amusing music video.
'Song About Home' includes some 70s fluting, 'Everblue' is surprisingly subdued and heavy, while the catchy 'Love to Love Me Back' lightens the mood and is heavily countrified by slide guitars. 'Nothing Everything' sounds like a 60s soul ballad, while 'Bug' is a cross between a folksy version of the Beatles and Joni Mitchell.
Moore's 6th album could be seen as uneven and amateurish, even a little schizophrenic; but it's the variety of genre that Moore plays with (some more successfully than others) that makes it an intriguing album to listen to when in the mood for something light and pleasant.