Michael Jackson: Immortal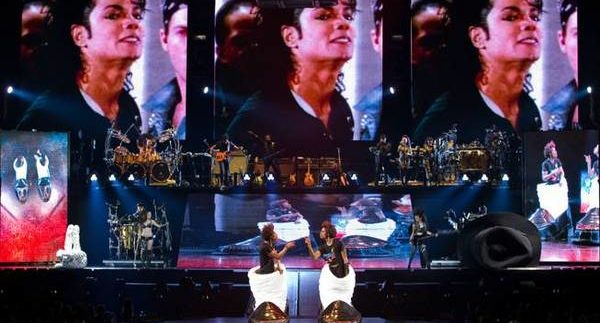 Though
Michael Jackson was cruelly taken from this world in 2009, his musical-afterlife
is proving to be very fruitful. In addition to bringing in good money for producers and collaborators, it's a staunch reminder of the
king of pop's much loved spirit. That was achieved in Michael, the
first album release after his passing away, but not many would say the same
about new album Immortal.

For one thing, Immortal was originally
created as a soundtrack for the Cirque du Soleil tour of the same name, and
while Michael featured new songs, this one is made up mainly of remixes
of some of his most popular songs which,
without the accompanying Cirque du Soleil acts, may sound like a meaningless spoil
of some of the greatest pop classics of all time.
Among the songs
on the giant twenty-track album, some of the titles grab the attention right
away and raise intrigue; how would a 'Thriller' remix turn out, for example? And who
dares mess with 'Smooth Criminal'? The latter had a couple of dramatic pauses and
smashing sound effects between verses without breaking the original mood of the
song.
The same
can't be said of the 'Speechless/Human Nature' remix. While it's hard to notice
where the two songs blend, the only change is the absence of 'Human Nature's
beat and replacing it with a strange clicking sound. Instrumentally speaking,
'Man in The Mirror' is the best remix on the record; the basic elements of the
song stay the same, while a little shuffling of the chorus arrangements has
actually given it a fresh sound that still keep it recognisable.
Immortal is rather confusing at first listen; if it
aims to preserve Jackson's legacy, how come none of the new arrangements sound
remotely like anything he would have done? Maybe it is a different experience
when accompanied by the the Cirque du Soleil performance, but as an album, it
lacks a running theme and it is too commercialized for its own good.