Sufjan Stevens: The Age of Adz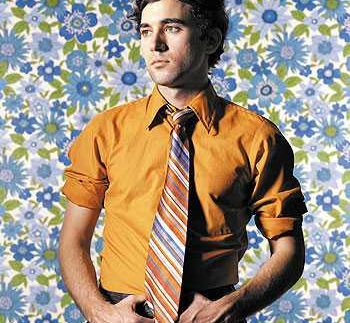 After a five-year hiatus from recording studio albums, eclectic Michigan native Sufjan
Stevens returns to the scene with the October 2010 release of The Age of Adz
(pronounced 'odds'). After abandoning his ambitious 'fifty states project;' he
spent the last few years working on his project about the Brooklyn-Queens
Expressway, which culminated in the 2009 visual album BQE, as well as an
album of remastered tracks. However, fans of Sufjan Stevens have been waiting
patiently to see where this highly creative musical talent would venture with
his next studio effort.
Starting with the song 'Futile Devices,' Stevens recognises his long
absence when he sings the first few words of The Age of Adz. 'It's been a
long, long time,' he croons, opening the sweet and slow first track. Aside from an echoing effect on his voice,
there is nothing to indicate that we are about to experience Sufjan Stevens as
we never had before.
The remaining ten tracks are not completely unrecognisable as Sufjan
Stevens tracks. His eclectic, experimental music is still filled with trilling
flutes, brass fanfares and a chorus of clean, youthful voices supporting his
voice. His songs are still full of themes of love, regret and the apocalypse.
However, The Age of Adz is largely an electronic album, filled with
drum machines and synthesisers. Although it was unexpected of Sufjan Stevens to
embrace this particular genre of music, he shows us that he's willing to
experiment with anything, though at times we may wonder what exactly he was
experimenting with when he made this album.
At times, this new sound just doesn't work at all. 'Bad Communication' and 'Too Much' are pretty
much exactly what you'd expect from their titles. Stevens manages to blend his old sound with
his new electronic one well on the track 'Vesuvius,' which is sure to be one of
the album's hits.
The Age of Adz lacks the sense of cohesion or concept usually found
in Sufjan Stevens' albums; and it is a bit of struggle to listen to from
beginning to end. The last track 'Impossible Soul'– a whopping twenty-five minutes in length– is representative
of the whole album: entirely too long, without a sense of direction, with a
good few minutes in the middle where he manages to make his new sound work
beautifully for him. He probably should
have given it a few more months in the studio to clean the album up a bit.