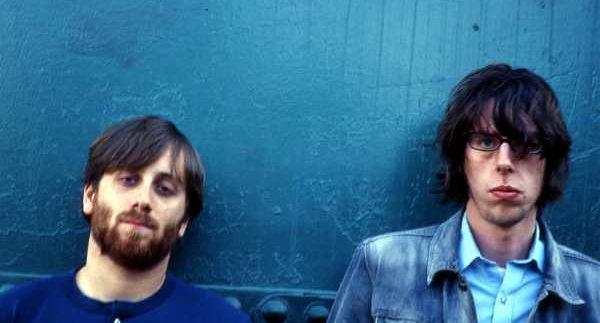 This bluesy rock
music duo hails from Akron, Ohio
and although they've been around for nine years, their intricate sound and Americana feel have often
gone unnoticed. Vocalist and guitarist Dan Auerbach and drummer Patrick Carney
have been all over the music board, from independent indie releases to self-produced
solo albums.
With over five
albums on tap since their start in 2001, the Black Keys have seemingly struggled
to find their place in the music scene. However, with their latest release of Brothers on May 18th, the fifteen-track listing has taken them to
Nr.3 on the billboard charts and selling more albums than ever before.
Progressing from
the airy falsetto love track of 'Everlasting Light', 'Howlin' for You' may
initially take you back to the 90s with its opening sounds, but then it sends
you into a trance of a little pavement rock n' roll with Auerbach's guitar
licks and Carney's heavy drum beats. It's grungy, it's rough and full of lustful
expression; leaving you feeling weak for that special someone.
The use of the
harpsichord and Auerbach's floating vocals of 'Too Afraid to Love You' brings an
almost eerie feel to the battle of human love and mindless confusion.
'Sinister Kid'
brings about more of a playful attitude, turning from love to introspection and
the devilish motives that the human mind can be consumed with. From the backing
vocals to Auerbach's raging honesty, the song proposes a seriously strategized meeting
between garage rock to flat-out Southern gospel.
Reminiscent of
the past and questioning the present, they wind up the album with 'These Days.'
Between the heavy melancholic sound to Auerbach's styling of sadness, his aches
are laid out on the surface: 'Violent colours so obscene, It is all I see these
days,' he sings.
If you're
anything like this reviewer, you would agree that good rock n' roll is better left to Hendrix and his
1960s comrades. However, every now and then, a little musical sensation comes
along and takes you by surprise. Although
it seems overly ambitious to produce a fifteen-album track with a little depth
missing at points, the Black Keys have done something right with Brothers, and is definitely worth recognising.