Al Shader: Laid-Back Maadi Sohour
2, Road 204, Just off of the Square and before Miriam Market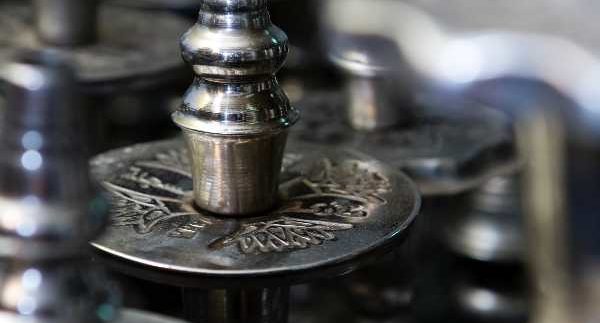 Al Shader's
university-crowd reputation precedes it, but that doesn't mean it's not a fun
place for big kids to spend a few late nights enjoying sohour, games and lively
company. To celebrate Ramadan, this popular Maadi café pushes closing hours
back to 4AM and raises its usual 25LE-minimum charge up to 35LE on weekends and
50LE on weekdays, while decorating its interior in kheyameya finery.
The menu remains the same as usual,which is good news for those who delight
in the fresh and tasty Nutella fiteer whipped up behind the open kitchen
counter, their variety of pizzas, fries, or sandwiches. Since our last review,
the kitchen appears to have discontinued its contract with Burger Kitchen,
meaning you can no longer place delivery orders with waiters from TBK's glossy
fold out menu. However, Shader's unique take on a wrapped– rather than the
traditional bread bun – burger (around
24LE) are delicious and filling. Choose a topping of your choice, from extra
onions to mushrooms and barbecue sauce. The side serving of in-house made French
fries is ample, with greasy fries cut thin and full of flavour.
Other menu perks include the thick chilled coffee and chocolate shakes
and cream and honey feteer (around 12LE). Try the savoury chicken or cheese
feteer for a hearty snack. Al Shader's shisha is likely to spark a few debates
among regulars: while some swear by the quality of their grape, apple, mint, cantaloupe
and lemon flavours, others find the smoke quality too harsh and grating. Shisha
service is prompt, although you sometimes have to put some serious effort into
catching the coal guy's attention when the café is absolutely packed.
Large projector screens– the same ones brought out to display important
football matches on special ocasions – are rolled down to let patrons watch popular
post-fetar TV shows. Since the crowd here is mostly below the working age, expect
the café to be full and social hour to be in full swing till closing time
throughout the week.
Each miniature chair is consistantly occupied from around 10PM onwards, while
shisha smoke and noise levels rise to the roof.
While the somewhat unique seating arrangements (read: limited low
benches and miniature chairs) make it difficult for the vertically challenged
to stay for hours on end, this is a suitable destination for a lively sohour with
friends, and it's one of the few places in Maadi where card games such as tarneeb
are permitted. The place is also stocked with board games and backgammon sets; so
let the fun and games begin.