Cairo Jazz Club: A Staple Cairo Hotspot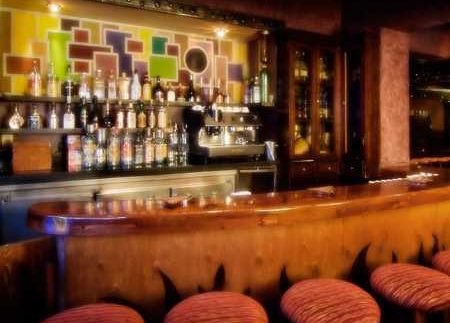 Say what you will about the Cairo Jazz Club; one thing that no one can argue is that this venue has maintained its status over the years as one of Cairo's most popular hotspots. You can always tell it's a good night at the Jazz Club by the number of cars double-parking and backing up traffic outside.

Calling it a jazz club can be slightly misleading to those unfamiliar with the venue's eclectic schedule of live bands and DJs.
If you prefer a quiet night with smooth jazz, oriental jazz or other genres played by talented local musicians such as Sahara, Bashir and El Door El Awal, head for the Cairo Jazz Club on Saturdays and Sundays. Tuesdays and Thursdays tend to feature regular crowd pleasers such as Crash Boom Bang and The Riff Band. Big-name performers such as Yehia Khalil and Wust El Balad also make regular appearances at the club.

If you prefer to get your groove on and don't mind a crowded dance floor, then Mondays, Wednesdays and Fridays are for you. Mondays usually feature regulars from the local party scene such as DJ Omar Sharif, DJ Tito and DJ T-Kat with The Digital Monkeys.
Wednesdays have always been one of the Club's most popular nights since the introduction of Boogie Nights, a night reserved for 70s and 80s disco classics. After taking a short break last year, Boogie Nights are back every second Wednesday, spinning remixes of 80s and 90s hits that will make many nostalgically remember their teenage years.

Fridays can be the most crowded nights of the week; with guest DJs such as DJ Amir Sharara, Nile FM's DJ Carlos and Pacha Sharm's DJ Ouzo playing the latest house and electro hits.

As fun as these nights can be, they can also be heavily overcrowded and smoky: it takes some tough skin and an even tougher set of lungs to navigate the dance floor and make it out of the club in one piece.
That is; if you can make it in at all: the Cairo Jazz Club is known for its strict and sometimes random front-door policy, so be sure to make reservations several days ahead for popular nights like Wednesdays and Fridays. Also, ensure that your group has an equal male-to-female ratio to guarantee that you'll be allowed in. On the other hand, this strict door policy is probably one of the reasons why the Jazz Club has remained such a successful nightspot.

The Cairo Jazz Club is also known for its smokiness– the venue's closed, tight space and weak ventilation have had many regulars leaving the premises coughing, smelling, breathing and tasting of cigarette smoke. However, recent efforts have been made to improve ventilation, and there has been a noticeable difference in the oxygen-smoke ratio.

Until recently, the kitchen has served up some standard pub grub and finger food–but stay tuned for our upcoming review of their new food and drinks menu created by the club's new in-house chef. Looks like CJC has still got some tricks up its sleeve.

Aside from the ever-popular pitchers and cocktails, the club also provides fresh juices and mocktails. Our only complaint here is that sodas, juices and mocktails are overpriced- 20LE for a Coke, 40LE for a Red Bull and around 35LE for a mocktail. The bar also offers a happy hour from 7PM to 9PM, topping off the ultimate bar experience.