Al Dayaa: Shoddy Ramadan Fetar in Maadi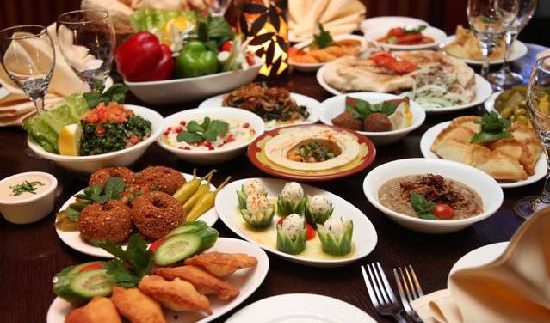 There's a plethora of options in Cairo for the fasting masses to dine out during Ramadan. Many offer buffets and set menus, while others prefer sticking to their usual dishes. For the first few days of Ramadan, people seem less willing to experiment with cuisines and prefer traditional food, and one that fits quite easily into that category is Lebanese cuisine.
We had previously reviewed the Maadi branch of Al Dayaa and found their food to be quite tasty and the atmosphere pleasant. But Ramadan, along with impatient and fasting customers, changes the ball game completely.
Restaurants can usually tackle this issue in a number of ways and Al Dayaa chose one that should, in theory, work well. You can call in and reserve a set Ramadan fetar menu for 130LE per person. The thing about a set menu is there's nothing you need to ask the customer after the phone call. The restaurant basically tells you what you're ordering, and they know what time the Maghreb prayer is called;so, in theory, all should go smoothly.
We arrived ten minutes before the call to prayer and were shown us to our seats upstairs. There were six tables being served besides us, two of which had not yet arrived when we walked in. The Ramadan meal consists of different salads including hummus, fattoush, pickles, spinach manakeesh, batata harra and a plate of mix grills.
By 7.30PM – half an hour after the call to prayer –we were only served the humus and salad. We asked for lentil soup and instead got lesan asfour, which was bland at best. We asked for hibiscus and instead got tamrhendi – they ran out.
But it got worse; the two empty tables beside us were served their main courses well before the party itself got to the restaurant, and when they did, the waiters paid much more attention to them. Why? They were tourists.
When we asked about why our food was so late, the waiters looked at us puzzled and asked us what we had ordered. It's a set menu. Everyone called in hours earlier to reserve. There should be zero confusion.
So after a long wait, we were given two plates of mixed grill each containing a skewer of tangy kebab, a skewer of somehow bland shish tawook – chicken that's supposed to be marinated overnight – and two semi-decent skewers of kofta.
You'll realise we talked very little about the food itself, which may or may not have been good, it's hard to tell when the service is that incompetent and they make you wait an extra hour. But this is exactly how memorable the food will be in light of a terrible experience.