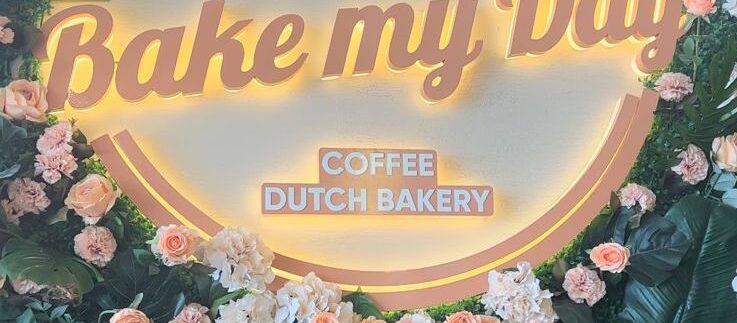 Since the recent opening of Bake My Day in Zia Mall in New Cairo, people have been raving about the Dutch bakery. So many people took to social media to post their giant croissants and ganache-filled swirl croissants that they've become a massive trend. So, it should go without saying that we were extremely excited to go and give it a try.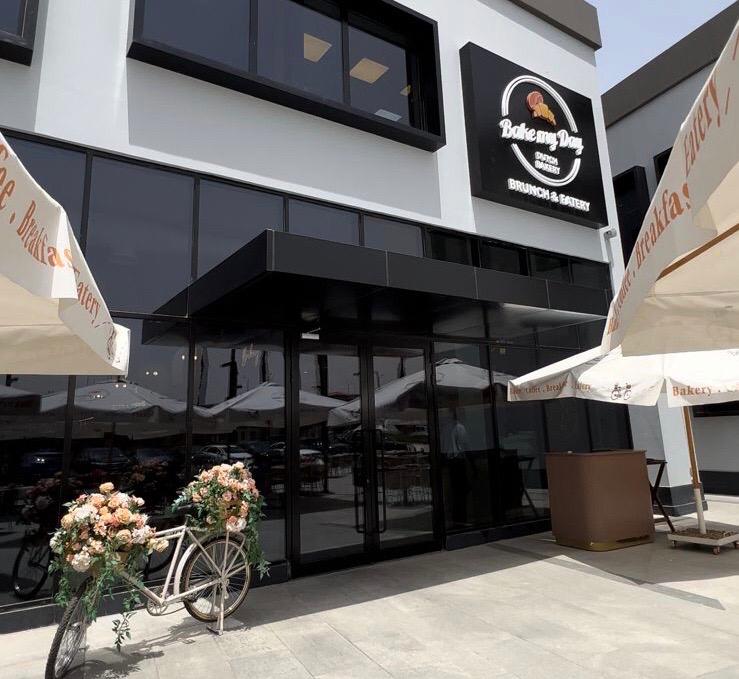 The setting struck us the moment we went in. It was absolutely beautiful! With bright and neutral colours, flowers everywhere, and the adorable touch of a bike on display, we felt as though we had stepped right into Amsterdam. We made our way upstairs and were seated in the most charming and peaceful corner of the place, and it was truly the perfect setting for brunch. Once we were ready to order, we were greeted by an extremely friendly and helpful member of staff who did not hesitate to give us their recommendations.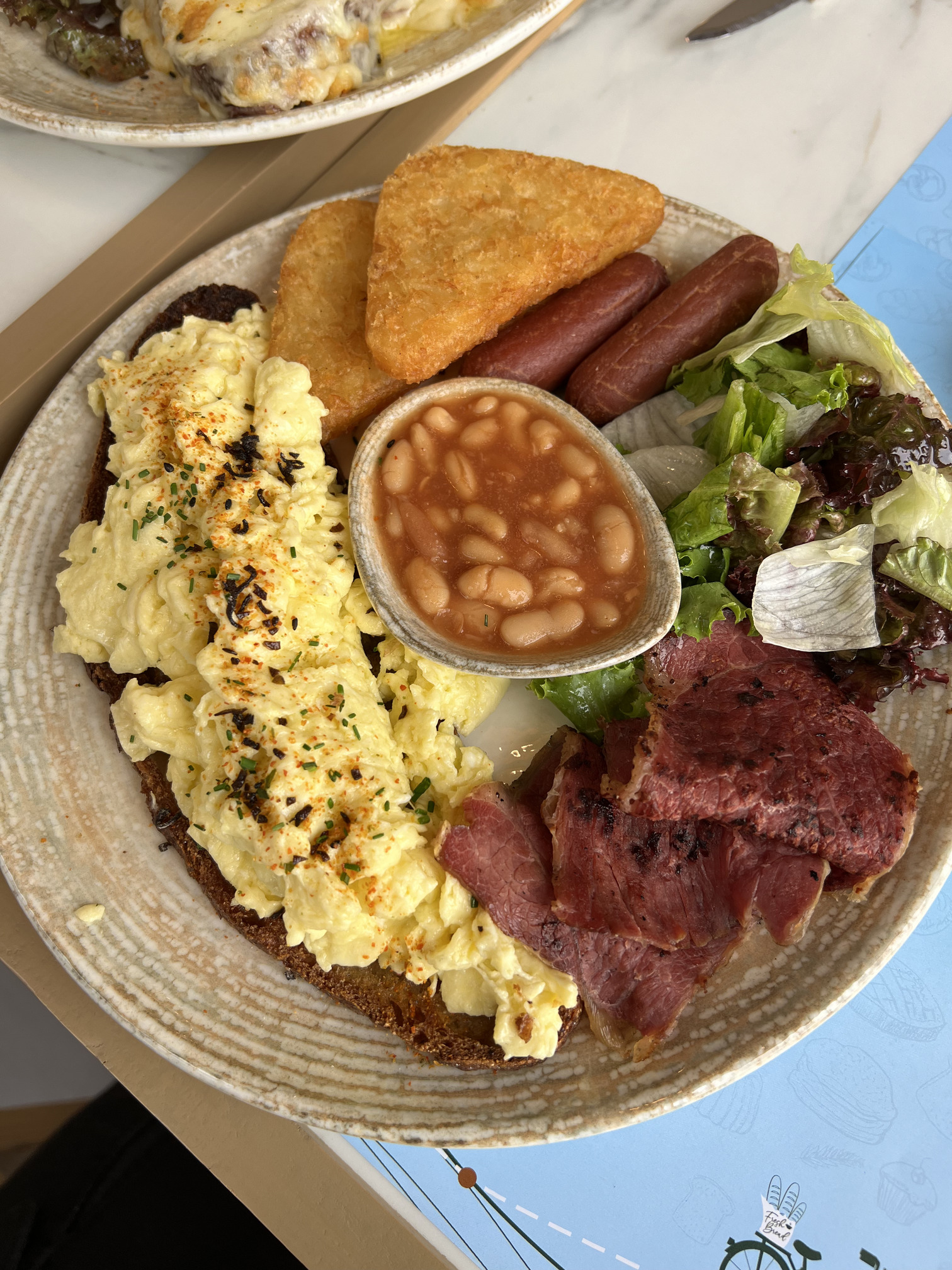 Their signature breakfast item is the "BMD Breakfast" (LE 290), which consists of your choice of eggs on sourdough toast, sausage, beef bacon, braised beans, and hashbrowns. We chose scrambled eggs, and it was truly delicious. They were light and fluffy, and the bread was beautifully crisp and tasted amazing. We could have done without the beans and bacon, so instead, we focused on the eggs and the outstanding hashbrowns. They were undoubtedly some of the best hashbrowns we've ever had. Golden and crisped to perfection and soft and delicious on the inside. Despite generally being an overlooked side dish, they definitely stole the show for us.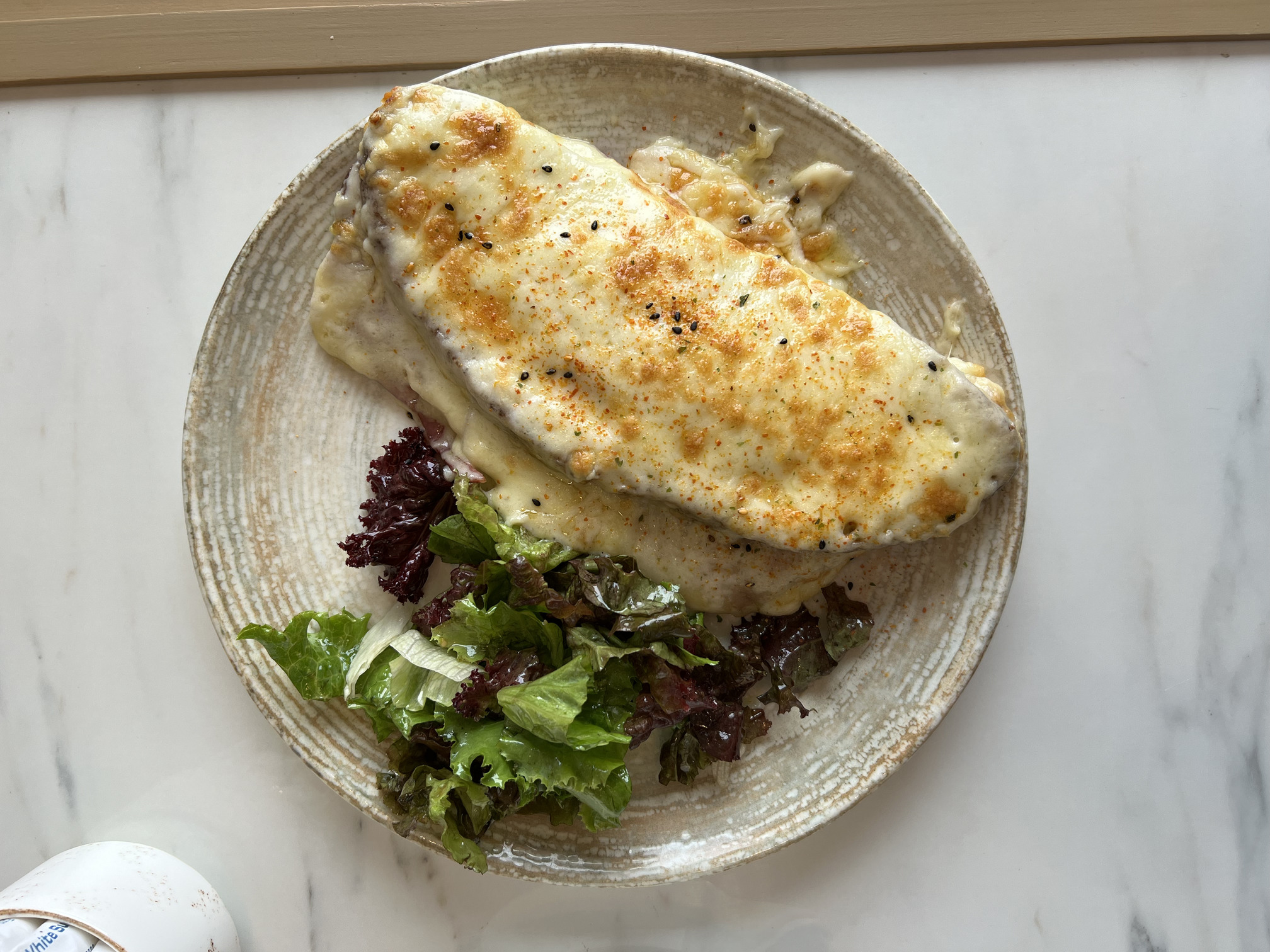 Then we dug into the Croque Monsieur (LE 245) and the Mixed Cheese Moroccan Pancake (LE 245). Both were delicious, although the mayonnaise may have slightly overwhelmed the croque monsieur considering the already enormous amount of cheese (but who complains about too much cheese?). The Moroccan pancake, however, was scrumptious. It was crispy, flaky, and cheesy. What more could one want?
Since it is finally summer, watermelon season is here, and we could not pass on getting a watermelon smoothie (LE 80). Of course, one of the great things about the bakery is its famous drinks, served in the cutest pineapple-shaped cups. Considering it's practically impossible to go wrong with watermelon, the smoothie was wonderful and refreshing. We also had an orange juice (LE 80), which was incredibly fresh and delicious.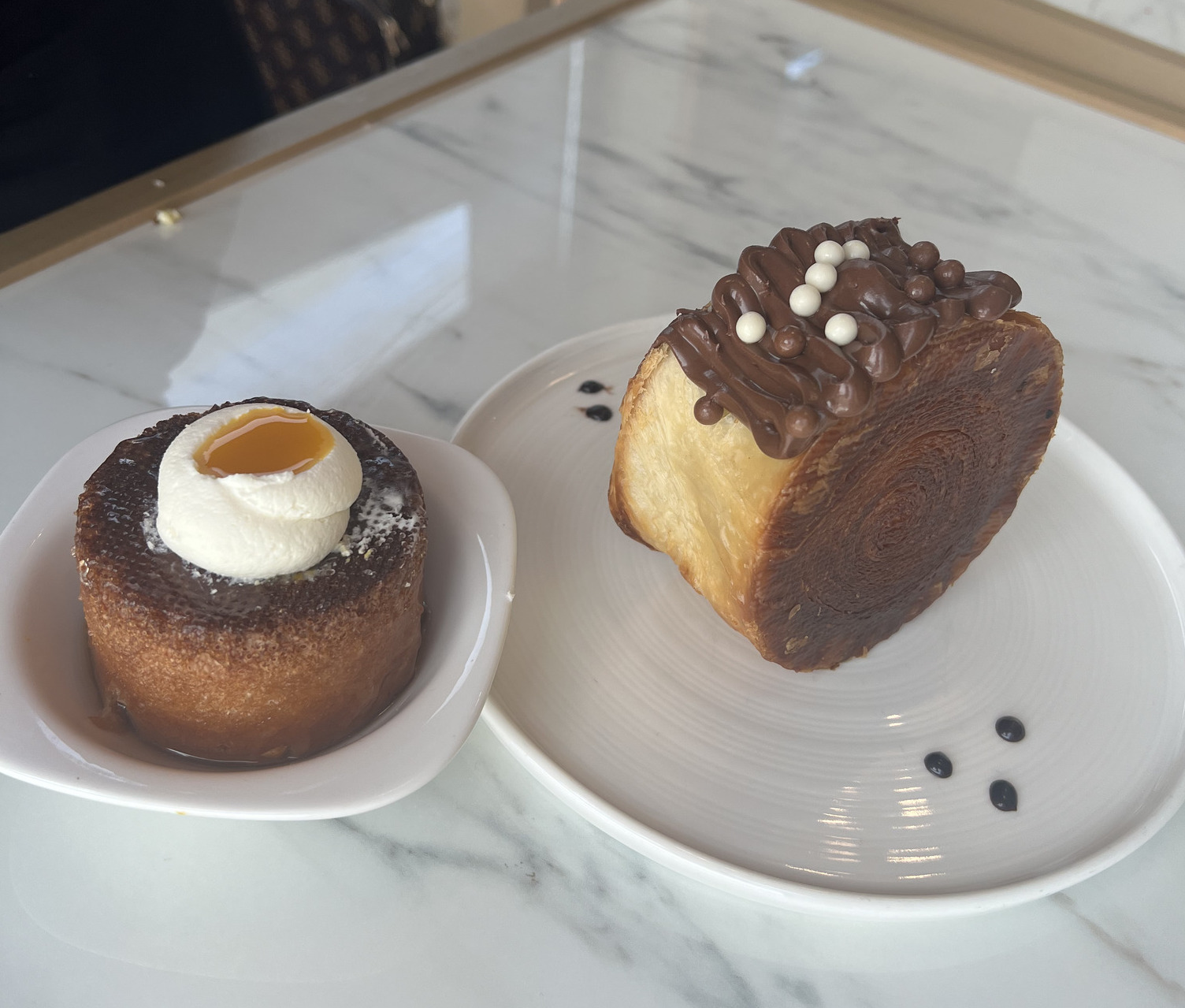 When we finally digested our meal with the help of the drinks, it was time for dessert. It wouldn't have been a trip to Bake My Day without trying one of their swirl croissants (LE 65). So, we opted for chocolate, as well as a mini fruit tart (LE 110). The croissant was terrific. The dough was crispy and flaky on the outside, soft and chewy on the inside, with air pockets that set the bar for a truly great croissant. The Nutella on top was obviously delicious, but the chocolate ganache filling was absolute perfection. It was creamy, light, and not too sweet, making it the perfect filling. The tarte was okay, but because it wasn't particularly remarkable, we stuck to the croissant, which was more than enough for both of us.