Genghis Khan: Affordable Mongolian Cuisine in Maadi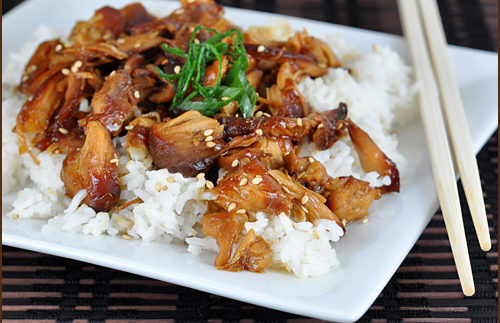 You won't often come across a restaurant that serves Mongolian
cuisine in Cairo. Having once seen a travel program about Mongolian cuisine and finding
out they eat marmots, we
were seriously hoping that this wasn't the case at Genghis Khan in Maadi. The
restaurant is located on Road 233, which has a high density of Asian
restaurants and pet shops – not that we're implying anything here.
The entire front of
the restaurant is made of glass, providing lots of daylight and a view of the
street. There are just four tables laid out that seat a maximum of five
people. On the walls we saw some
interesting yet peculiar art pieces that are best described as Asian soft porn; naked ladies in titillating poses.
The menu is written
in English and Mongolian; immediate relief followed when we didn't find marmot on
the menu. We tried to distinguish which dishes were specifically Mongolian but
found it difficult since most dishes on the menu were just well-known
Chinese ones.
As soon as you
order you receive a kettle of green tea. Genghis Khan also offers soft drinks and beer; Heineken, Stella and Sakkara available
ranging between 10LE and 20LE. While nibbling on fried peanuts with salt (15LE)
we browsed through the menu and eventually opted for the sweet and sour chicken
(35LE), beef with potato (35LE), tofu with soy sauce (25LE), rice with eggs
(10LE) and noodles with shrimp (18LE).
The food arrived at
our table within approximately five minutes and all of the plates were filled
to the max; especially the dishes with rice and noodles – which you can easily
share with two or three people. The tofu with soy sauce was a bit disappointing
unfortunately; the taste of the soy sauce was lacking and the consistency
of the tofu was spongy.
The beef with potato
on the other hand fared better. The baked potato pieces were deliciously
flavoured and it took us about three minutes to devour all of them. The beef was very salty but nevertheless
tasty; combined with the potatoes, it's enough to be a meal on its own.

The sweet and sour
chicken plate was also huge. The succulent chicken pieces were drenched in
a sauce that was a perfect balance between sweet and sour. The rice with eggs
was good but lacked taste; though the stickiness of it made it perfect to
combine with the sauces. The noodles on the other hand were slightly
undercooked and tasteless.
Genghis Khan's
strongest point seems to be their potato and beef dishes. The portions come
huge and are very affordable; we paid 160LE for five plates and some beverages. However,
we were still left wondering what Mongolian cuisine truly is.