Lucille's: Breakfast of Champions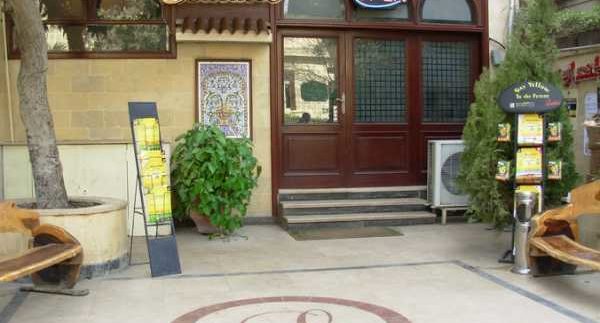 Breakfast hot spot Lucille's has become something of a
mascot for Maadi. It seems that almost everyone has something to say
about the success story of the restaurant's namesake, who built her name on juicy homemade burgers and breakfast burritos. The
eatery's decision to offer their breakfast menu all day long has made many
breakfast enthusiasts' dreams of a proper weekend brunch come true.
The burgers here are larger than life, heaped with
fixings of onions, lettuce and beef bacon- the Western bacon BBQ burger is a
messy challenge, while the colossal burger is so enormous only the very brave
should try finishing it.
Their burgers are so famous that Lucille's takeaway division, located down the street from
the restaurant, is devoted exclusively to burgers and sandwiches.
However, this reviewer generally sticks to the
breakfast menu. Somehow, this glorified diner food can do no wrong. French
toast costs between 25LE to 40LE depending on serving size and sides, and is
always a top-notch choice. The sweet bread is seasoned perfectly and
complimented by optional side orders of fruit, beef sausage or beef bacon, and
best when smothered in maple syrup.
The pancakes are a little less impressive.
Perhaps a little too reminiscent of a box mix, they are nonetheless tasty with
a satisfying thick texture. The omelettes are enormous and come in a variety of
scrambles, with standard choices of cheese, vegetables and sausages.
Aside from these breakfast staples, Lucille's offers a variety of dishes, including Caesar salad, onion rings and chicken or beef souvlaki. The
venue's home-made diner vibe is emphasized by diner-style booths, laminated
menus and oh, the food. To top it off, weak coffee is served in glass coffee
pots and refilled often – a true testament to the American Diner experience.
Breakfast and burgers at Lucille's are by now a weekly
tradition for nearly everyone in Maadi and beyond, judging from the minimum
hour's wait you should expect if you arrive a little too late on Fridays and
Saturdays.
This is one of the few restaurants that does not factor in a service
charge, so be sure to add in the extra tip yourself. Breakfast or lunch usually
falls in the 75LE price range.