Om Dahab: Cheap, Delicious, Homemade Fetar in Downtown Cairo
Opposite the corner of Mahmoud Basyouni St. and Hussein El Me'mar Pasha St.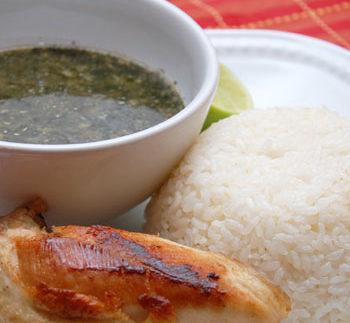 Over time,
it has come to our attention that Downtown Cairo seems to be lacking in quality
establishments, successful at tickling the taste buds. It's an unfortunate
truth and unless you're looking for either high-end hotel dining or fast food,
it's not an easy task. So are you ready for the expected silver lining?
Om Dahab
has been around for years and boy, are we thankful. Nestled in the alleyway
across from the corner of Mahmoud Basyouni Street and Hussein El Me'mar
Pasha Street that leads to the rear of After Eight, this mother and
daughter-produced homemade goodness has garnered a faithful following by locals
and foreigners alike; it comes as no surprise. Serving up delicious yet simple
eats every day, it's a haven for Downtown goers looking for something quick and
satisfying.
It's as
simple as simple gets: one food cart in an alleyway. There are three to four
tables with tablecloths and plastic chairs for seating. Lights dangle above you
as you eat and the cats don't stray very far.
Service at
Om Dahab is a no-brainer as they both are as sweet as can be. There's no set
menu at Om Dahab as they tend to make whatever is found freshest that day.
On a
typical day, you might also find kofta, courgettes or her infamous mashi (8LE
for a large plate), which we highly recommend. For fetar, however, you can expect
the following: chicken, rice, potatoes and molokheya.
Our fetar
visit was a pleasure and we were surprised to find a table open at that hour.
The food was served fifteen minutes after ordering and we couldn't help but to
dig in with delight. The chicken had been boiled and then thrown onto an open
grill to give it that crispy finish. Dashed with a little salt, it was tender
and juicy – easy to pull off the bone. Known for being the proverbial bomb, the molokheya left us floating
with its perfect consistency and extra douse of garlic. To top it off, the
potatoes came served in a refreshing tomato sauce, filled with peas and carrots
too.
The best
part about it? For a two person meal including half a chicken, a plate of rice,
bowl of potatoes and two bowls of molokheya, it will cost you 32LE maximum.
We must
warn you, though; of the one downside to this little place: no dessert.
Instead, finish off your Downtown fetar experience at nearby Tak'eeba with a
juice and shisha afterwards. You'll be glad you did.