Pizza King: Buy One Get One Free Until 3AM
51 Abdel Hamid Badawy St.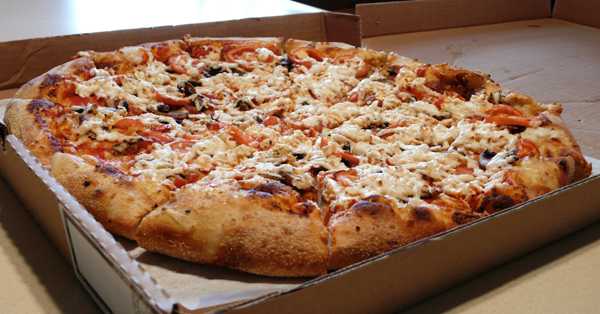 Pizza is always a great late-night option in Cairo when you have friends over and you're
trying to save a pound or two. While it's not so easy on that body of yours,
there's a few pizza places in Cairo
that offer up great deals when you're in the mood for a slice… or three.
When we're searching for a scrumptious pan pizza, Pizza King is always
the first place that we call. Similar to Pizza Master, Pizza King is known
for its buy-one-get-one-free special. So when you buy any pizza, you get your second
pizza of equal or lesser value for free. With branches all over Cairo including Nasr
City, Maadi and Mohandiseen,
they're usually kind enough to deliver to other neighbourhoods as well.
While they've got salads (5.99LE to 12.99LE), garlic bread, chicken
wings (10LE to 14LE), and other appetisers on their menu, we like to stick with
the basics.
Italian, pan and stuffed crust options are available for nearly every
pizza that they make, with the pan option always tasting right. Not too
overwhelming but baked to a crispy perfection, the thick pan crust is always spot-on,
and never the falling-apart mess that
you get at other pizza places when you take your first bite. Pizza King's pan
pizzas stay together and that deserves some respect.
As mentioned in our five favourite pizzas feature,
Pizza King's cheese lover's blend is arguably their best pizza. Piled high with
a fresh mix of mozzarella, cheddar and Gouda as well as two toppings of your choice,
a small pan pizza will run you 15.99LE. A medium goes for 41.99LE and a large size will cost 51.99LE.
Also for 41.99LE, a medium pan king supreme pizza comes topped with a
filling amount of beef, salami and pepperoni as well as green peppers, onions,
mushrooms, mozzarella, black olives, and tomato sauce. The fresh ingredients
even out the cheese and sauce well; making for a satisfying and filling meal.
Seafood lover's and hot dog are other options as well as calzone-styled
pizzas (11LE to 15LE). While the pizzas at Pizza King aren't out of this world,
they are consistently fresh, and with speedy delivery service, Pizza King never
disappoints.