Roy's Country Kitchen: Country Fried Disappointment
Cairo Marriott Hotel & Omar El Khayyam Casino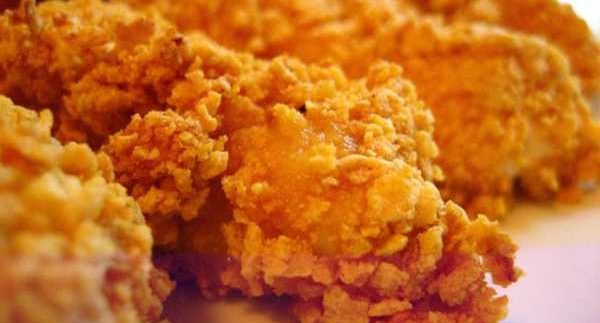 When
this country-grown reviewer heard of a true-to-style country kitchen here in Cairo, checking it out was
top priority. Located on the lower level of Zamalek's Marriott Hotel, Roy's Country Kitchen is
definitely decked out with some country style: the waiters rush around in denim
overalls and plaid flannel shirts, while the walls are filled with a hodgepodge
of kitschy decor.
Word
on the street was that Roy's is known for their 24-hour buffet line, but after
taking a peek, it seemed that the food had been sitting out for quite awhile;
so we opted for a few menu options that appeared promising to fulfil our Southern
cravings. The appetisers were a slew of international cuisine; and the chicken
Caesar salad (65LE) seemed like a safe bet. After chomping down on the bed of
iceberg lettuce, we noticed that Caesar was nowhere to be found; leaving a
heavy taste of mayonnaise in your mouth.
For
main course options, we opted for fried chicken and biscuits (85LE) and the New Orleans blackened
shrimp (140LE). The fried chicken came served with two huge chicken breasts,
deep fried, super salty and a little overcooked, while the vegetables and mashed
potatoes on the side were just alright. The biggest heartbreak was the biscuit, which tasted like a pancake gone bad.
While
the chicken left much to be desired, the shrimp unfortunately didn't make up
for it. Not only did it come boiled in a thick unknown sauce, but it also
tasted heavily of an unknown fish that wasn't shrimp. After deciding to send it
back and not request a new plate of the same dish, the staff nonetheless decided
to whip up a new plate (which was
automatically sent back to the kitchen), just in case we had changed our minds.
Seeing
as the experience wasn't going so well, they sweetly attempted to redeem
themselves with a free piece of cheesecake that we dove into; considering we
were still hungry and always sport a healthy sweet tooth. Sadly, the cheesecake
wasn't much better than the main courses had been.
For
two drinks, an appetiser and two main dishes, expect to pay around a whopping
400LE for a meal out at this 'country kitchen'.