Midye Dolma, stuffed mussels with aromatic rice, herbs, and spices, is a delicious treat that anyone who has visited Turkey is probably missing. A favourite street and beachside food in Turkey, midye is basically everywhere and can be enjoyed any time of the day. Who doesn't have fond memories of gently breaking off the top shell, giving a good squeeze of lemon juice over the mussel with aromatic rice, and then scooping out this delicious mixture using the shell as a spoon? If you missed out on this street-food delicacy or haven't visited Turkey before, fear not, we have you covered.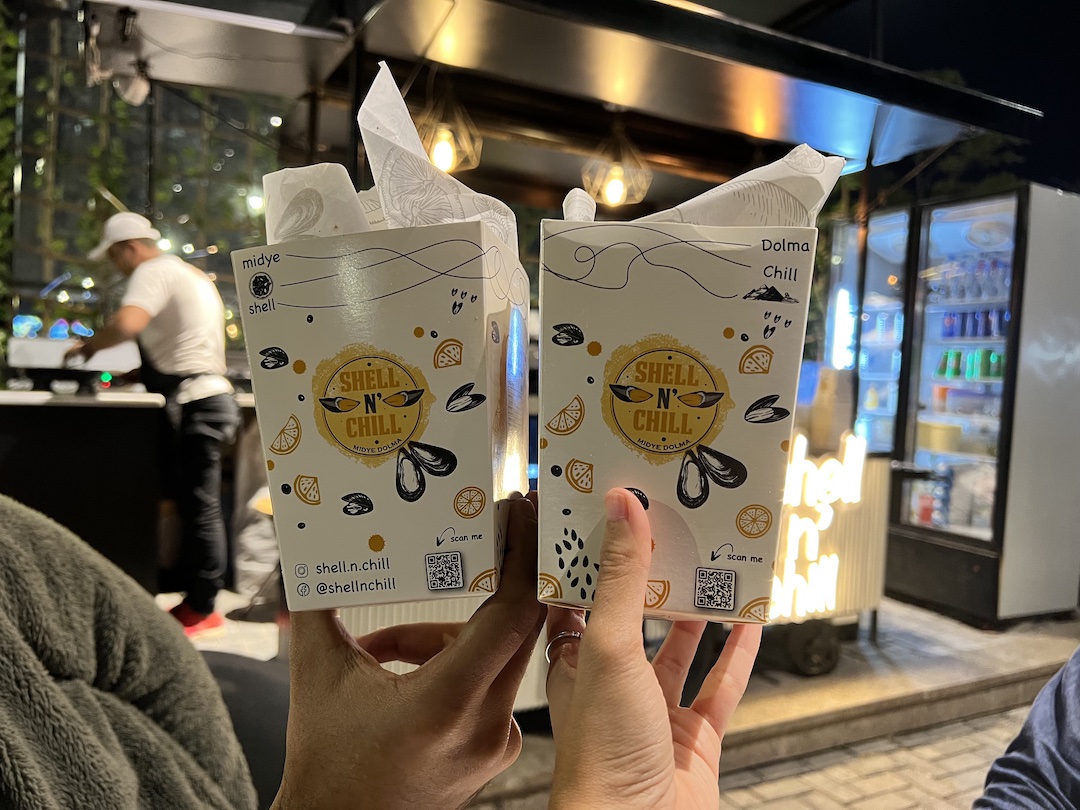 Shell N' Chill is the first Midye Dolma food truck to offer this Turkish delight at Zayed Promenade, situated on Waslet Dahshour Road in the heart of Sheikh Zayed City. The truck is surrounded by other food trucks and has a cosy seating area offering coffee and other beverages. However, if you're planning on going during winter, grab a jacket, as they only have outdoor seating.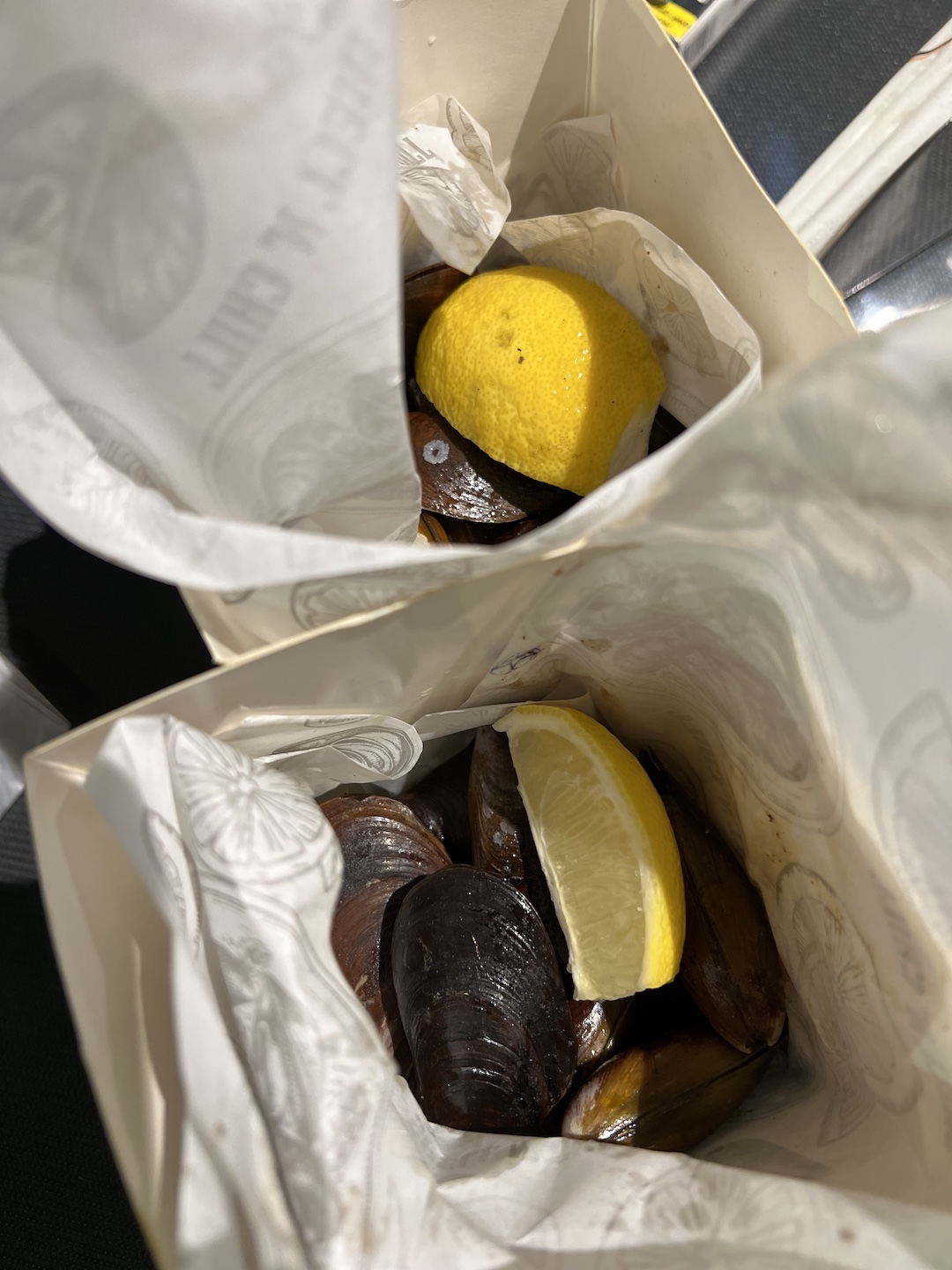 As we looked through the menu and opted to try everything that is Midye related, we had the option to choose from imported or local midye, but we got both to see the difference between the two. We ordered ten pieces of spicy imported midye and ten in their original flavour (200 EGP) – the imported midye can be purchased by the piece with a minimum of five pieces or as set-pieces bundles according to weight. We did not find a significant difference in taste between the spicy and original in terms of heat. Still, the spice mix itself in both portions was delectable. The mussels were adequately cooked, but the portion of the rice could have been larger for sure.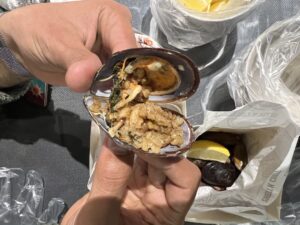 After we enjoyed our 20-pieces of imported midye, we decided to get the local midye as well; this time, we could choose from either getting five pieces or by weight. We opted for 1/4 kg of each; the Original Midye and the Special Midye (155 EGP) – which were basically spiced and original, just like the imported ones. Once our midye arrived, we immediately saw the difference between the imported and local varieties; the local was much harder to open, and the mussel itself was substantially smaller. However, the spices were more or less the same as the imported and equally delicious, as was the rice; the only difference was the quality of the mussels. 
This midnight street snack was definitely satisfying and came close to what you see in Turkey. Still, if we happen to revisit them, we will go for the imported midye, as it has a much more satisfying bite than the local. But all in all, it was a pleasant experience and very pocket-friendly if you're in the mood for something different around the Sheikh Zayed area.