Adam Bookshop: All Your Needs in One Bookshop in Maadi
Maadi Grand Mall, 12 Road 257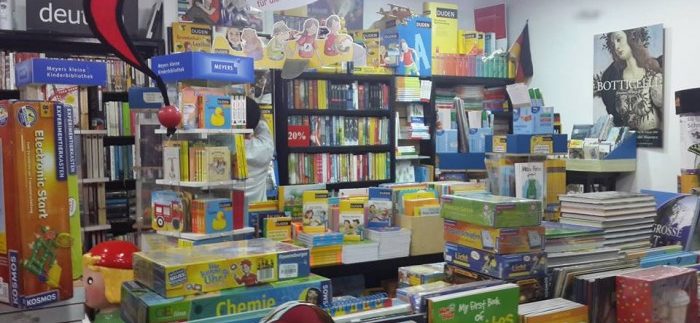 It's hard for smaller bookstores to compete with the bigger chains, as is the case with Adam Bookshop; a small but beautiful bookstore situated on the first floor of Maadi Grand Mall – and it's fully equipped to meet the needs of all ages.
Divided into sections according to language – English, French, Arabic and German – Adam Bookshop has an excellent focus on both leisure and education.
If you want to stock up on CDs, phrase books and dictionaries in order to learn a new language then this is the place. One small Arabic-German dictionary will set you back 13.40LE. Or, if you have a child attending school, there are a range of educational/learning books to choose from as well as some fun, laminated posters aimed at developing the child's brain activity.
A large colourful poster focusing on numbers and counting costs 16LE. Another poster containing a map of the world costs 20LE. Additionally, Adam Bookshop provides a colourful and fun area for children.
It's not only books that are sold here but also a mixture of other random items including relaxation CDs for massages and yoga. The window is decorated with gift ideas for friends and family, such as personalised key rings, calendars, diaries and journals – one intricately bound journal costs 75LE.
Last but not least, if you are planning to travel, Adam Bookshop is perfect for stocking up on travel books for many of the world's most popular tourist destinations; these books are filled with colourful pictures, travel advice and tips on the best places to see.
Some of the prices are a little steep here at Adam Bookshop, but the merchandise is of good quality.