El Nomrossy: Haberdashery, Accessories & Knickknacks in Zamalek
2, Taha Hussien St. In front of Yamama Center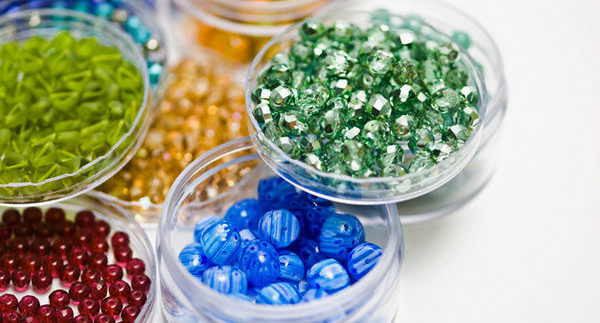 While Cairo has a lot to offer in terms of
shopping, especially in more recent years, there are still certain items that
don't have a specific outlet and one would have no idea where to begin looking.
If that item happens to be a curtain tassel, a zipper or a feather boa, El
Nomrossy in Zamalek is the place to go.
Located at the end of Taha Hussien Street,
just across from Yamama Center, the shop is easily identifiable with its huge
name printed on the glass exterior; the colourful feathers and endless titbits
seen from the outside are likely to attract your eye as well. The interior of
the shop is nothing noteworthy; it is as basic and simple as the merchandise
requires it to be.
Filling the walls from floor to ceiling, El
Nomrosy stocks quite a random collection of things that there is no way to
label it other than a knickknack shop. They have a large choice of beaded
necklaces in all sorts of colours, as well as glittery ones. There are larger
beads and smaller ones, longer ones and shorter ones; some are more unique,
made up of a strand of different coloured skulls or peace signs. The cheapest
of them is 15LE while the most expensive ones, which are the largest of the
beads, go up to 50LE – with everything else falling somewhere in the middle.
El Nomrossy has quite an extensive choice
of ribbons. Wider or more narrow, they come in black, white, all the colours of
the rainbow, gold and silver; their patterns include floral prints, Indian
inspired designs and a range of lace ones, with the latter costing 8LE per
metre.
Other items one would find in this little
shop are buttons in all sizes, colours and shapes, bright feather boas (30LE
per metre), faux jewels that go for 3.50LE to 6LE per piece, sewing boxes in a
variety of designs (45LE), and sewing accessories such as thimbles (4.50LE) and
needles (1.50LE).
A perfect stop to go to if you have a
costume to decorate, jewellery to make or an art piece to accessorise, El
Nomrossy has jars and jars of sequins and tiny beads on its upper floor. In
every colour imaginable as well as copper and crystal finishes, these beads are
sold as a jar at either 50LE or 100LE.
The overall atmosphere isn't particularly
charming, the neon light leaves no room for a feeling of comfort inside the
space, but at low prices and with a healthy collection of useful, random, not
easily locatable items, El Nomrossy has upheld its importance among the
neighbouring stylish boutiques.