Hallmark: More Than Just Cheesy Greeting Cards
Citystars, Omar Ibn El Khattab St.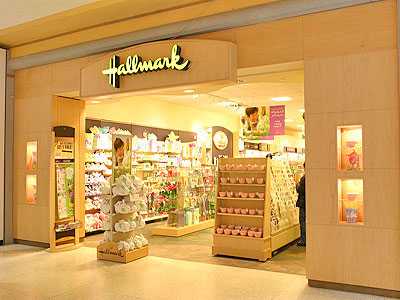 Gift-shopping in Cairo can be a bore,
as we often end up with nothing. We look for that one shop that sells
everything because it gets tiring to go gift-shopping and end up with
nothing. Like few others, US greeting
card giant Hallmark sells everything you could possibly need in terms of gifts,
gift wrapping and greeting cards.
Located on the first floor of
Citystars' Phase 2 (just next to the food court), the shop is divided into two
parts: the left side is mainly for kids and the right side includes gifts and
home supplies. There are always items being added to the previous collections,
so you'll always find people running in and out. The staff are very friendly
and will be there to help you find what you're looking for.
Hallmark is best known for greeting
cards, but the franchise has much more than that. Here, you will find products
including party supplies, gifts, mugs (45LE), wrapping paper, ornaments,
decorative items for your home, memory-keeping picture frames for 90LE, photo
albums, scrapbooks and much more.
There are also a few useful items
such as invitation cards for baby showers, specialised photo albums for
weddings, and even baby books, a sort of collage book for photos and notes
about the baby's first months.
You will also find a kids' section
that includes newborn toddler portables (500LE), musical pop activity table (300LE),
board games, PlayStation games, skateboards, school bags, animated watches and
is filled with stuffed animals that range from 80LE to 175LE. There also is
also a selection of DVDs for both kids and adults (175LE).
At Hallmark, you might also find
random items that you wouldn't expect to find at a gift shop, such as wallpaper
and borders. So it is really shop worth checking out when you're wandering
around in City Stars.
At the shop's entrance, you will
find stuffed toys of the most recent cartoon characters in all kinds of sizes.
Also, there is a huge section full of 'back
to school' items like school bags, notebooks, cases, thermal bottles and flasks
with cartoon characters like Hello Kitty and Ben Ten.
So whether it's Christmas or your
friend's birthday, Hallmark is certainly the right shop to head to.