Mobaco: Quality Cotton Goods in Heliopolis
Citystars, Phase 1, 2nd Floor, #4-202, Omar Ibn El Khattab St.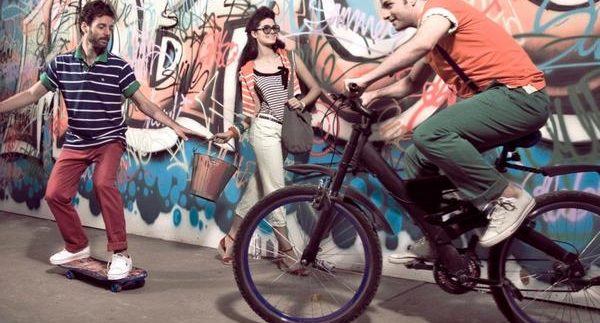 Shopping for quality cotton products in Cairo
is not an easy affair; a fact which makes us all the more grateful for
retailers like Mobaco. Located on the second floor of Citystars'
phase one, Mobaco is a spacious shop that could take hours to thoroughly go
through. Once inside, the men's collection is to your left and the women's
collection can be found to your right.
The men's section carries an abundance of polo shirts
(160LE), dress shirts, t-shirts and blazers (380LE). Also available are bathing
suits starting at 124LE.
After quickly scanning the men's section, we realized
the women's section was far more colourful and interesting. Mobaco's dresses
are its best feature; available in all lengths and patterns, they are perfect
summer companions.
An ankle-length button-up denim frock costs 245LE,
while a simple ankle-length dress is priced at 650LE. A loose-fitting orange
floral dress had a price tag of 440LE, and a grey button-up dress with yellow,
white and green flowers sold for 329LE. For 530LE you can get a powder pink and
white knee-length floral dress with spaghetti straps.
Polo shirts, both long-sleeved and short-sleeved, come
in a wide selection of colours starting at 124LE. Mobaco also carries basic
t-shirts in all sorts of colours for 260LE. Although the price might seem a bit
high for a basic design, the quality of Mobaco's items is unsurpassable.
Mobaco's cotton skirts also come in a range of styles
and colours. A white knee-length cotton skirt is for 440LE; maxi skirts are
also available in several colours starting at 200LE. Another collection of maxi
skirts by New Man are priced at 299LE.
You can also find sheer tunics for 490LE, denim shorts
(490LE) and bolero jackets (315LE). Skinny trousers also come in several
colours, such as royal blue, green, red, caramel and white.
Linen suits are also on offer; starting at 169LE for
the trousers and 279LE for the blazer. For 219LE you can get yourself a basic pullover, while
cotton cardigans – light enough to wear on a hot summer's day – come in a
variety of colours and are priced at 145LE.
In terms of accessories, Mobaco carries summer totes for
240LE and a chic pleather camel handbag was a bit overpriced at 450LE.
Although Mobaco's handbag collection is pretty limited, it doesn't hurt to have
a look around.
Some of Mobaco's prices might be a bit
high, but we wholeheartedly believe that the quality of their items can
hardly be matched in Cairo.