Monnalisa: Italian Children's Clothes in Cairo
Galleria Shopping Center, Grand Hyatt Cairo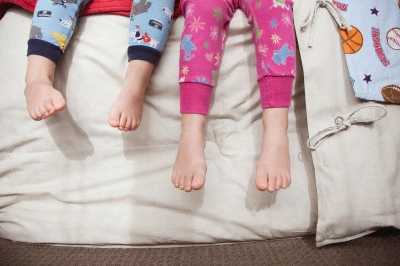 Kids today
can be pretty picky about what they wear, but chances are if you give a little
girl something that glitters, her whole face will light up. If this is the case with your daughter, check
out Monnalisa, where you're bound to find something that you both love.
The Grand Hyatt's
Galleria branch of the Italian children's clothing brand is quite small; but so
are the clothes inside, most of which range from children's size 2 to 12.
The first
room is filled with dresses, sweaters, tunics as well as trousers for little
girls. At the time of this reviewer's visit, a number of thick cotton dresses available were simple in style, other than a few rhinestones on pockets or neck lines. One
dress had a grey bodice and black skirt, and was priced at 250LE. A pink
trimmed pair of infant-sized, fuzzy sweatpants (170LE) looked cosy for winter.
Along with
the selection of subtly embellished clothes, you'll also find apple-red
lamé leggings for your diva daughter and t-shirts with cartoon characters or
excessive amounts of glitter. If this all seems a little flashy for your child,
check out the back room where more modest styles for both girls and boys can be
found.
Cable knit
sweaters are available in pink, and knitted cardigans can be found in cream and
purple with cute buttons and stitching detail. One sweater was spotted for
279LE, while another was priced at 328LE. While the good quality of these
sweaters is evident, the prices do seem rather high for children's clothing.
The
collection of boys' clothing at Monnalisa is substantially smaller than the
girls' section but it is also priced more moderately. Long-sleeved shirts (53LE)
have logos splashed across the chest and warm, quality hoodies cost
161LE. Dark plaid pants, sweaters and
tees round out the collection of boys' clothing, mostly in deep shades or earth
tones.
Despite the
questionable taste of some of Monnalisa's clothes, there are some great
garments for your children waiting to be found here.