Oum El Dounia: French Inspired Souvenir Browsing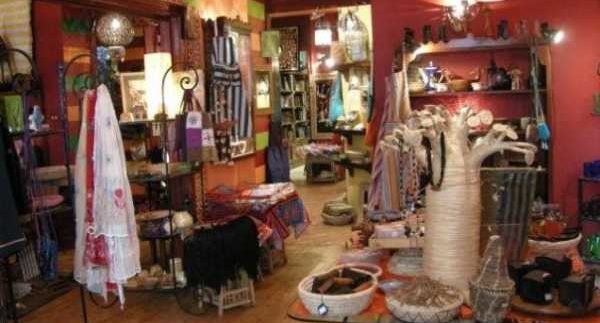 This French-owned boutique distils all the tourist clichés into an elevated and stylish glorified souvenir shop that can be much more palatable than Khan el Khalili. It carries everything from world music, souvenirs, galabeyas and woven kaftans to glass wares, home accents, and jewellery; it even houses a French librarie.

Much easier to find since putting up the sign at its Talaat Harb address just off Tahrir Square, it's kind of fun walking up the spiral stairs to the red door, ringing the bell, and stepping into a treasure trove that's full of colourful crafts and knick knacks. Oum El Dounia is a bit like a smaller version of the National Geographic store in London, but with Middle Eastern authenticity.

Prices are fairly reasonable, though I'm sure you could find things for less elsewhere. It saves you the time and hassle by collecting everything in one funky browsing environment, and for that I suppose it's worth the extra couple of pounds. Fixed prices annuls the need for bargaining, making this, for some, a more enjoyable shopping experience than what you sometimes experience in the Khan.

The beauty of Oum El Dounia is that it carries all the quirky little Egyptian gifts you're always meaning to buy but somehow never get around to—a one-stop-shop for all things Egyptian.