Pull & Bear: Trendy basics in Mohandiseen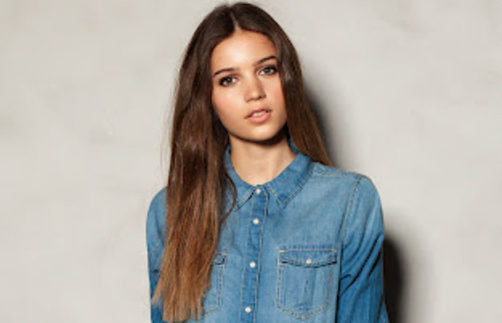 With summer coming to a bitter but much relieving end, it's out with the old and in with the new at the majority of clothing shops around the city. Currently, the well-known Spanish chain, Pull and Bear, is providing the opportunity to shop a sufficient mix of summer sale racks and upcoming autumn wear.
Located on Geziret El Arab Street in Mohandessin, this is just one of Cairo's Pull and Bear branches. Housed in a two-story shop with just enough room to meander about, the space is divided into men's clothing on the first floor and women's on the second floor.
Thankfully, since our last visit, they've turned the horribly irritating trance music down a notch though we can't say that their (lack of) customer service has changed for the positive. If you're looking for a size that isn't displayed or have any questions, it can take a load of patience to actually track someone down and receive an answer.
With or without the help, we were able to pick up the basic finds we were there for and consider it a success. Their jean selection was minimal with slim or skinny fits, if those are actually any different. For 250LE, the distressed slim fit wears true to size and with enough stretch to not fall into the jeggings category.
Other trousers available for females include brightly coloured, pencil cut chinos with pleats (350LE), which were available in a lovely mustard yellow shade. A cutesy printed pair of harem trousers will run you 350LE as well; a little high for their so-so quality and thin material.
Ranging between 169LE-350LE, Pull and Bear had a surprisingly large selection of blouses – where a heavy denim button-down cost 259LE. T-shirts, more printed than plain, were also on display. Included were designs of iconic bands and kitschy phrases waxing poetically around friendship and love.
Our favourite find, though, was a lucky one. After searching through a disorganized and tangled rack of mix and match swimsuit pieces, we stumbled upon a simple black bikini comprised of a bandeau top (150LE) and a plain bottom (99LE) that tied at the sides. The only downside was the sizing: running quite small, we opted for a large when typically we would have gone for the small.
Although we were there for ladies only, Pull and Bear's new line for men was eye-catching, offering classic-styled sweaters and button-downs.
Overall, Pull and Bear is a hit-or-miss shop but take a chance and you might be pleasantly surprised at the items you'll be leaving with in tow.