Stock Zone: Bargain Clothes in Zamalek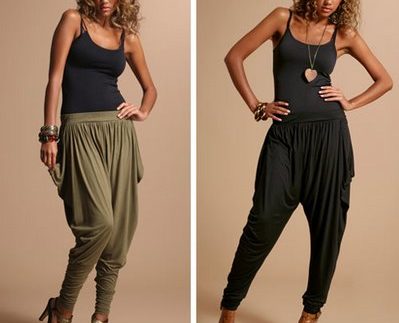 You can tell the
economy is on the downfall when Zamalek is suddenly getting packed with stock
shops. About three have opened up in the past month, Stock Zone being one of
them. Located just across from Fostok and Matchbox, this area of Zamalek seems
to be quite attractive for buyers looking for bargains.
Stock Zone has two
floors with the ground floor dedicated to children's clothing only. It carries
clothing for babies, toddlers, as well as for slightly older children. There
are various one-pieces for boys and girls starting off at 30LE and going up to 60LE.
Most of the brands are unknown and the designs can be somewhat a hit or a miss.
The girl's outfits are generally all right, though embellished with lots of
pink and ruffles. For the older children there are clothing sets that consist of
a pair of trousers with a t shirt, starting at 45LE. Single shirts are mostly
around 20LE and trousers vary between 45LE and 70LE.
Upstairs there are the
men and women's collections and even though the space is limited; the shop is
packed with clothing. All the girls out there who are crazy about harem-style and
yoga trousers, you will be very pleased to hear that Stock Zone carries tons of
different designs; some have prints while others are just plain – most of them
are priced at around 55LE. There are also a number of flowery dresses; there are
shorter ones reaching the knee for 80LE, and longer ones to the ankle for
120LE. There are also funky leggings, starting at 26LE, in all colours of the
rainbow, including some neon-coloured ones. We also found some jeans that claimed
to be from Mac for 55LE and a pair of supposed Adidas trousers for 80LE. There
are also quite a few shirts and sweaters, all priced between 50LE and 80LE.
The men's
department offers a variety of nice shorts. Most of them have a checker pattern;
they come at the reasonable price of 80LE. T shirts with funny texts and
cartoon animals are for around 50LE and carry labels from Bershka, Jack &
Jones and Tommy Hilfiger. Though we have serious doubts about the Hilfiger
ones, the Bershka ones might actually be genuine. Standard designed shirts of
good quality are priced at 80LE. We also found some jeans for 120LE, but they
might not be the ideal pair because of their outdated design.
Though Stock Zone
might not have anything particularly special, it wouldn't hurt passing by every
once in a while since there is always a chance you find something useful,
especially when it comes to baby and children clothing.