Timberland: Outdoor Apparel in Cairo
CityStars, Omar Ibn El Khattab St.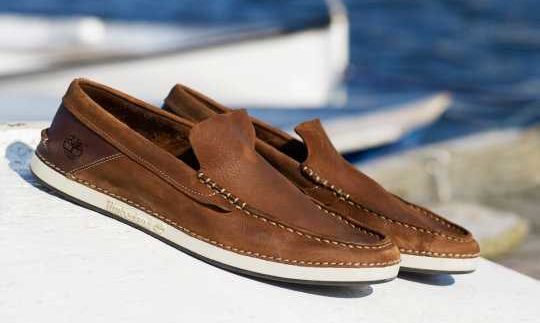 Functionality and style is something that most of us look for when
shopping for clothes here in Cairo.
We want to know that paying a high price for clothing means not only that we
will look good, but that our garments will hold up against the elements. With branches all over Cairo, Timberland sells
shoes and apparel that fit the bill.
When we hear Timberland, the first thing that comes to mind is the tan
leather work boots with dark rims and thick soles. They were originally worn by workers before rappers
apparently made these boots 'fashionable'. Thankfully, at the Timberland shop in Citystars, these boots are far
from the main attraction; rather, they are hung in the back of the shop, almost
hidden and priced at 1095LE.
The shoe
section near the entrance is filled with much more fashion-conscious designs than
the brand's famous work boot. There is a
variety of leather, lace-up and business casual styles to choose from as well
as sneakers, all ranging from around 550LE to 700LE.
Although Timberland's men's footwear collection is reasonably priced,
some may find their clothes to be rather expensive. A button-down, short-sleeved linen shirt costs
749LE, and a pair of jeans as well as a long-sleeved shirt were priced at more
than 400LE. That being said, Timberland's clothing is well made. The high
quality of the fabric is evident from the feel of the garments, stitching is
always in place, and the clothes are cut well.
While nearly 500LE may seem
too high a price for certain shirt styles, Timberland has great sales between seasons:
prices will plummet to less than 300LE for a luxuriously soft button-down and
169LE for a graphic t-shirt, which is quite reasonable considering the quality
and design.
In addition to menswear such as thick khakis, cargos, jeans, vests and
tops, Timberland has small sections for women and children. The women's section doesn't have much to
speak of, aside from a few pairs of rather dated but comfortable shoes, which
are priced a bit lower than the men's. The children's section features tiny t-shirts
and cotton onesies in bright colours for about 150LE, as well as sneakers and
sandals for your lively little ones.
Though a little on the pricey side, Timberland has a great selection of
quality clothes and shoes for the active family.