Greenberg: The Grass Is Not Greener on the Other Side
Ben Stiller, Greta Gerwig, Rhys Ifans, Jennifer Jason Leigh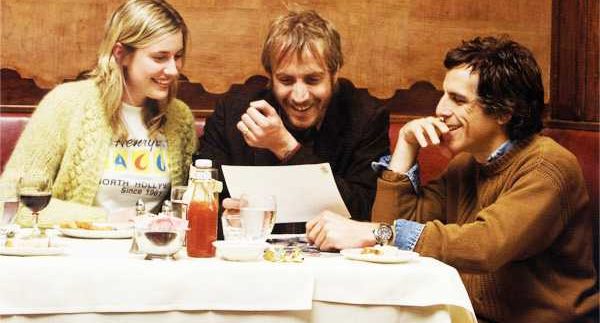 Why would anyone want to spend time with Greenberg? He's self-centred and
makes everyone around him uncomfortable. Having just checked out of a mental
rehabilitation facility, he seems to have pushed all his friends away twenty years
ago, except for Ivan (Ifans), who
can never look him in the eye and tell him what he truly thinks of him. One
would hope that by the end of the film, Greenberg (Stiller) would perk up a
little and do away with his self-imposed boundaries.
Truth is, Greenberg's
existential dilemma would barley inspire sympathy, if any, but director Baumbach's
latest privileged-drama doesn't aim for compassion; it wants your recognition. Once
a promising artist leading a hot rock band, Greenberg rejects success by turning down a lucrative
offer from a major record label, and he's about to do the same to Florence
(Gerwig), who likes him despite all his off-putting quirks. She's a young and
beautiful girl who finds his disgruntled moans charming. Yet Greenberg adamantly
pushes happiness out of his life.
This film is a sombre character study of a man who's arrested in his
adolescence; a position that many aging bachelors have found themselves in. Greenberg is too honest for its own
good, and the hyperbolic vortex that the film is caught in interjects it with
immense moments of awkwardness. Whether it's truthfulness or a forced complexity
is up to you to decide. However, there are plenty of both to go around.
Gerwig plays
the evasive love interest and the film's most compelling character. While her
happy-go-lucky charms draw us, it's Stiller who keep us in and shines as the
man who has to live a life that he didn't plan on. His fiery performance is filled
with humility that rings a thousand times true. His interaction with young twenty-somethings
during one of the scenes finds him confronting his own mortality through candour;
and Stiller doesn't shy away from exposing himself to ground the scene.
Sunny Los Angeles is captured in a hazy and hopeful light through the
masterful cinematography of Harris Savides. And just like Stiller plays 'It
Never Rains in Southern California' and asks his attentive lady friend to
listen beyond the kitsch, we should watch Greenberg and see beyond the sorrow
to get to the dreamy warmth at the centre.