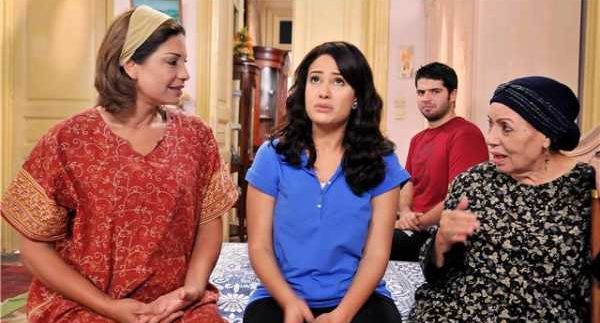 By now, it's no secret that
the hugely anticipated Ayza Atgawez ('I want to get married') has
tragically misfired. It's still fun to watch and it does offer the occasional
chuckle buried under a mountain of cheese, but it didn't turn out to be the
peppy relationship comedy that we've all been waiting for. Why? To find out,
let's trace back to the show's original story to pinpoint exactly where it went
off the rails.
In 2006, a frustrated
pharmacist named Ghada Abdel Aal started a blog under the name Ayza Atgawez,
and without really expecting much, she went about detailing her discomfort with
the current state of holy matrimony. Like a rolling stone gathering moss, the
blog's readership started to grow exponentially, scoring her a book deal with
Dar El Sherouk and later on securing a TV deal.
The first problem lies in
the author herself. As gifted a writer as Abdel Aal is, her talent lies in
writing insightful and funny observations but not necessarily in weaving
stories. What reads as funny in the pages of a book may not have the same
effect once read verbatim on screen. Also, Abdel Aal loves ornamenting her
tales with excessive exaggerations; again, it works on the page but falls flat
once executed in front of a camera.
The show centres on Ola
(Sabry) a 30-year-old pharmacist who's unlucky in love. Driven by her mother's
(Badr) constant nagging and social pressure, Ola reaches a tipping point in her
life and decides to devote all her energy to finding a husband. Each episode
deals with a stereotypical breed of men: The football fanatic, the Downtown
socialist, the village simpleton, and other recognizable male archetypes who
all fail to connect with our heroine.
Given this simple and
promising set-up, the second problem with Ayza Atgawez is the tone. Not
quite capturing the slice-of-life nuance of the book, nor achieving a
fantastical comedy status, the show exists in a doomed humourless limbo.
Furthermore, the show commits comedy's biggest crime by explaining jokes,
drawing useless attention to how not-funny some of them are.
The third and most glaring
problem is the performances, particularly that of Hend Sabry. After a few
minutes of watching the show it becomes understandable how such an annoying
whiner would find no one to put up with her moaning. Sabry is a very gifted and
talented actress, but the characterisation choices she makes for Ola are
misguided to say to the least. Her depiction of Ola is an unsympathetic brat
that puts the entire female species to shame. And despite her best– and loudest– efforts, she's not funny.
The gender politics of Ayza
Atgawez should be taken with a grain of salt. The staggering irony is that
the source material found huge success due to its reclaiming of the female
identity and its refusal to reduce the female quest in life to just a hunt for
a husband, which is exactly what the show suggests.