The White Ribbon: Judging the Viewer
Susanne Lothar, Ulrich Tukur, Theo Trebs, Michael Schenk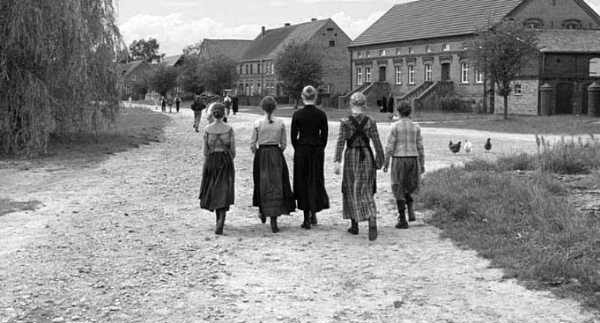 After the last scene of The White Ribbon slowly fades to black,
you'll find yourself feeling perplexed, almost cheated. Films moralise, examine
beliefs and subjugate us to grim imagery, but they also reward us for enduring.
After an unnerving two-and-a-half hours, The
White Ribbon doesn't offer any easy answers. It has no problem burdening us
with its austerity and its unsympathetic characters; but then denying us
closure. Where is the retribution, where is the blood? This film will force us
to question our moral ambivalence towards acts of violence; especially after
contextualizing the tale.
The less you know about The White Ribbon; the better the viewing
experience will be. All you need to know is that it's set in a nameless German
village in 1913 during the last days of aristocracy. A baron owns most of the
village's land and most villagers make their living by working for him. This is
the dawn of the age of industrialization with the shadow of the First World War
looming.
The film focuses a lot of its
time on the village children; this is the generation that will grow up during
the darkest chapter of the twentieth century history. Austrian director Haneke
is pretty clear about his intentions; his film is about 'the origin of every type
of terrorism. Be it of political or religious nature,' he has been quoted
as saying. Most of the atrocities that happen in The White Ribbon take place behind closed doors and off-screen, but
the despair and bleakness is present in every frame.
The most impressive
achievement of The White Ribbon is
the hefty performances, especially those by the child actors. The scene where the
pastor confronts his son is more horrific and fearsome than anything you'll
ever see.
Winner of the 2009 Cannes
Festival's Palme d'Or, The White Ribbon
is not a light watch. It might discourage viewers with its deliberate pacing,
subtitles and ambiguity. It's not
recommended for the casual viewer who wants a taste of art-house cinema, athough
cinema fans may well revel in the entrancing cinematography and the challenging
questions.