Triangle: A Smart, Entertaining Thriller
Melissa George, Michael Dorman, Rachael Carpani, Henry Nixon, Liam Hemsworth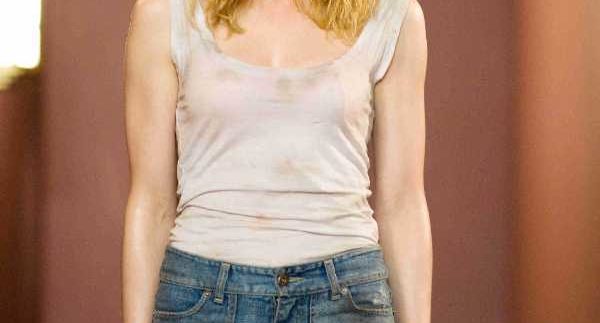 Feelings of déjà vu, suspicion, and dread punctuate this psychological thriller from Severance director Christopher Smith. It is an entertaining and cleverly constructed film, although it won't win any big time awards.

A group of friends embark on a doomed weekend sailing trip in the Atlantic Ocean. When a wave capsizes their yacht, they are forced to board a passing ocean liner that is strangely empty. The ship's corridors are eerily quiet and one of the friends, Jess (George) has an uncanny feeling of déjà vu. Mayhem ensues when a hooded figure begins hunting down the group and killing them one by one. The characters seem to be caught in some kind of a Bermuda Triangle, where events repeat themselves, each time in a subtly different sequence, forcing the viewers to share Jess's feeling of doomed premonition.

There are several loopholes in Triangle which prevent the film from becoming one of the best horror films in recent years. Still, George's powerful performance and Smith's clever direction compensate for the structural weaknesses.

A horror film doesn't necessarily have to be consistent or logical in as much as it should be scary, forcing any viewer to grab the edge of the seat and feel real fear, accompanied by sweaty palms.

The script left a bit to be wanting throughout, but this doesn't mean it isn't a great attempt to create a world of fear not seen in recent times.
There are many twists to the film at almost every turn (some don't make sense – don't try to make sense of them). The overall concept is done with considerable skill and we all leave with the picture suitably shaken.

Although the ending is a tad mentally draining, some critics predict that Triangle could become a classic of the horror genre.

While dozens, if not hundreds, of recent horror films have been billed as the next great genre changer, only Smith is able to live up to the hype. Triangle is his most mature film to date and shows that the British director has much more to offer and will certainly do just that.