written by
Habiba ElSafady
Egypt has always been a country many dream of visiting due to its fascinating history, inviting culture, incredible food, and having one of the seven wonders of the world. During the past 12 months, many celebrities visited our precious homeland for several reasons, and they had an incredible time. Read on to reminisce about thirteen international stars who recently visited Egypt.
John Legend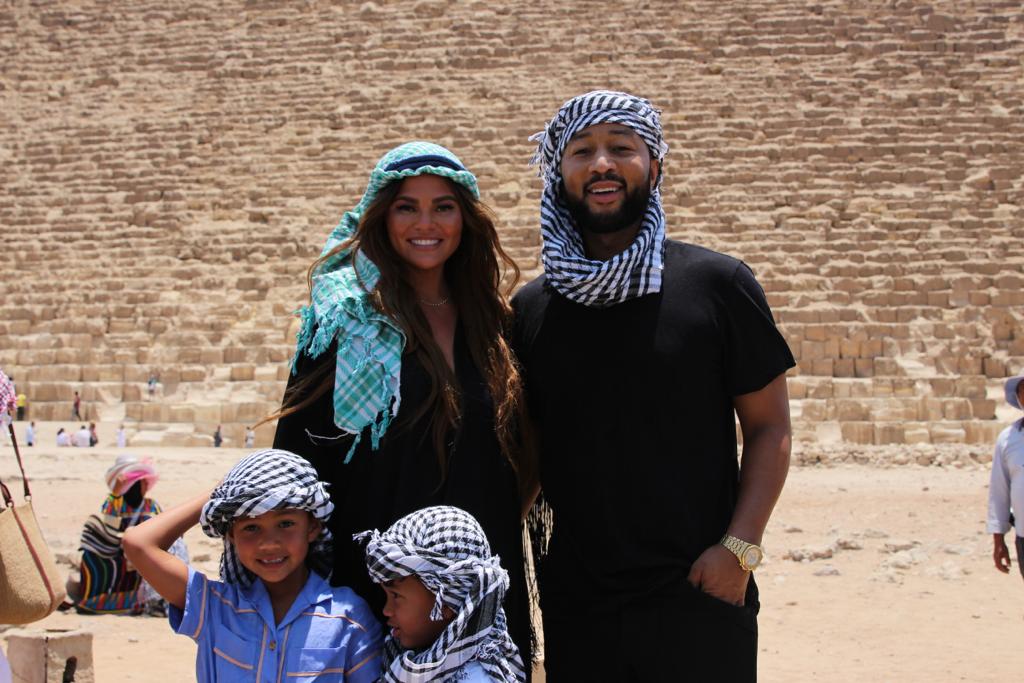 John Legend was part of making our summer days memorable with his live performance last July on the North Coast. During his visit, he expressed his love and admiration for the country by posting pictures on his Instagram of his visit to the pyramids with his family and the beautiful beach on the North Coast. His wife, Chrissy Teigen, described it as one of the prettiest oceans she had ever seen.  
Robert Pattinson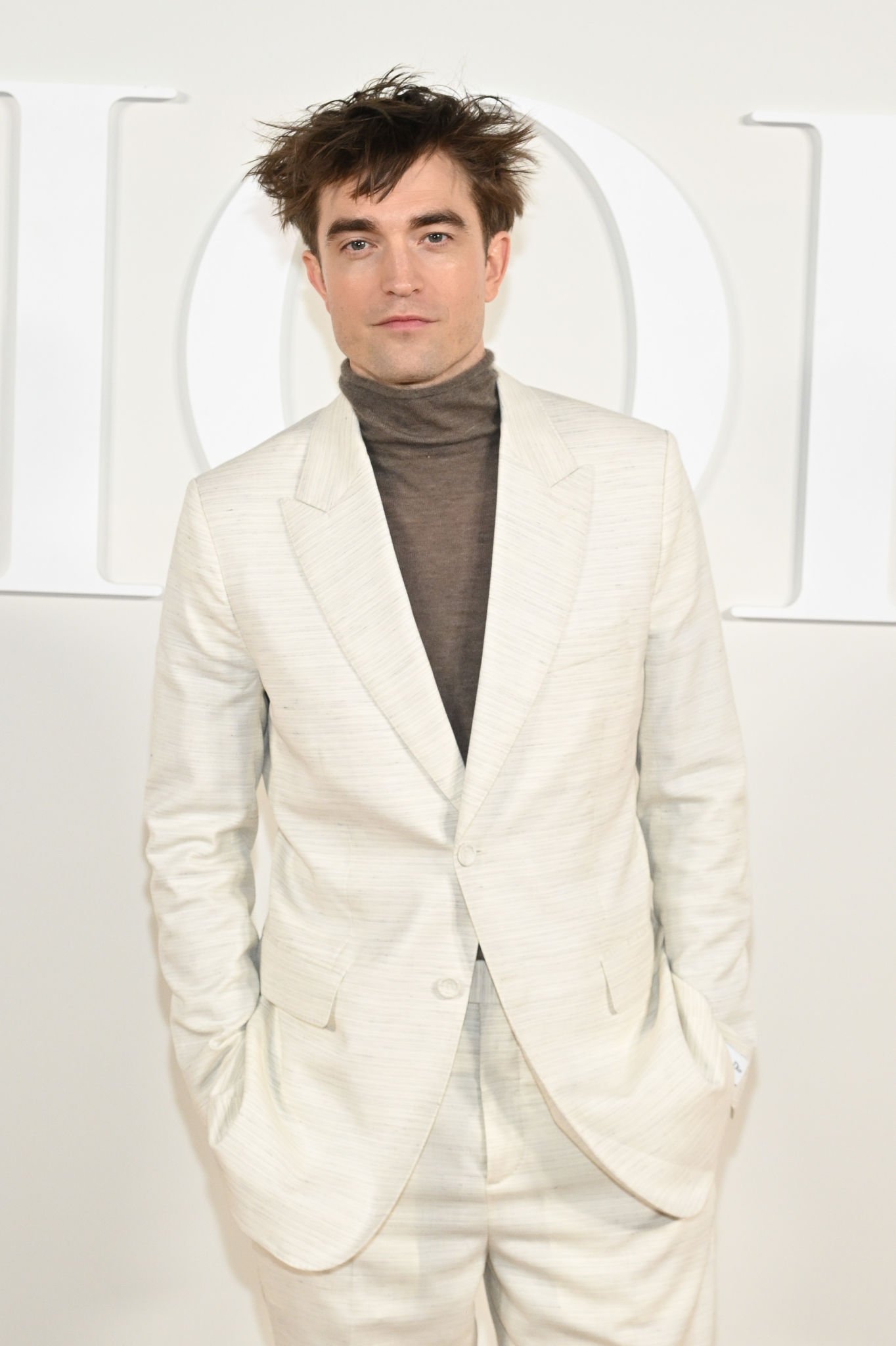 We've all been team Edward since day one! Our favourite actor and the longtime Dior ambassador Robert Pattinson was in Egypt for the Dior Fashion Show last December, and we were thrilled to have him here.  
Lewis Hamilton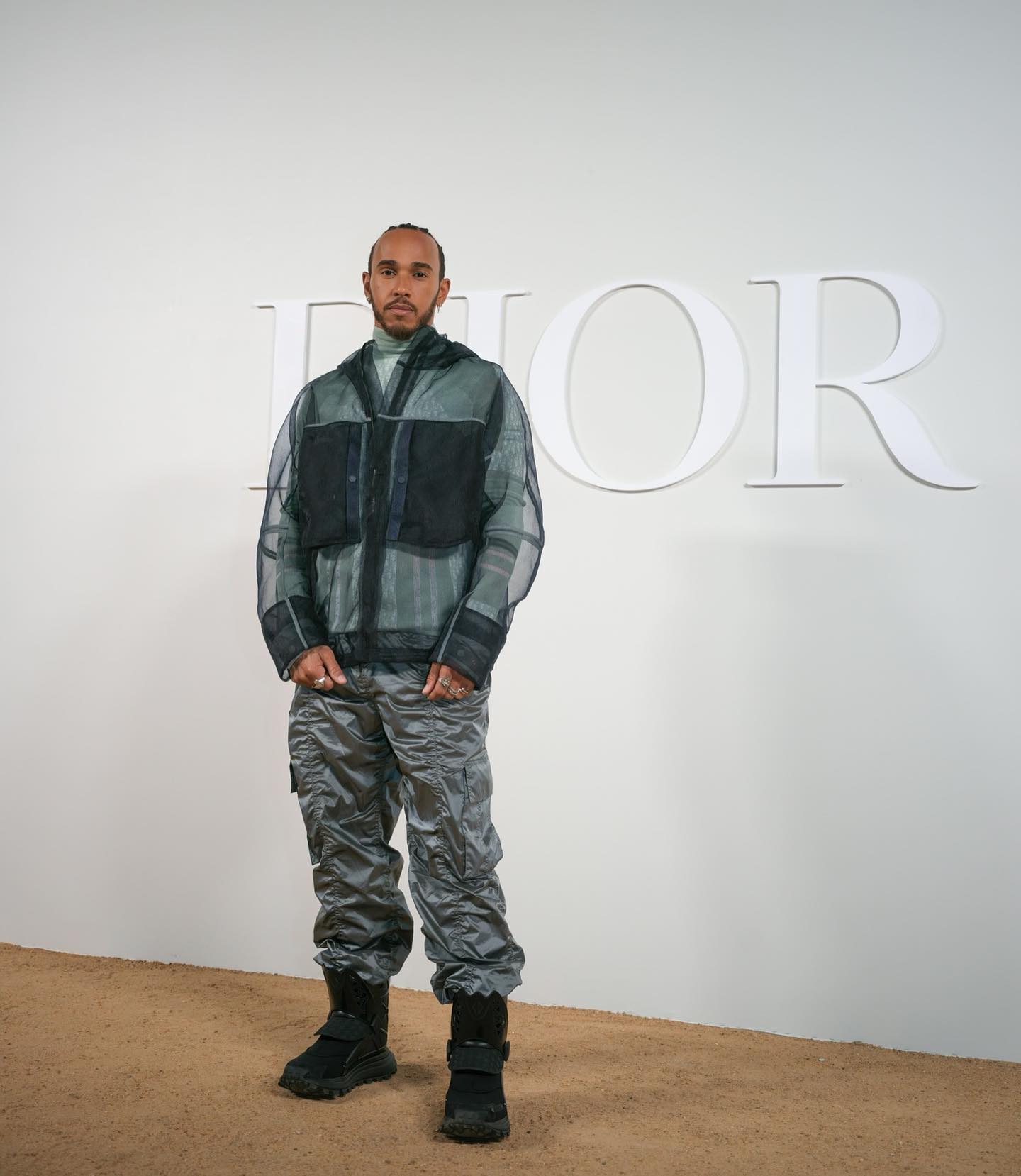 The British racing driver currently competing in Formula One, Lewis Hamilton, was among the guests who attended the Dior Fashion Show. He was just as excited to be present as we were to host him. He posted a collection of pictures from the show on his Instagram, mentioning that it was his first time visiting Egypt and that he had wanted to come for the longest time.  
JWoww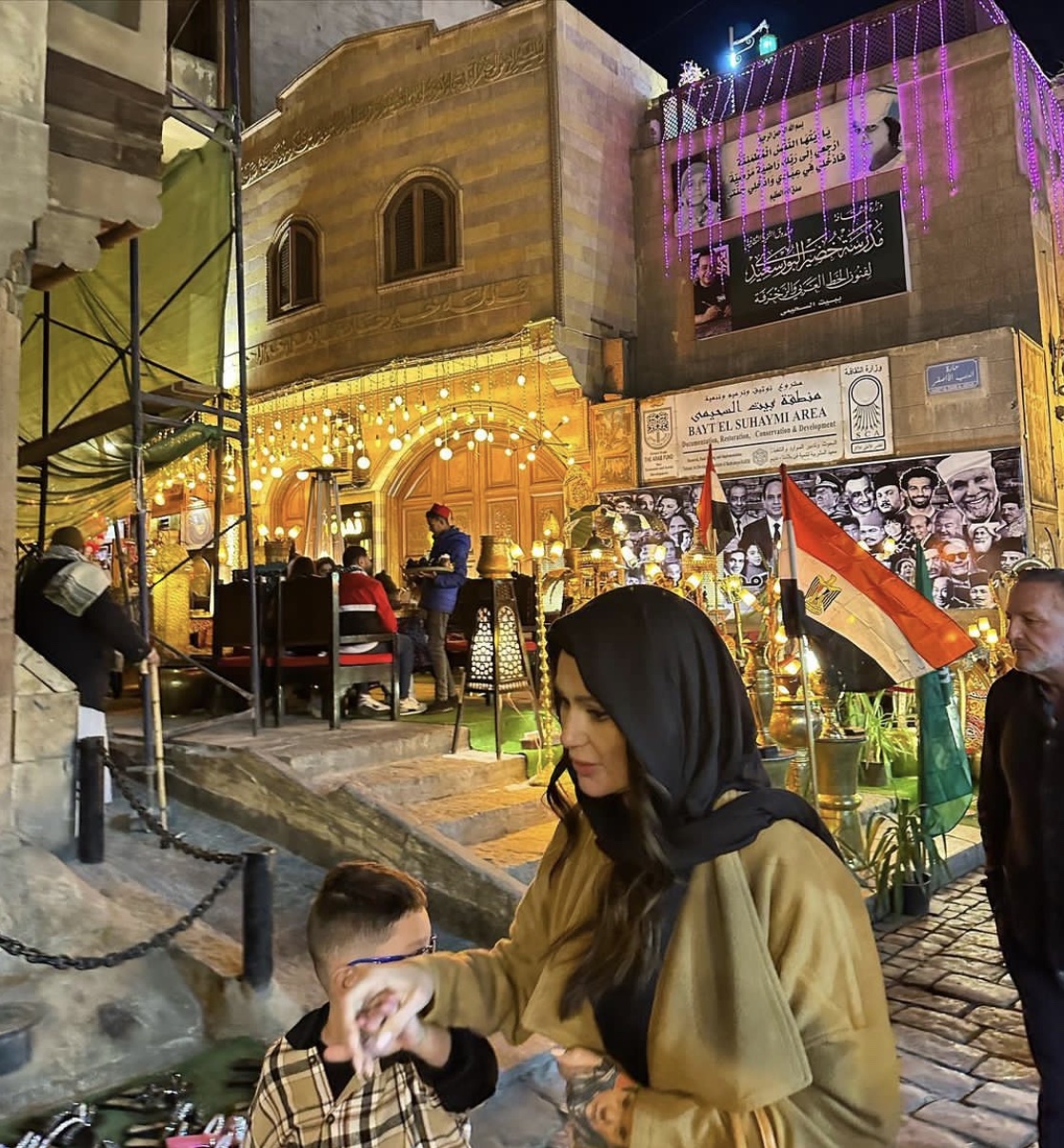 The American TV personality Jenni Farley, also known as JWoww, visited Egypt in February 2023 for a family trip, and we can't get over how cute their vacation photos are. From Khan El-Khalili and the pyramids to Luxor, Jenni, the kids, and her husband seemed to have the time of their lives. We couldn't be happier that they had such an amazing time in our beloved country.
Sehun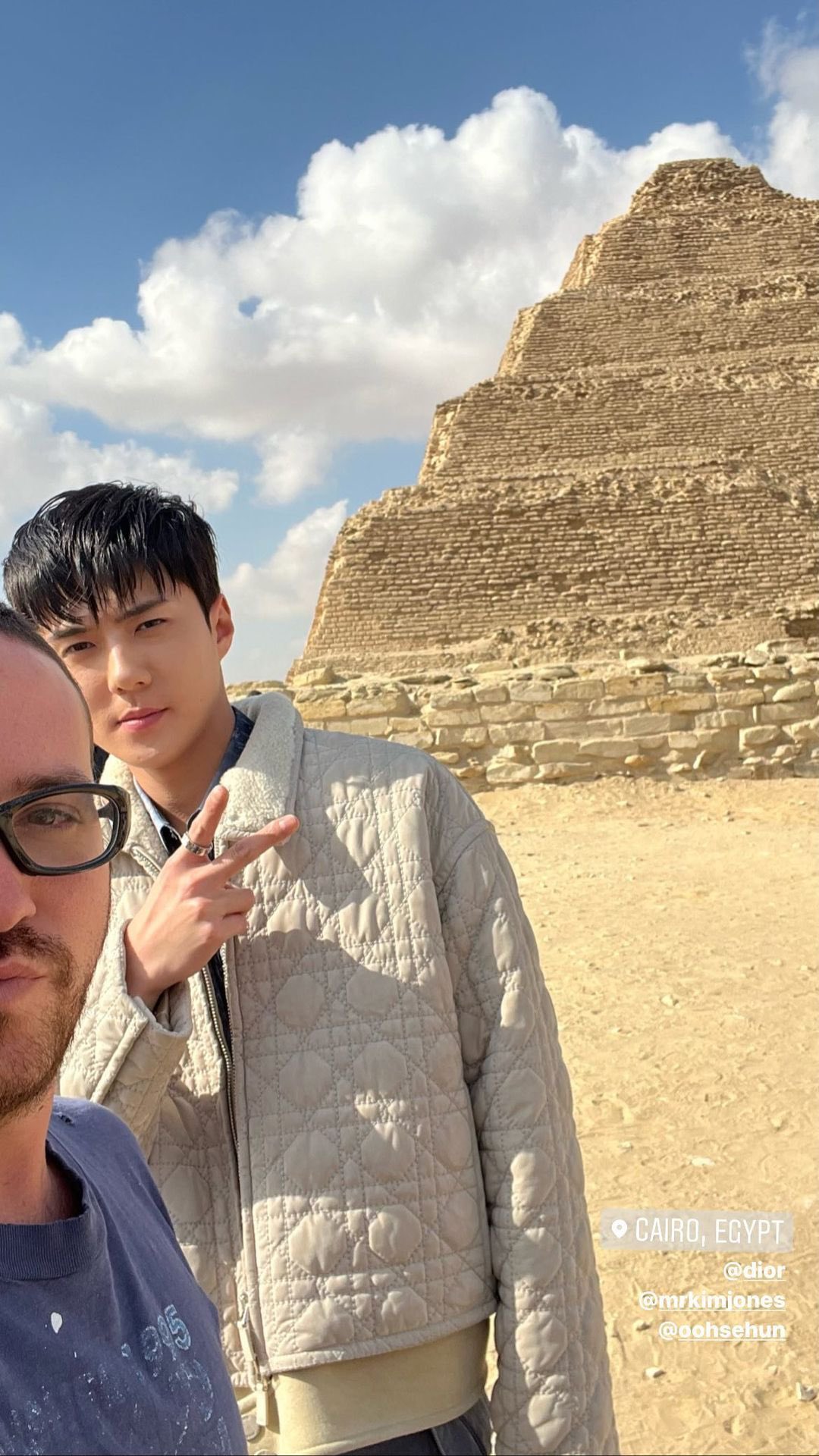 The South-Korean rapper, Sehun did not only attend the very first Dior Fashion Show in Egypt, but he was also here as a Dior brand ambassador. His presence meant so much to everyone as he is always known for being a fashion icon alongside his outstanding music career.
Mena Massoud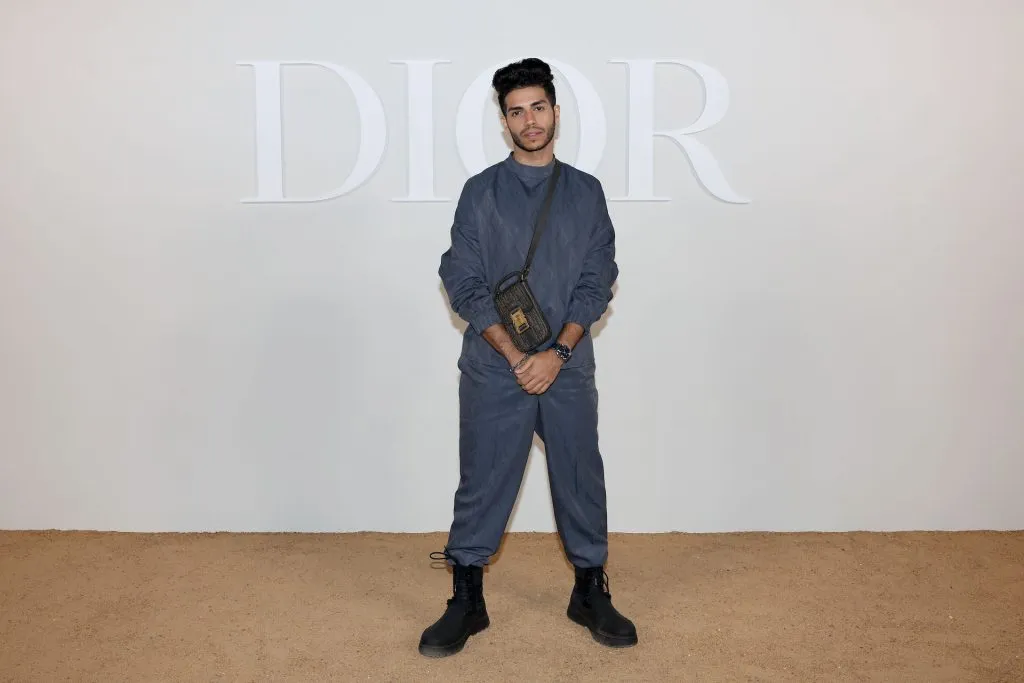 Even though Mena Massoud is half Egyptian and it wasn't his first time visiting, Egypt is always delighted to have him. The Canadian-Egyptian actor was a great addition to the Dior Fashion Show, and it seems he had an incredible time being here. He captioned his Instagram reel thanking Dior and Kim Jones for an amazing weekend celebrating fashion, culture, and art in the place he described as "the greatest country in the world."
Cedric Haddad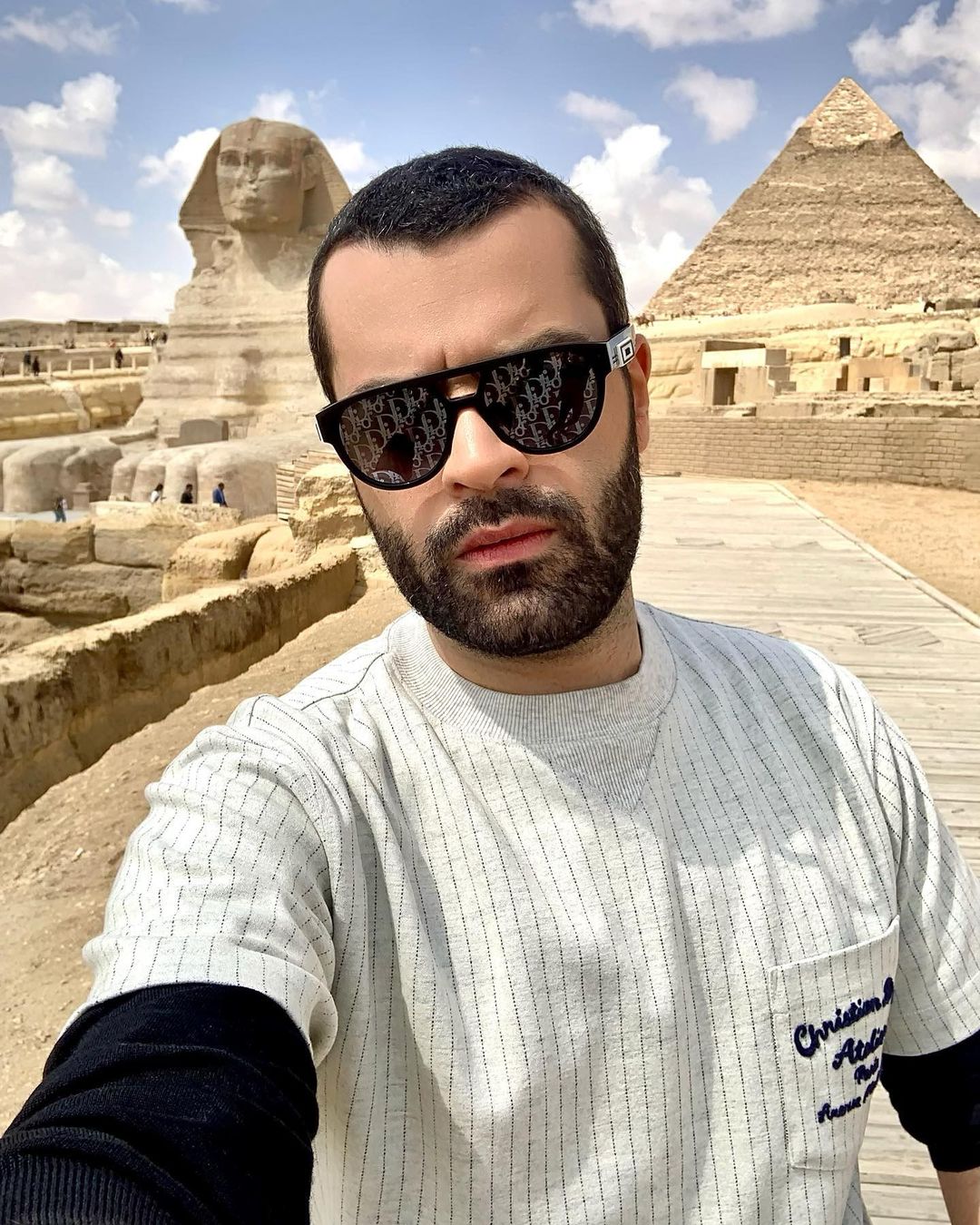 The Lebanese celebrity stylist, TV host, Luxury trainer and columnist for the luxury fashion magazine Harper's Bazaar Arabia was among the celebrities invited to the Dior Fashion Show, where he made a statement with his outstanding fashionable outfit that caught many's attention.
Cha Eun Woo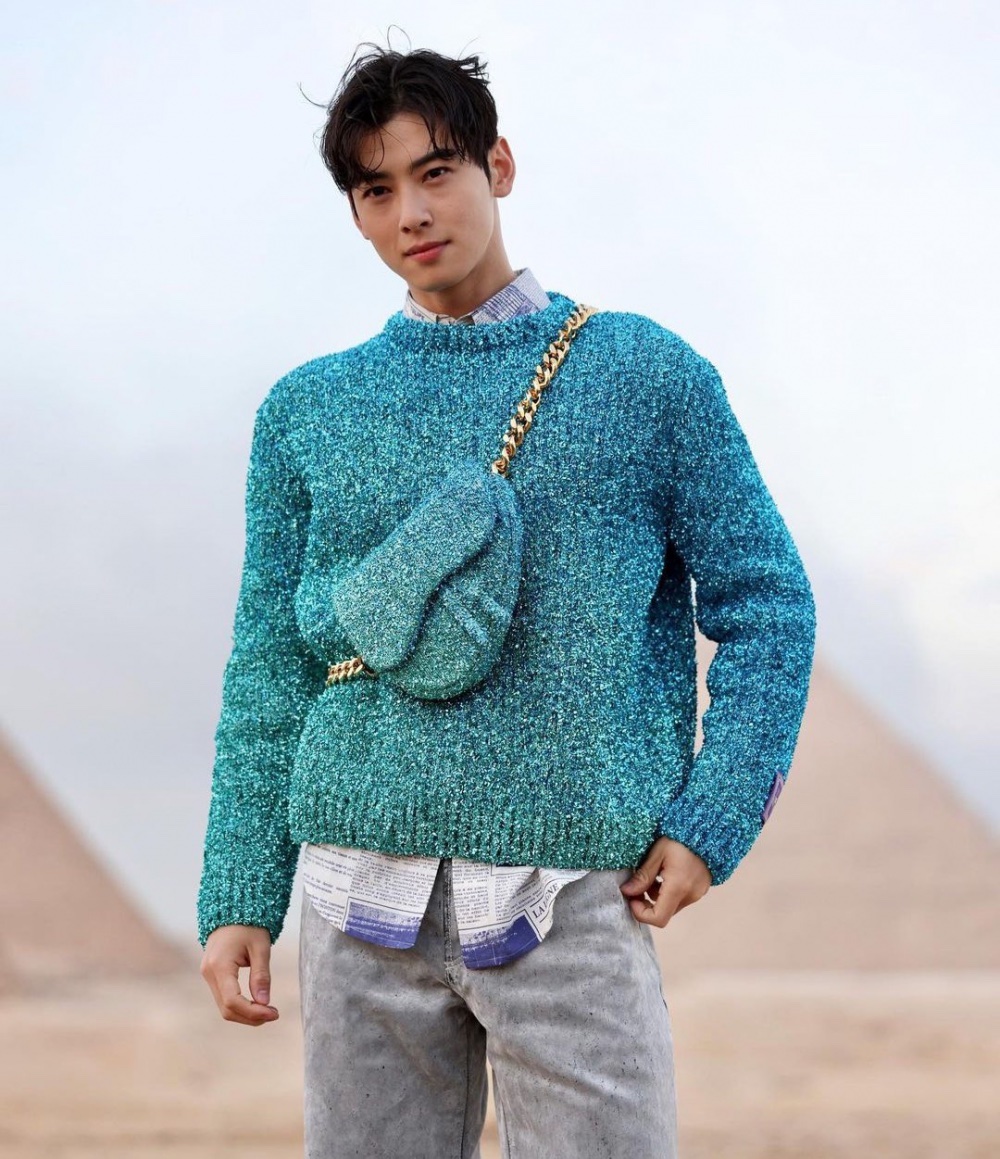 The South-Korean singer, actor, and model Cha Eun Woo attended the Dior fashion show, and everyone was thrilled to have him in the crowd. Fans were overjoyed about his presence, and we would definitely love to have him again in Egypt.
Karol G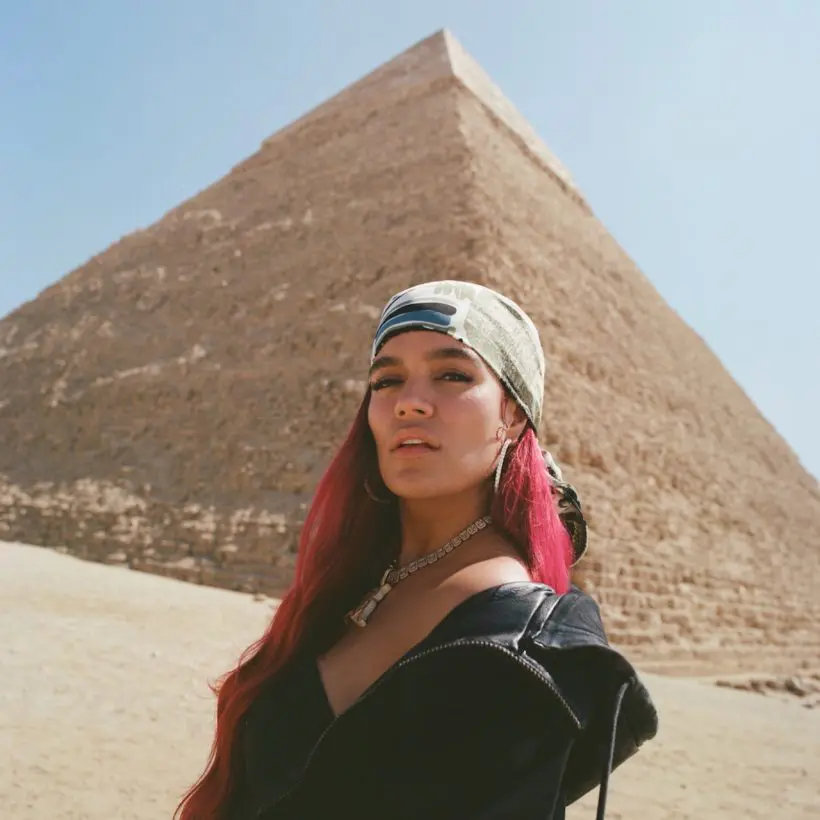 The Colombian singer and songwriter Karol G visited Egypt for her music video "Cairo", which was shot entirely in Egypt, capturing the beauty of our country. The video turned out very impressive, with shots of the pyramids, the city, and more, portraying the beauty of Cairo alongside her incredible voice. We are happy to be the country Karol G chose to film in and dreamt of visiting.
Aron Piper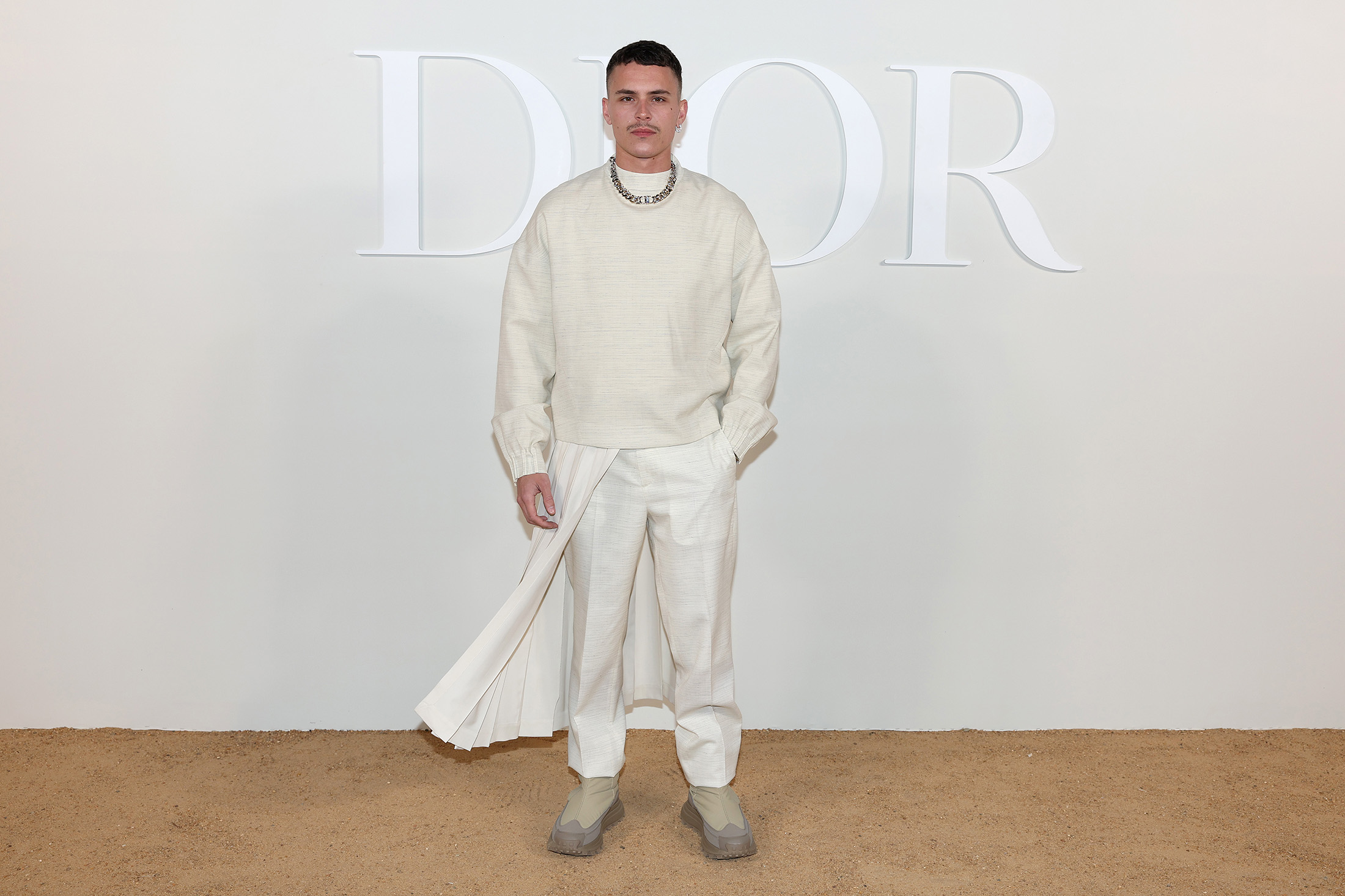 You probably know Aron Piper as Ander Muñoz from the Netflix series, Elite. The Spanish actor was in Egypt for the Dior Fashion Show, and he took quite a tour of his own where he kept his followers updated, constantly posting stories out and about in Cairo during his visit.
Adam Levine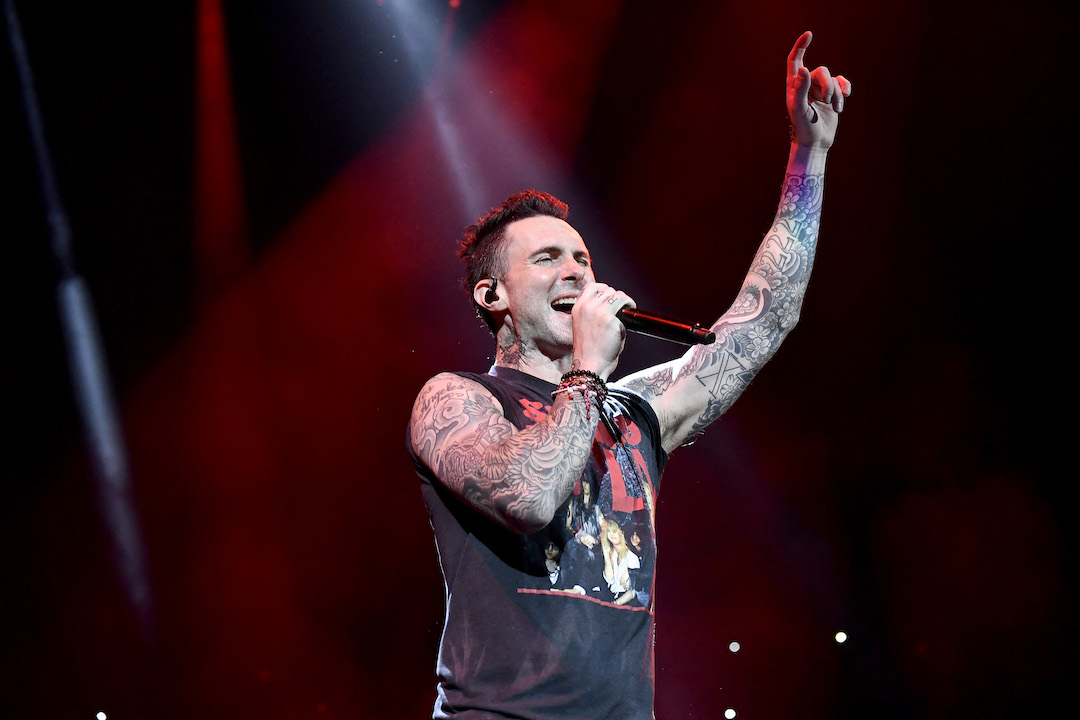 The one and only Adam Levine visited Egypt during his 2022 World Tour with Maroon 5, where they had an incredible performance making it one memorable day for Maroon 5 fans.
Russ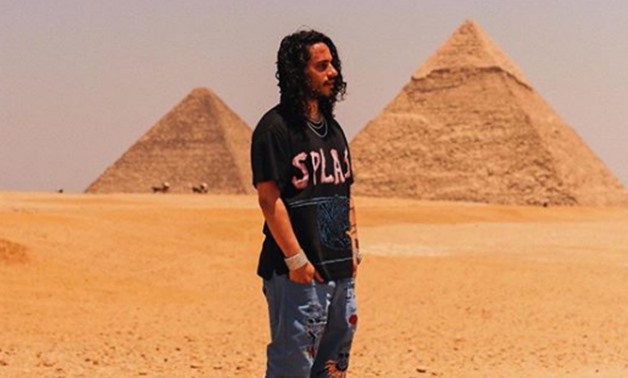 Russ blessed our ears with all our favourite songs last October with the stunning backdrop of the pyramids. This was his second visit to Egypt after his first live performance on the North Coast in 2019.
Kim Jones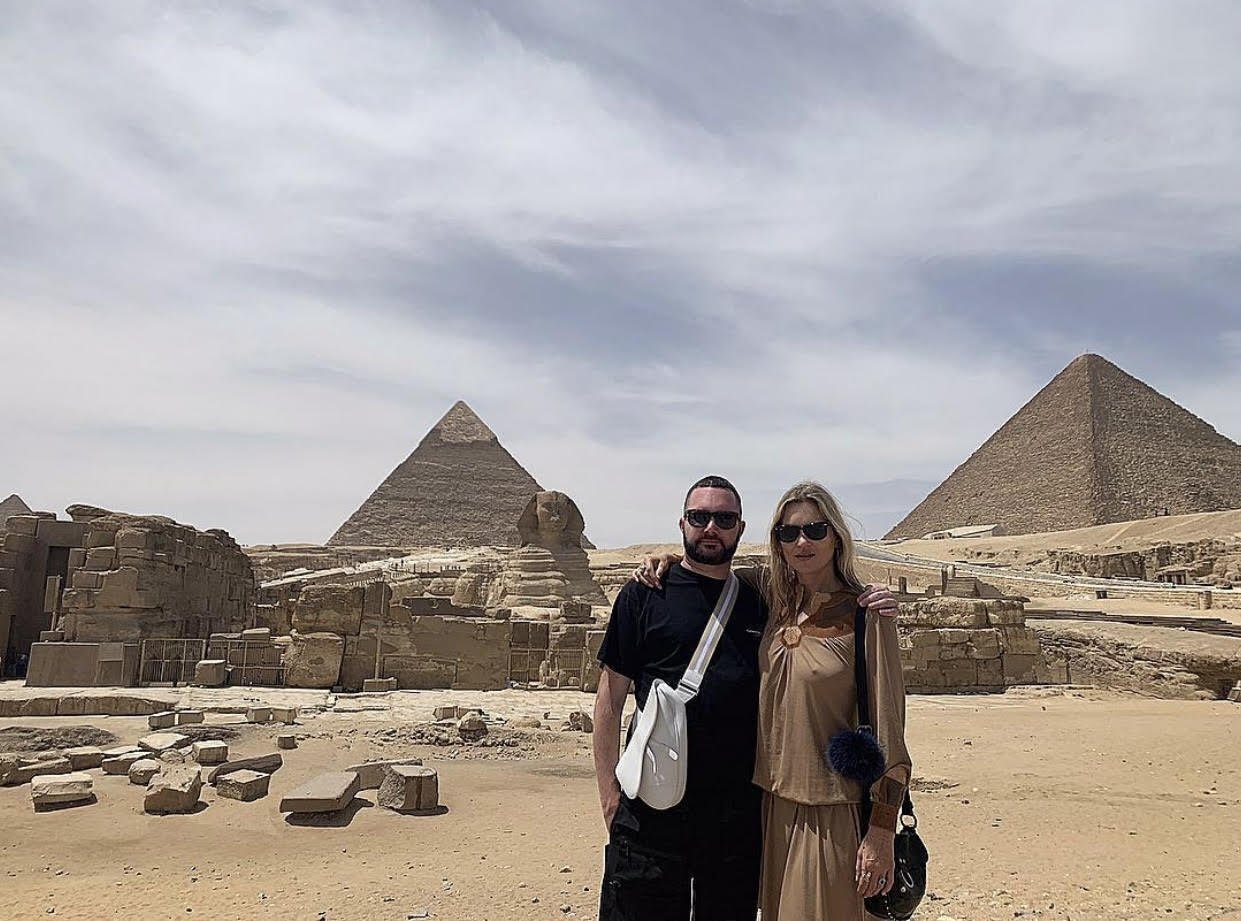 Kim Jones, the English fashion designer and Artistic Director of Dior Men, had always dreamt of doing a show in Egypt. Jones had a huge role in The Dior Fashion Show's success, which turned out to be one of the year's most memorable events.