written by
Habiba ElSafady
While we are the proud home to one of the seven wonders of the world and have a rich, impressive history, Egypt is way more than just that. The last 12 months have been a big one for Egypt, with huge and successful events taking place throughout the country known as "Om El Donya". From incredible concerts by our favourite international celebrities and marvellous fashion shows to other fantastic events, it was such an amazing year that will always have a special place in our hearts. Here are 13 of the most significant events that took place in our dear country.
The United Nations Climate Change Conference (COP 27)
The United Nations Climate Change Conference, also known as COP27, was the 27th Climate Change Conference, and it took place at Sharm El Sheikh from November 6th to November 18th, 2022. This event was a huge success where many countries, artists, business and fashion communities, youth and more from all over the world came together as one, trying to devise solutions and take action towards achieving the world's climate goals.
Maroon 5 Concert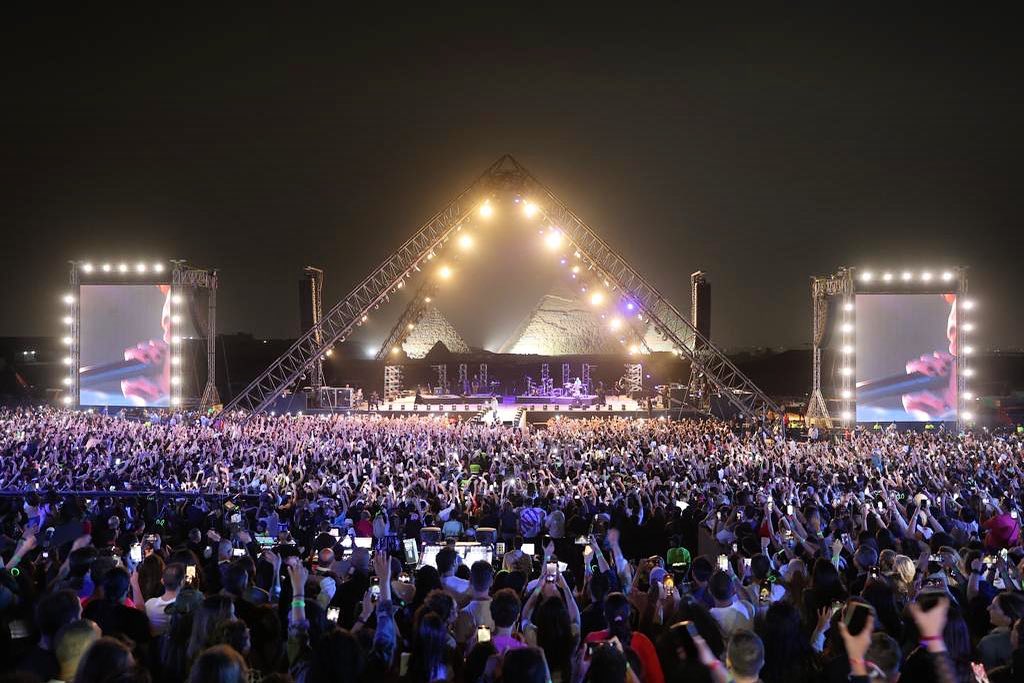 Everyone's favourite pop band, Maroon 5, were kind enough to include Egypt in their 2022 world tour giving us the opportunity to sing our favourite songs along with the iconic Adam Levine. The concert was held by the Pyramids of Giza, which was simply the best venue they could have chosen, making it an unforgettable day for all Maroon 5 fans. 
Dior Fashion Show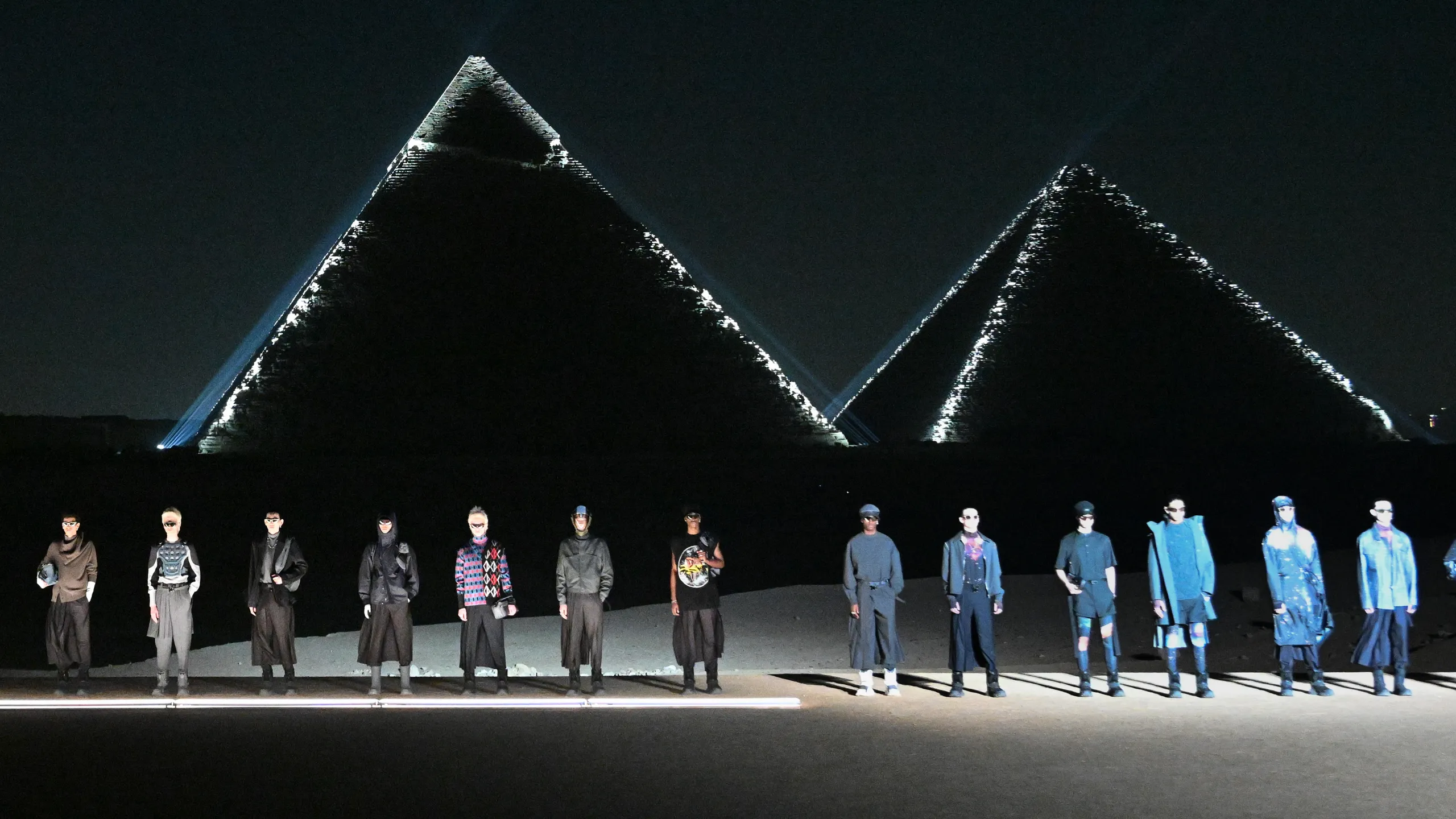 The French fashion house, Dior, chose to present their 2023 Men's Collection by the only remaining ancient wonder of the world, holding their first show ever in Egypt. The models walking the runway with the most fashionable Dior pieces with the view of the Pyramids in the background was a sight that will never be forgotten. There were about 800 guests invited, and amongst them were many celebrities from all over the world, like Robert Pattinson, Mena Massoud, Naomi Campbell, D'haffer L'Abidine, and others.
The 44th Cairo International Film Festival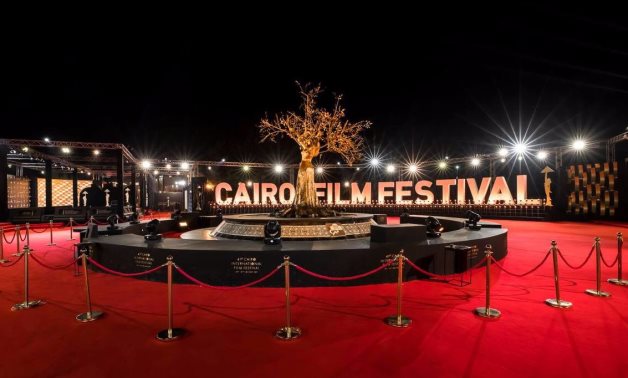 Via egypttoday.com
The 44th edition of The Cairo International Film Festival was a huge success. The event occurred at the Cairo Opera House from November 13th to 22nd, 2022. There were many awards to congratulate outstanding actors, actresses, directors, and more for their hard work over the past year. It was such an important event for everyone, not just celebrities, as we were all excited to watch the runway and see our favourite stars being interviewed in their stunning attire.
Pyramids Half Marathon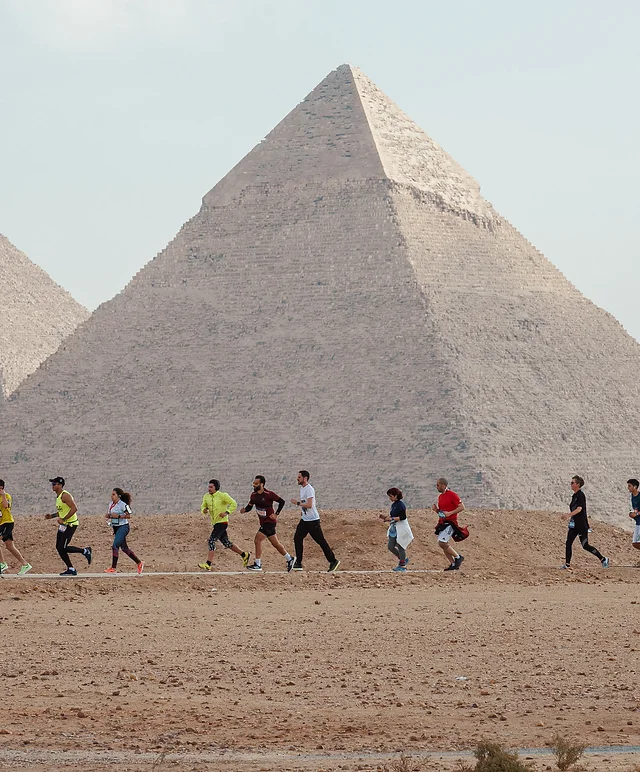 The fourth edition of the Pyramids Half Marathon took place on December 10, 2022, allowing contestants to race through history. Last year, they offered the 5K, 10K and 21K distances allowing runners of all levels to compete and have a chance of winning. So if you missed last year's event or you want to give running by one of the seven wonders of the world a go, mark your calendars for the fifth edition, which will take place on Saturday, December 9th, 2023, and you are guaranteed to have an amazing time!
Cairo Photoweek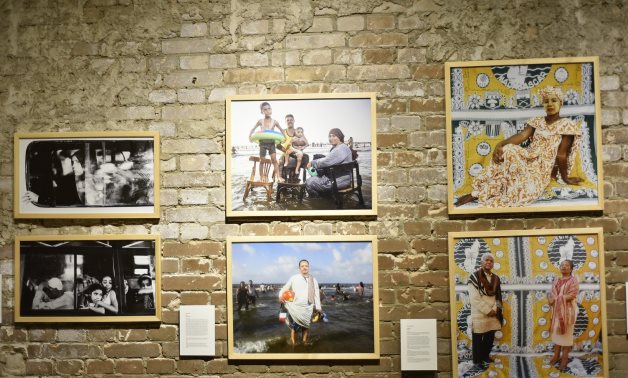 The biggest photography and image-making festival occurred in Downtown Cairo from the 8th to the 18th of February, 2023. The event was organised by Photopia and was a huge success as everyone, not just photographers, had the time of their lives admiring the remarkable photography.
Art Cairo's Fourth Edition at The Egyptian Museum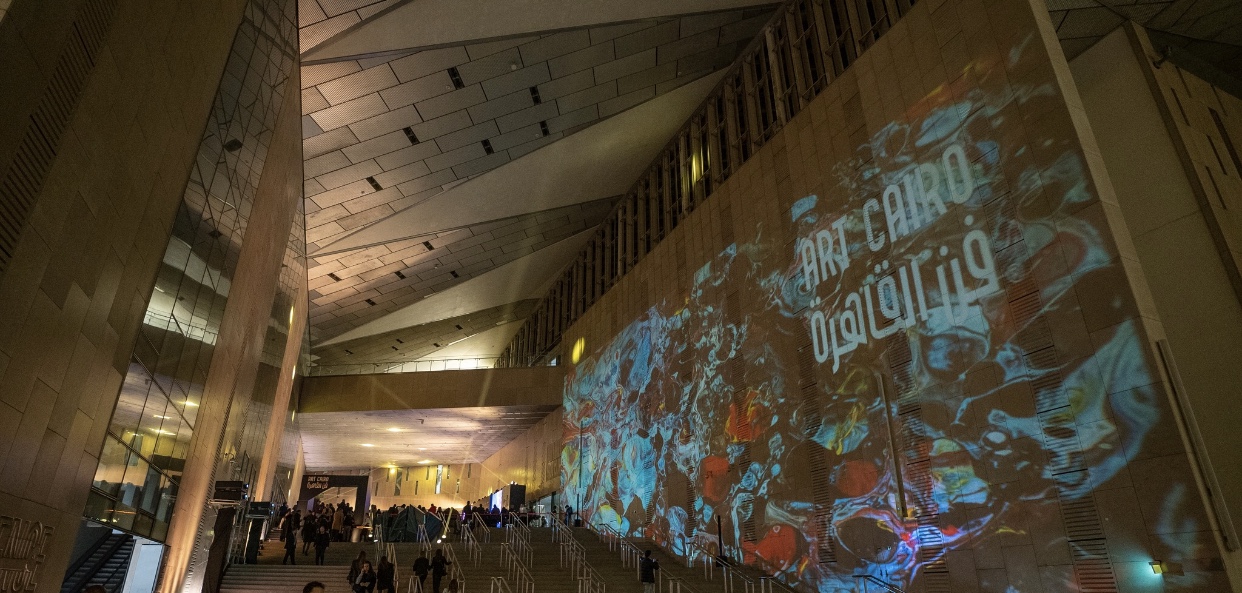 Art Cairo Exhibition's fourth edition took place at The Egyptian Museum, bringing together over 150 Egyptian and Arab artists representing about 30 galleries with modern and contemporary art. It was a one-of-a-kind event with plenty of engaging activities for guests, ensuring they had an incredible experience, including panel discussions and historical site excursions.
Art D'Egypte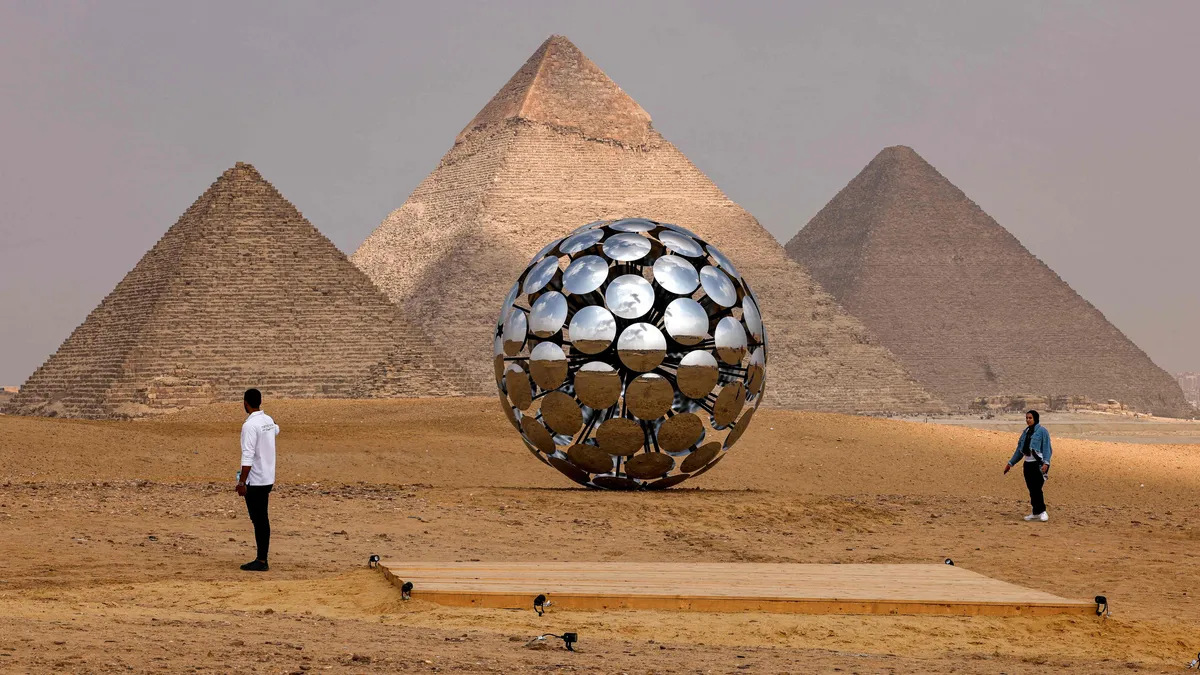 Incredible art displayed by the pyramids makes everything even more special. Art D'Egypte, founded by Egyptian curator, art consultant, and cultural ambassador Nadine Gaafar, has left everyone amazed by the creativity and stunning work of its artists. The event's main aim was to support Egyptian arts and cultural initiatives, which Gaafar succeeded in due to the huge recognition Art D'Egypte received.
John Legend Concert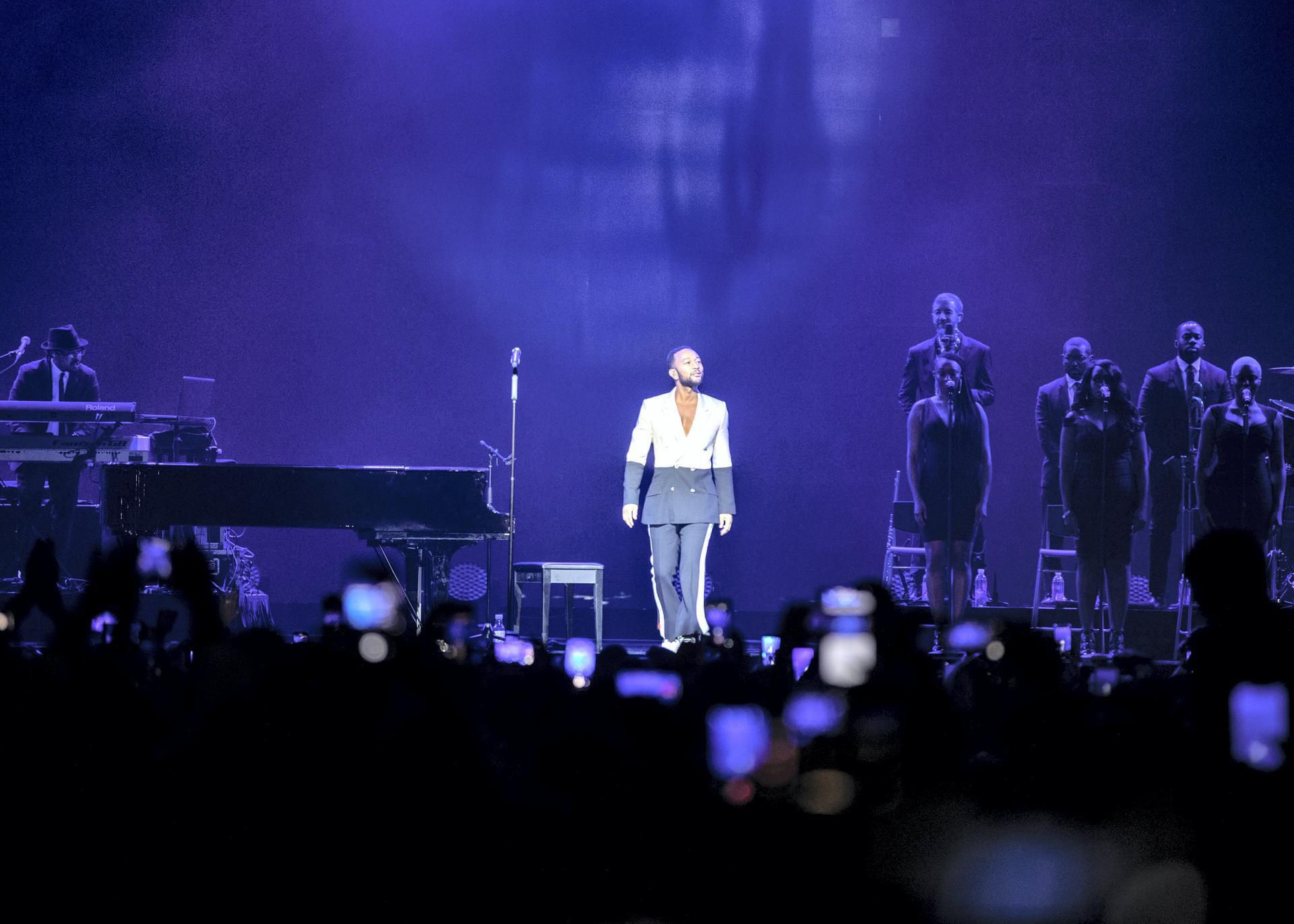 For the first time in Egypt, the one and only John Legend blessed our ears live on the North Coast, and it definitely made those summer days even better.
Stefano Ricci Fashion Show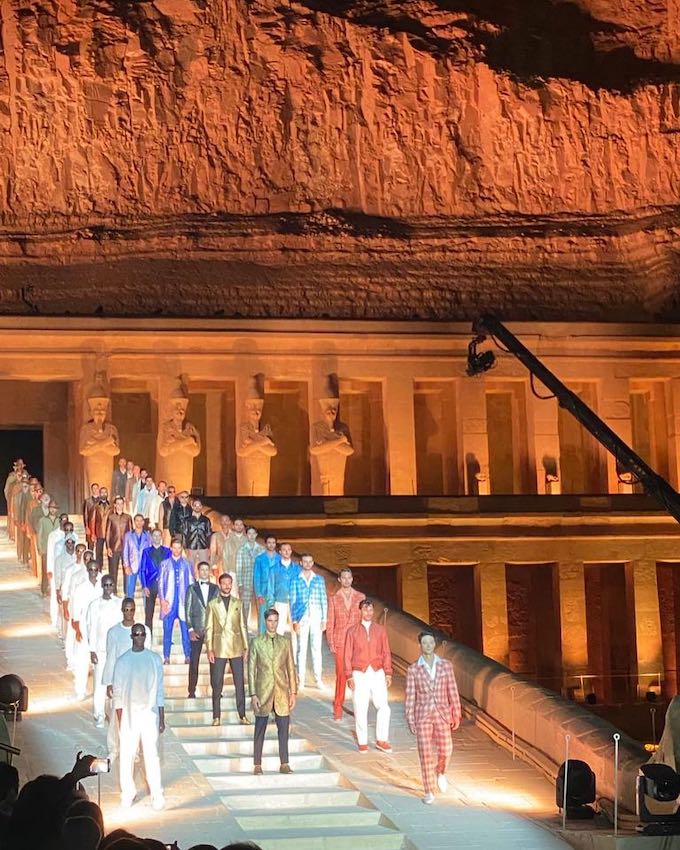 The Italian luxury lifestyle brand Stefano Ricci celebrated its 50th anniversary at Luxor, surrounded by the beauty of the Hatshepsut Temple, which was transformed into a marvellous fashion show venue. It was definitely one unique fashion show inspired by the Ancient Egyptian civilisation to showcase their latest collection.
Logos Hope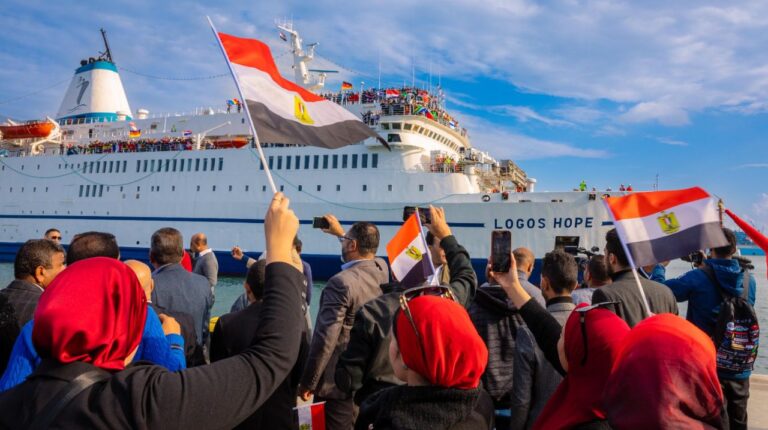 The world's largest floating library made it to Port Said on January 4, 2023, for 20 days. The boat has nine floors, offering over 5,000 books in all genres and fields, including children's books, science, literature, education, fiction, and more. Naturally, book lovers were very excited about their visit as they had the opportunity to browse their massive collection.
Cigarettes After Sex Performance in Cairo Jazz Club 610
Cigarettes After Sex made it to Cairo Jazz Club 610 last June making it the highlight of the year for many fans who attended.
Russ Concert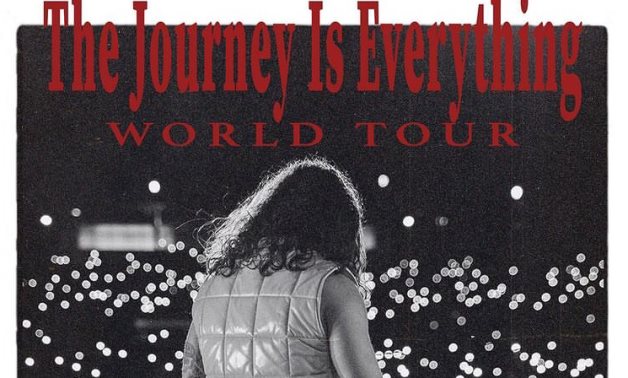 Another artist that held a one-of-a-kind performance by the pyramids was Russ during his second visit to Egypt. The crowd was full of huge smiles, cheering, and everyone singing along at the top of their lungs, showing their love for him.