Adam Broomberg & Oliver Chanarin: The Men Behind The Buzz of Egyptian Surrealists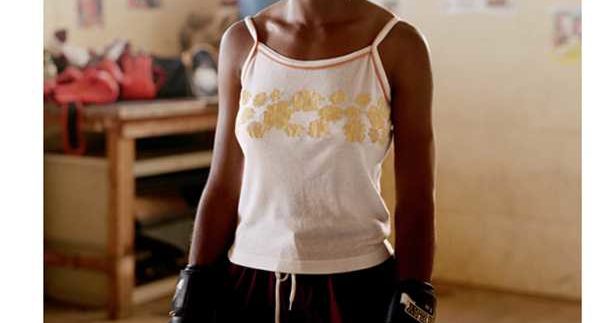 written by
Aleksandra Sekinger
Many people think that photography, like
other arts, is simply driven by beauty. Five minutes into listening to Adam
Broomberg discuss his collaboration with Oliver Chanarin; and you'll begin
to appreciate how photography can be driven by an investigative, almost scientific
fascination with an idea. Currently artists-in-residence at Townhouse Gallery of
Contemporary Art, Broomberg and Chanarin have worked together for almost a
decade now.
On May 15, 2010, Broomberg gave an
hour-long lecture in Townhouse's library about their work. Broomberg spoke about
their travels to faraway places, including South Africa, Turkey, Iran, Iraq,
Cuba, Israel and Palestine just to name a few. Their collaborative work is a fusion
of photojournalism and fine arts, if there ever were such a thing. With each project,
the artists use a 5" x 4" camera, which is a 19th century technology
associated with the colonial photographic practice and contemporary
architectural photography.
Using this colonial photographic method
was especially interesting for a series of portraits they shot in South Africa
post-apartheid. The portraits present various South African citizens and their
thoughts on life, their culture and the apartheid. One photo displayed a
young woman wearing her boxing gloves, who spoke on distrusting men after having
been raped as a teenager.
Another photograph depicted a middle-aged South
African man, who had only been photographed two other times in his life. The
first time was so that the apartheid could control his movements, and the
second time was so that he could vote in the first democratic elections in 1994
as a black man. By allowing their subjects to have a narrative and recording
their thoughts and experiences, the artists put colonialism on its head, so to
speak.
Another project called Chicago,
which is currently on show at the Beirut Art Centre, documents an urban
training camp for the Israeli Defence Force. Affectionately
named Chicago
after the artificial but realistic Arab town built by the Israeli Defence Force
for urban combat training, the photos document how Palestinian architecture has
been recreated into a training camp for the Israeli military.
Mimicking
the layout and buildings of cities like Nablus,
scenes of graffiti in Arabic were also created by the Israeli Defence Force in
this artificial city. Graffiti of Arabic sentences are depicted, such as 'I Love You Ruby' and 'Red
Ash, Hot as Blood.' Other photographs from the project include images
of lovingly re-crafted bombs, and renditions of members from the Israeli Defence
Force mimicking suicide bombers.
For another project, Broomberg presented a
single photograph of a rare spotted egg. He told the story of an Englishman who
met his end when he fell off a tree trying to collect a rare egg. When the
police visited his house, they found an entire room of rare eggs that were
never meant to be shown and were only for this man's pleasure. The photo was described
as a meditation on an Englishman's need to collect and cultivate things.
Colonialism pun intended.
A common thread stringing together each of
their projects is the fine attention to the social narrative that they engaged in and represented. Broomberg and
Chanarin treat their medium with as much complexity as their subjects.
The two artists recently organised an
exhibition at Townhouse called Special Exhumation of the Egyptian
Surrealist Movement, which has
single-handedly created awareness and interest in the Egyptian surrealist art
movement of the 1930s. Broomberg stated that he hopes the exhibit will start a
dialogue on the previously, poorly-documented movement.
If you want to meet the artists to discuss their ideas,
visit Townhouse's Factory Space on May 22nd for the last day of their
Surrealist workshops. For more photos or to learn more about other projects,
visit their website.