Amen – A Prayer for the World: Caravan's Latest Globe-Trotting Exhibition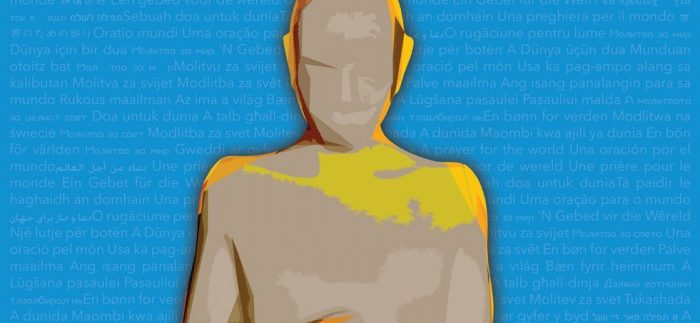 At a time when Egypt is at its most fractured, there are few equitable voices emerging from the chaos. Those that do crack their way through often come from the arts.
Be it the in traditional forms or the more contemporary, abstract variety, one thing always rings true: art speaks. Even right here in Egypt, the January 25th Revolution sparked a renaissance of sorts across the local arts and culture scene, with new artists budding; in turn, it has reminded us of the country's deep artistic history and cultivated a fresh appreciation.
One man can't change the world; but one photo, one painting, one sculpture can. It's a sentiment that's shrouded in a certain naivety, yes, but that's how powerful art can be.
This is no truer than in the case of upcoming exhibition, 'Amen – A Prayer for the World' – the brainchild of arts initiative, CARAVAN. Set to be held at El Bab Gallery at Cairo Opera House, the exhibition touches on interfaith and intercultural exchange through the medium of sculpting under the watchful eyes of co-curators, CARAVAN founder, Rev. Paul-Gordon Chandler, and renowned Egyptian artist, Reda Abdel Rahman.
This is not the first time that CARAVAN has addressed these themes under the two; many will remember last year's 'In Peace and with Compassion: The Way Forward', which saw twenty-five life-sized painted donkey statues do the rounds in both Cairo and London.
With thirty Egyptian and eighteen Western artists involved in 'Amen – A Prayer for the World', the exhibition consists of forty-eight sculptures showing the human form praying. Outside the context of organised religion, there are few forms of expression as exposing and vulnerable as praying. What we often forget is that to pray is as much about yearning and hoping as it is about mosques, churches and synagogues.
And so his is the crux of the exhibition: hope. Cynics will roll their eyes and they'll feel that they're entitled to. But the fact that after its run in Cairo, the exhibition will also be displayed at the National Cathedral in Washington D.C before making a final stop at the Cathedral of St. John the Divine in New York, suggest that this is no ordinary exhibition. The sculptures will go on to be auctioned at Sotheby's with 30% of proceeds going toward building and running a school in Istabl Antar as part of a SODIC CSR initiative.
Tuesday17th of June will see religious dignitaries host the opening ceremony at El Bab Gallery; the exhibition run till July 1st before setting sail for D.C (August 30th – October 6th) and NYC (October 12th – November 16th).